We had to get up early since my traveling companions had a flight to catch and I had a hotel to catch….both in Denver thankfully. After a mad dash to the gift shop we hit the road and finally got to see some of the rocky mountains under clear blue skies which was a nice change from the spooky snow squalls we had been seeing the prior two days. Not much happened on the way to Denver besides seeing a lot of Colorado license plates and we were soon saying our emotional good-byes. Well I was trying to anyways but the car peeled away after I got my luggage out of the trunk.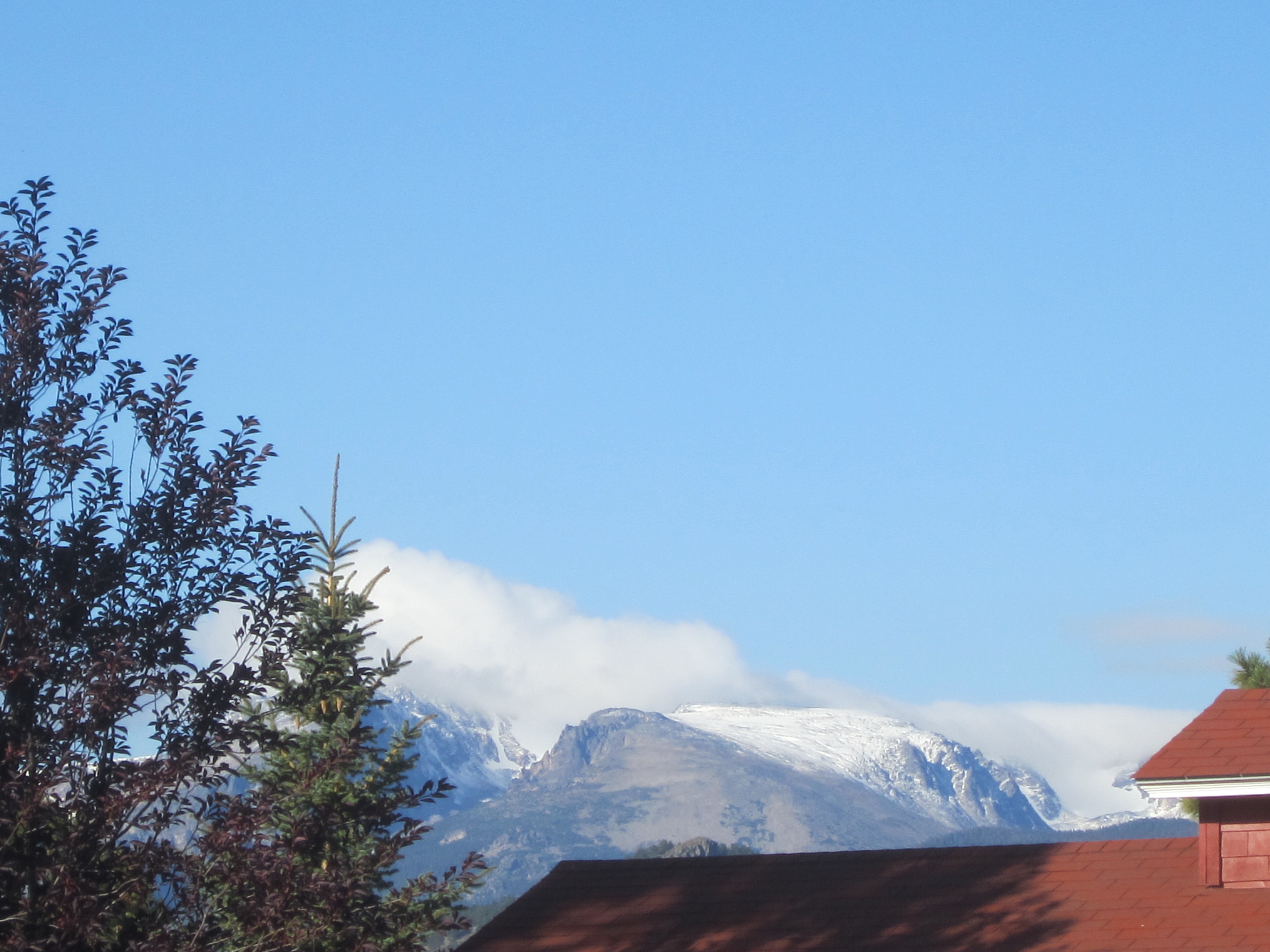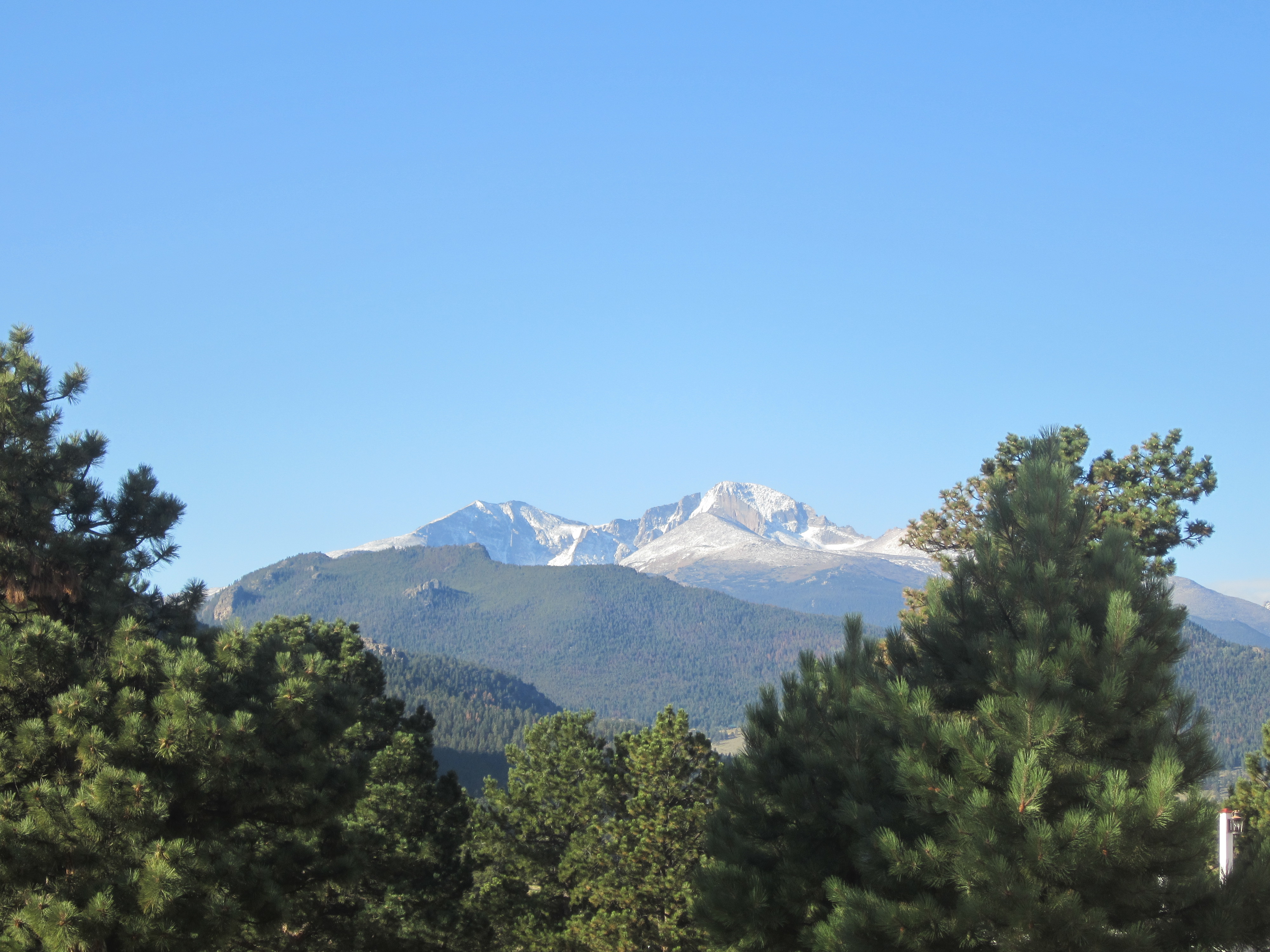 I had decided to splurge a little for my night in Denver and when I checked into my room at the Mongolia Hotel I was pleased to find a very spacious room. It was around this time that I came to the startling realization that my hair had not been cut in over 3 weeks which could cause some embarrassing confusion if I ran into Scooby Doo in the streets….always a possibility in Denver.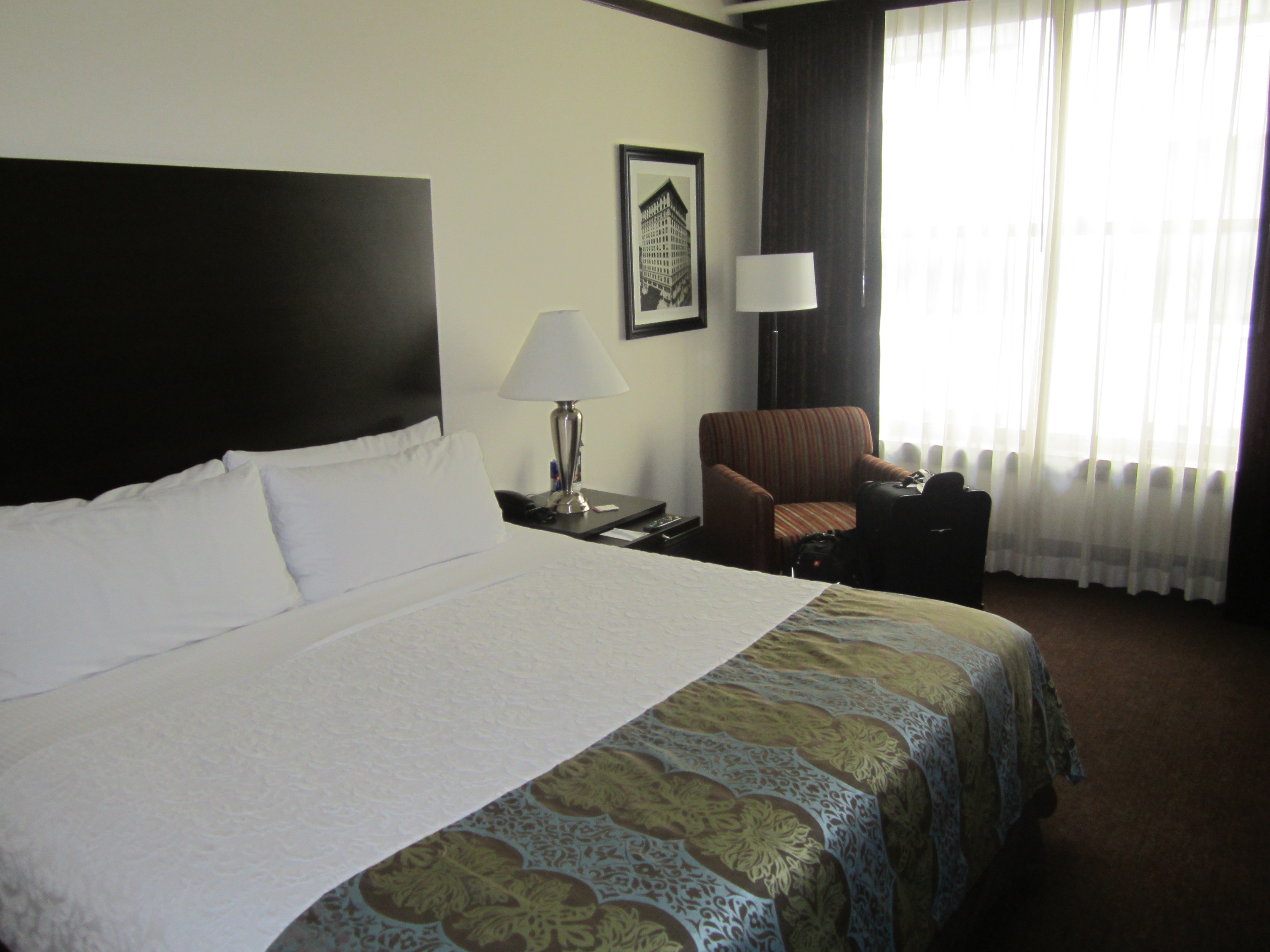 I immediately threw the word "hair" into my GPS and saw I had two options nearby so I just picked the closest which was some sort of rock n roll haircut place. I figured this was my best shot at a good haircut since the barber would be able to dance around and bob to the music while holding scissors near by head. My haircut went off without any problems and I went from looking like a mop to looking like Mr Potato Head in no time.
After my buzz both mentally and physically, I decided it was mile high time to get down to some serious sight seeing but after I grabbed a quick lunch at a nice steak house first.  After lunch, I figured it was mile high time to get down to some serious sight seeing so I headed over to the state house to check out some fancy architecture.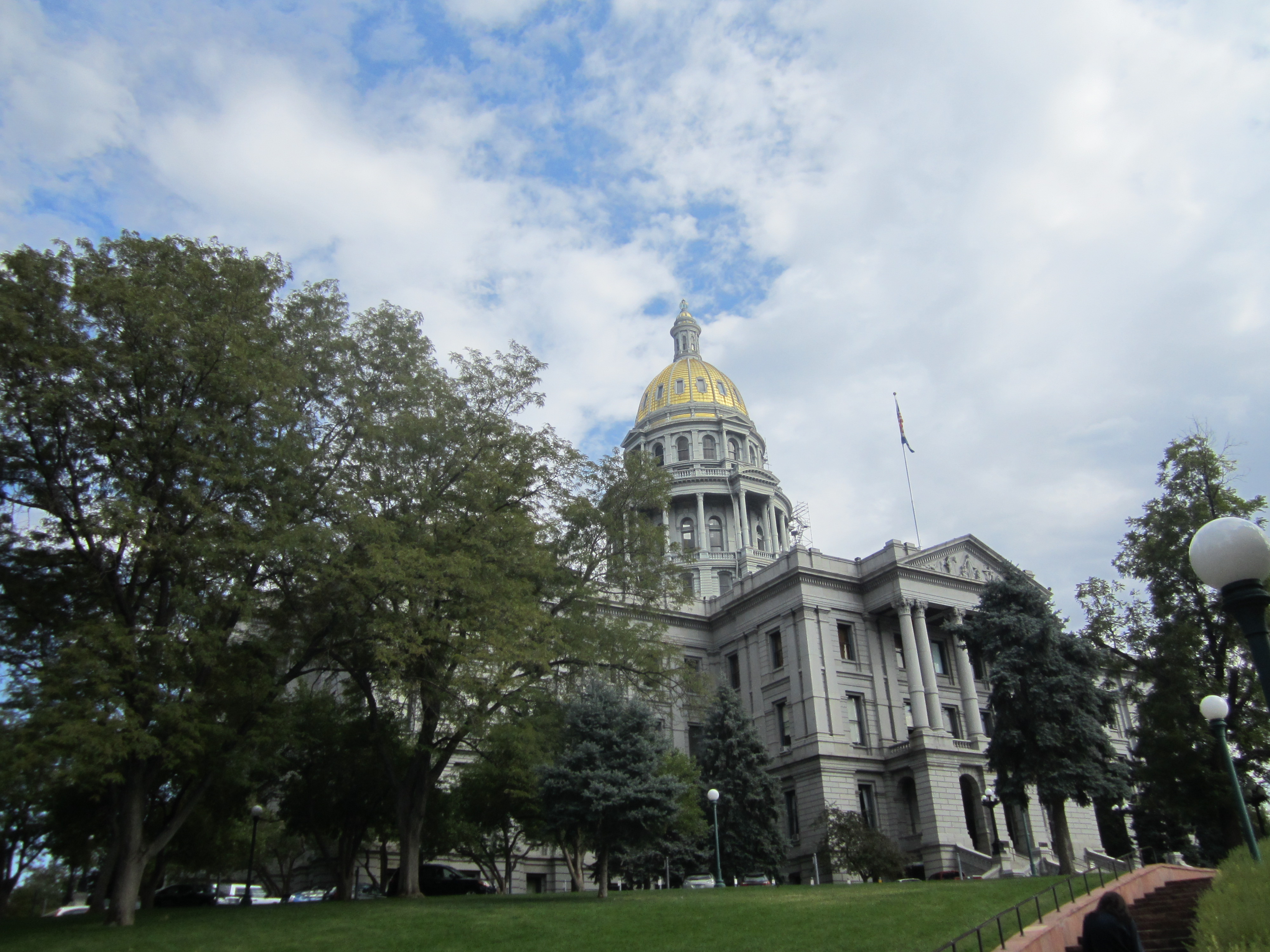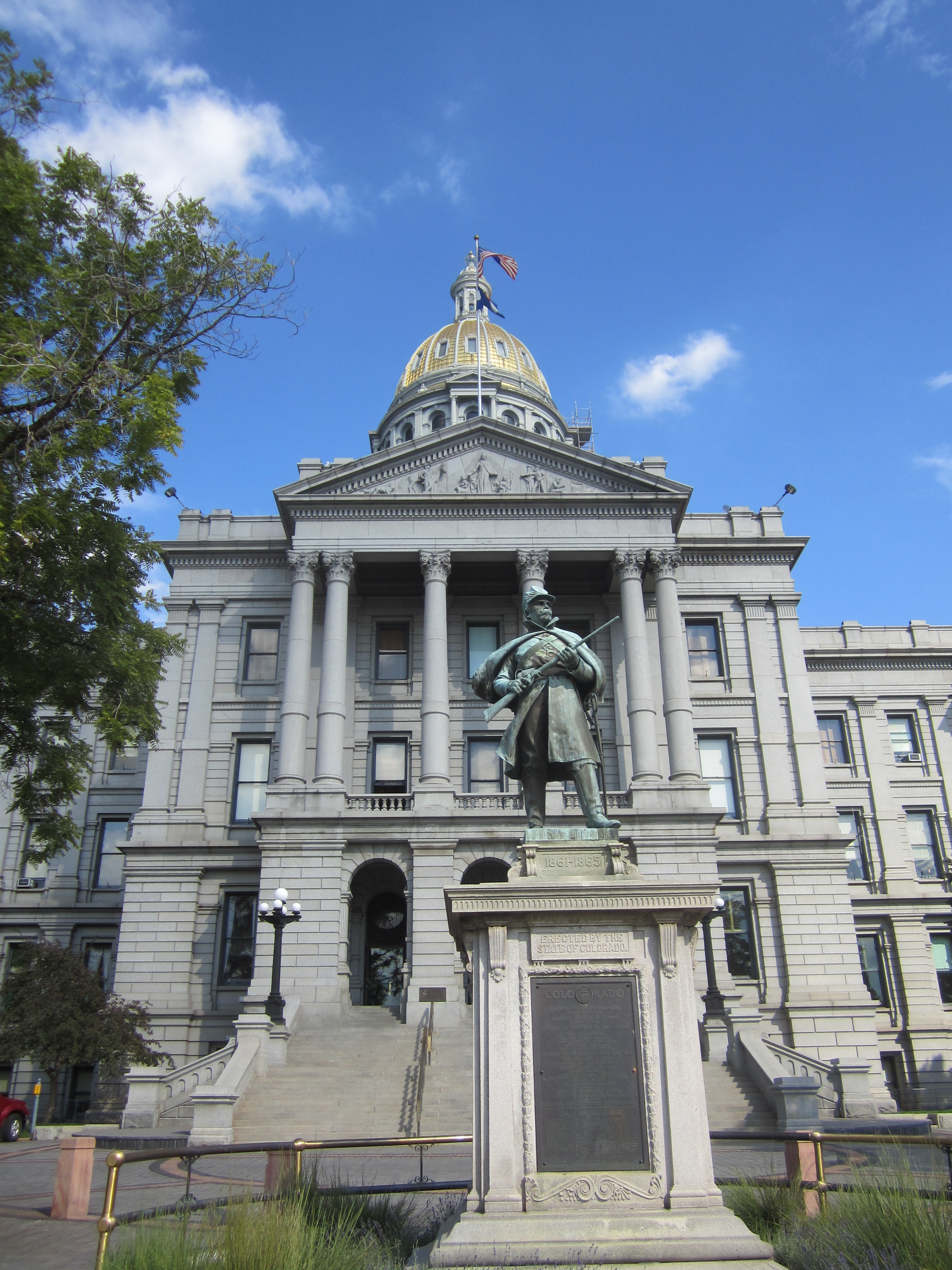 I roamed around the capital grounds for a bit before throwing all caution to the wind and climbing the 8 steps to the mile high marker that draws tourists from all over the city to see it.  While it was cool to know I was exactly one mile above sea level, I still smirked to myself at the other excited marker gazers considering I was a professional high altitude tourist who just came down from Rocky Mountain National Park.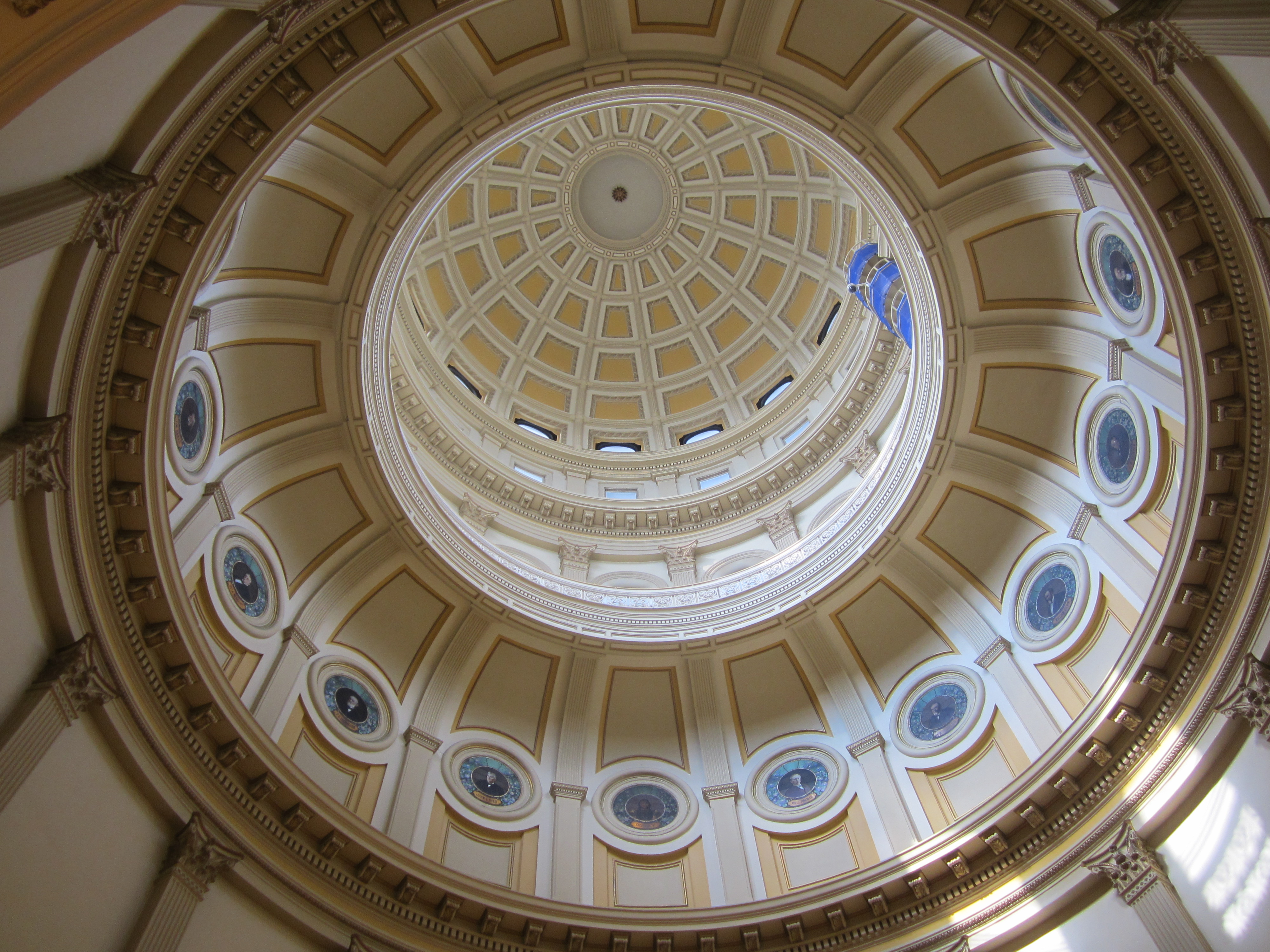 After contemplating what exactly it means to be a mile above sea level, I descended the 8 steps to ground level and took a tour of the park area on the other side of the street from the capitol building.  I'm not sure what happened next, it may have been heat stroke or some other form of delirium, but I somehow found myself walking around an art museum.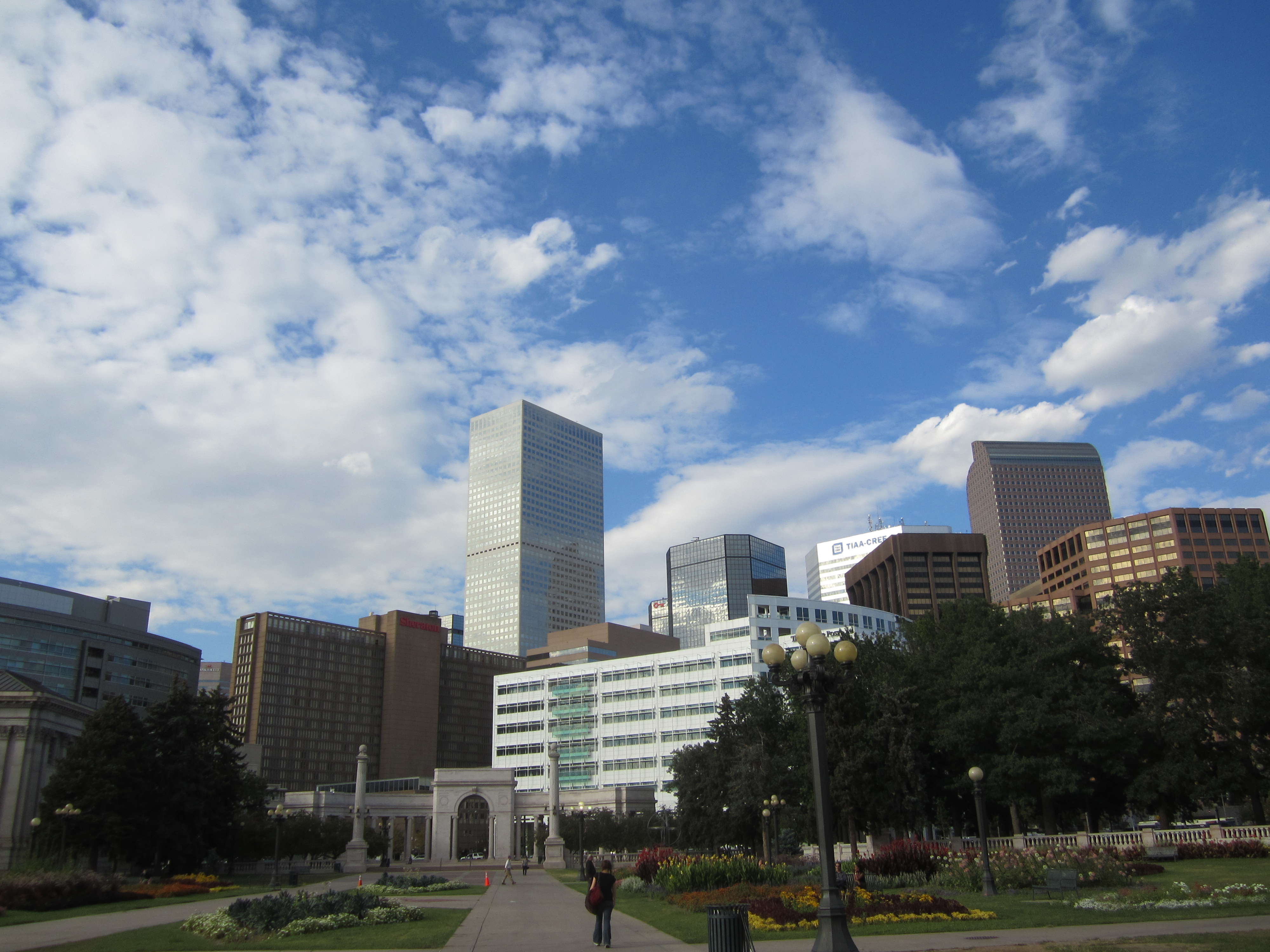 After expanding my culture a bit, I realized it was time to head back to the hotel to get ready for the Rockies game.  After a quick shower, I headed out to join the throngs of people heading for the park and the epic showdown with their rival the Giants. I got a little dizzy walking to the park that was either caused by walking around in the heat all day with little water and food, or a more likely cause was that I'm allergic to purple which everyone was wearing but me.
I limped into the stadium and was directed to the elevators to get to my seat which was in the club section which cost about the same as bleacher tickets at Fenway. I quickly wolfed down a slice of pizza like some sort of ravenous coyote to regain some much needed strength for the rest of the night.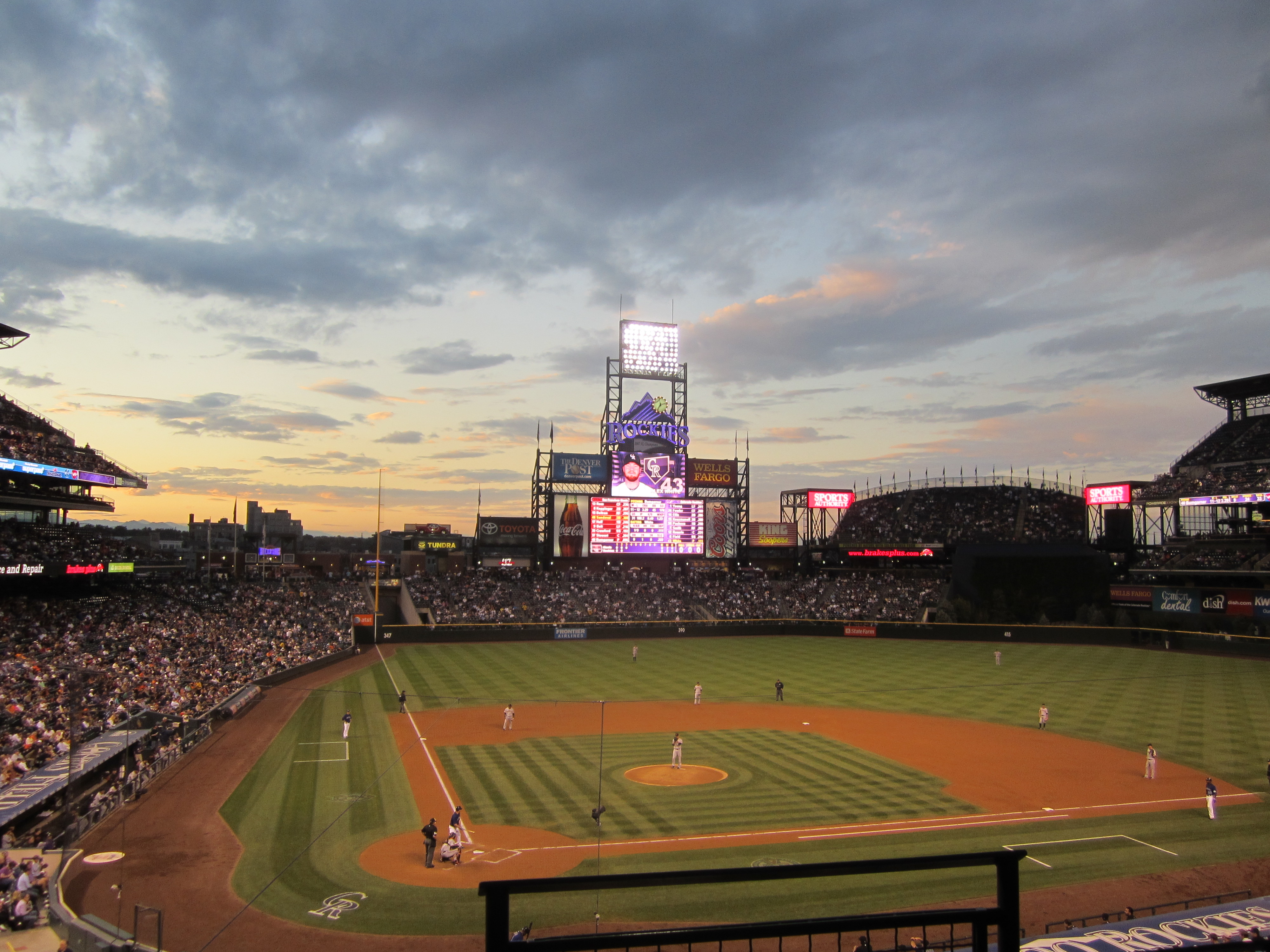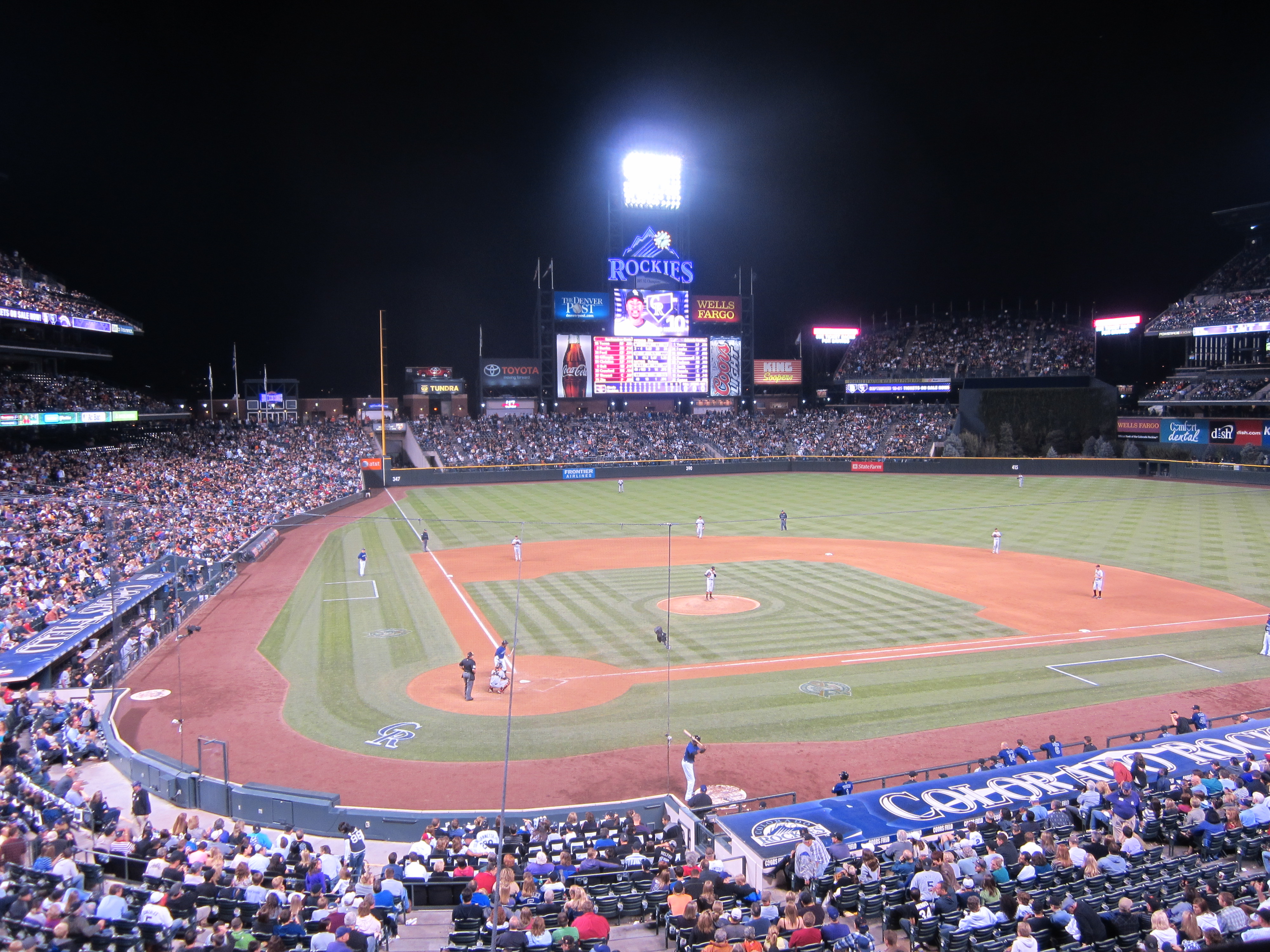 The game was an exciting one if your a closet Giants fan like myself with the men in black taking it 9-1.  The real fireworks didn't start until after the game though when the Rockies did in fact light off some fireworks to celebrate their big loss.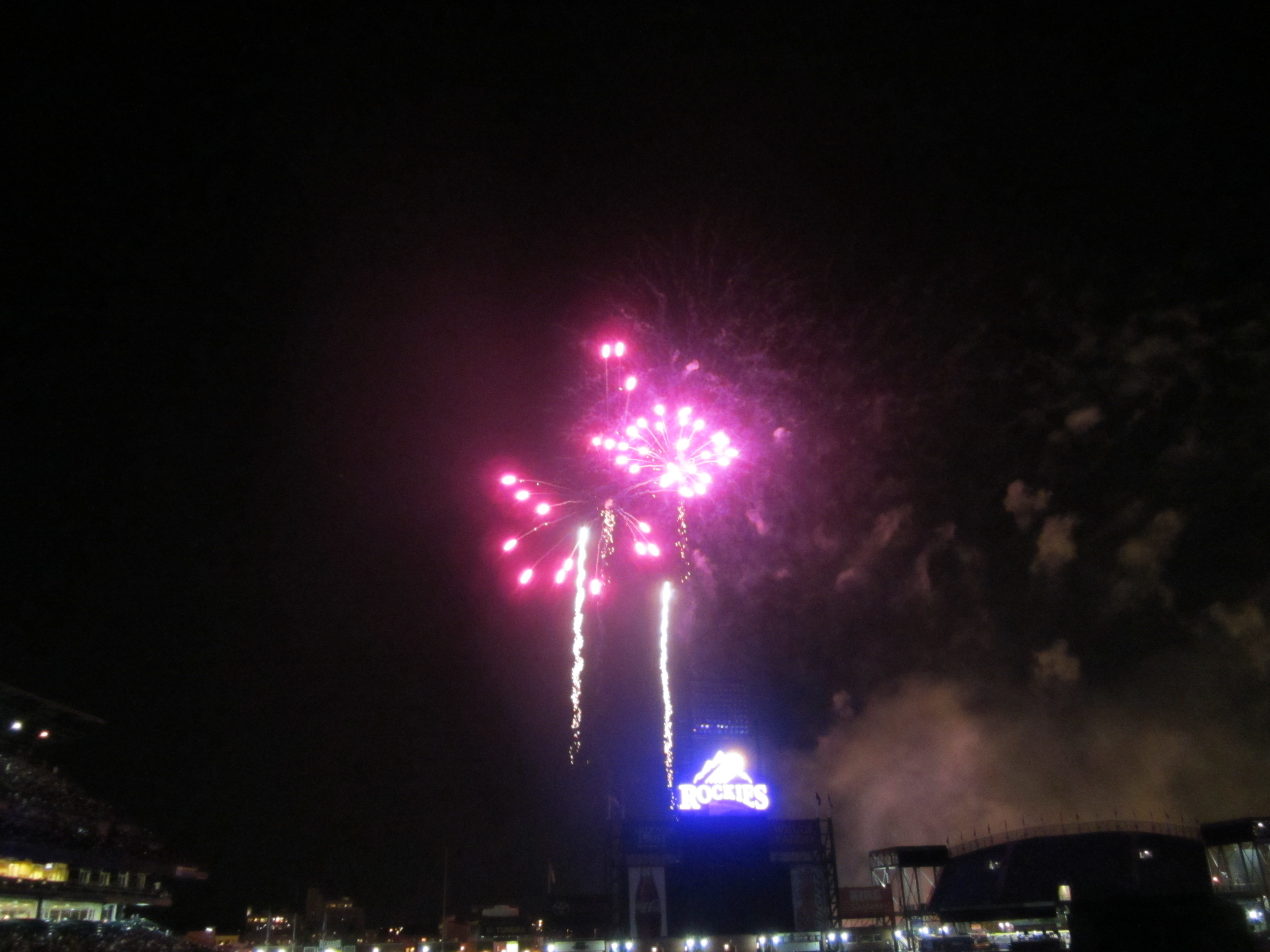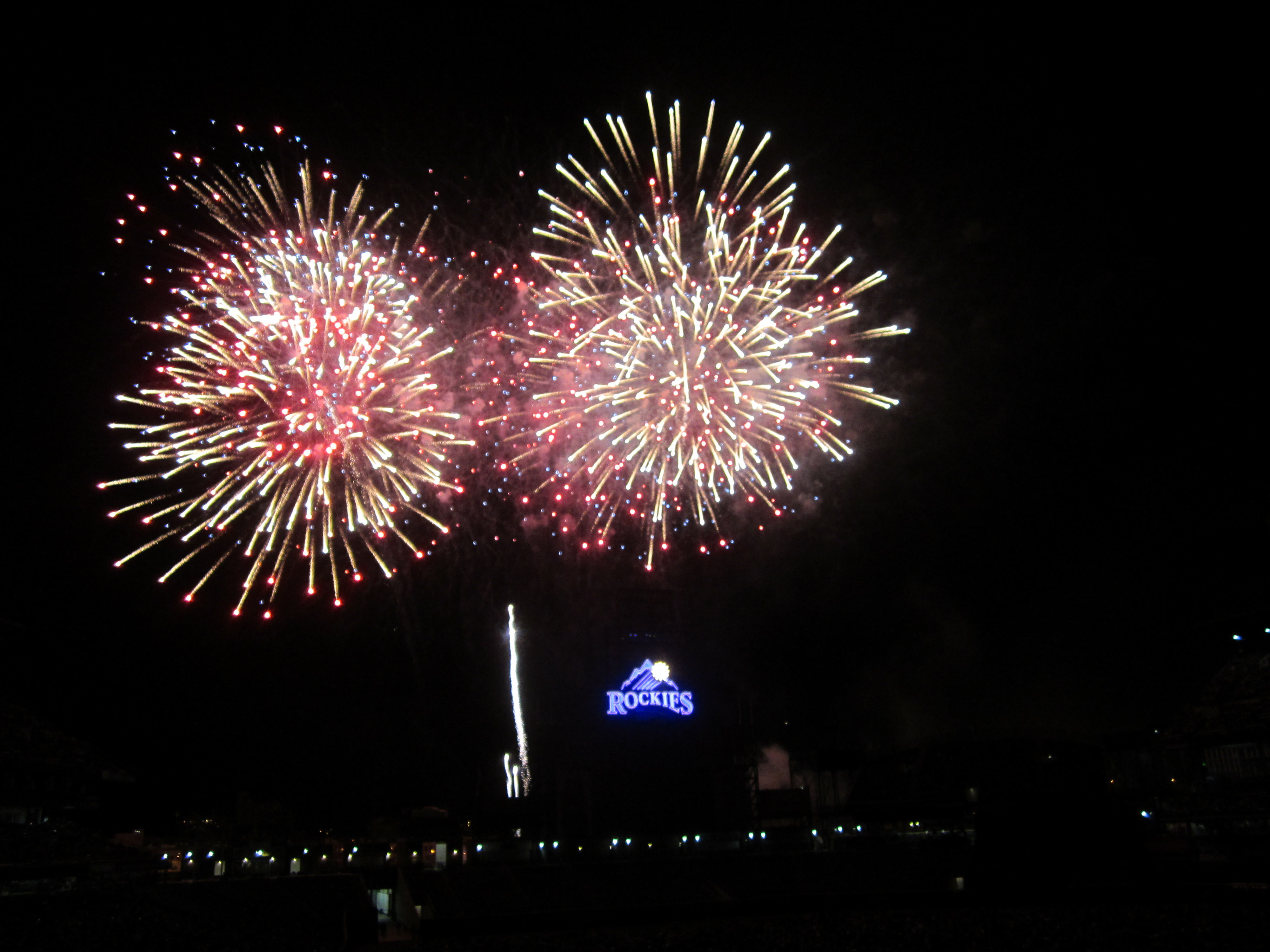 After enjoying the show, I headed back to my room and call it a night.