And so it begins….a new season of mud, bugs and automobiles.  I had been keeping a close eye on the status of the monorails and as it became clear that people were starting to leave their snow shoes and traction in their bags, I headed on up north with visions of snow-less trails dancing in my mind.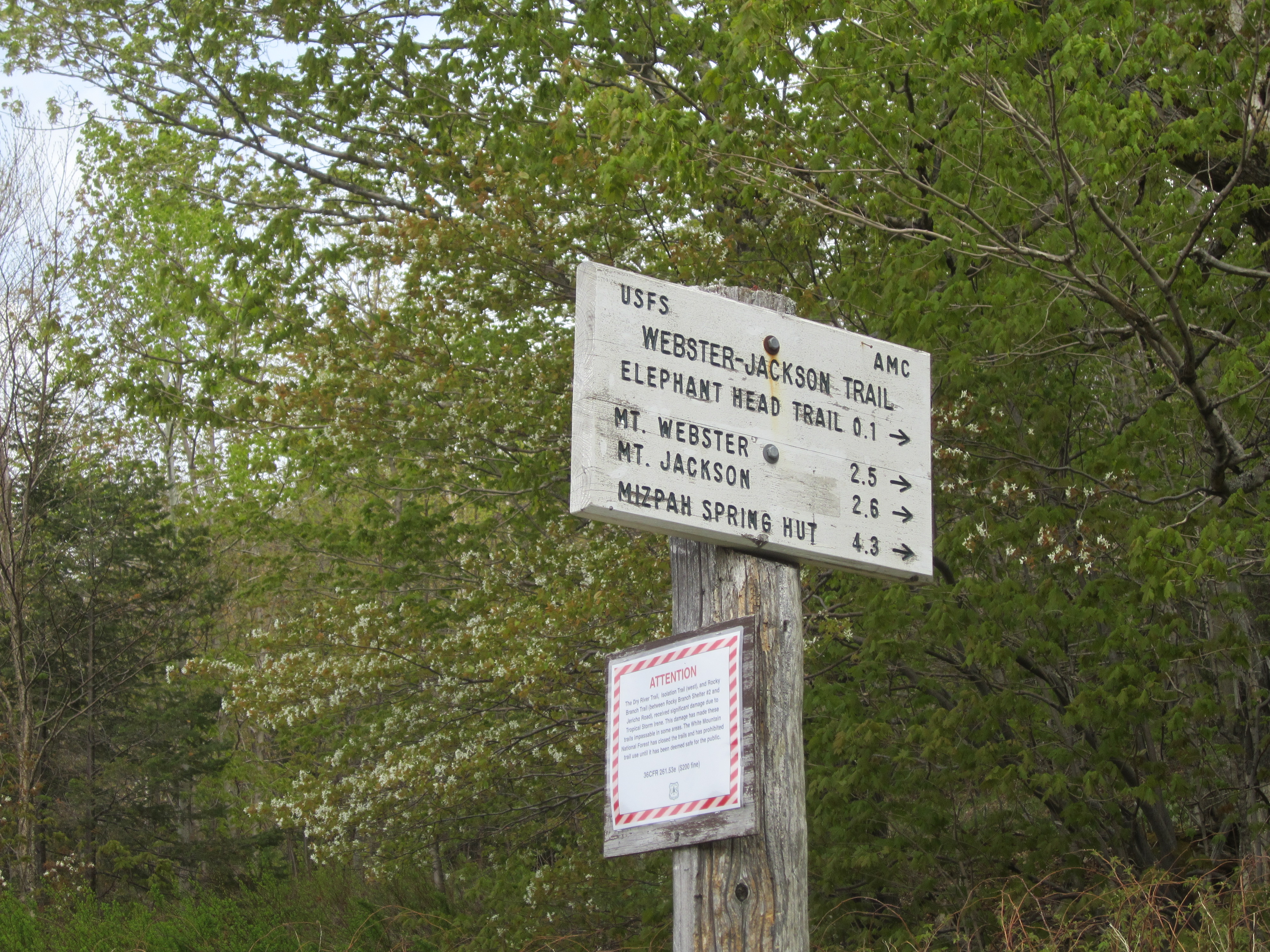 I hit the trail fully expecting to be the only person I would see during the hike but that silly notion was soon thrown out the window as an older gentlemen came storming off the trail with a scoff….."are you just starting now??"  I then proceeded to pass a couple who had just started their hike and came to the startling but comforting conclusion that it wasn't just me and the bears sharing the mountain today.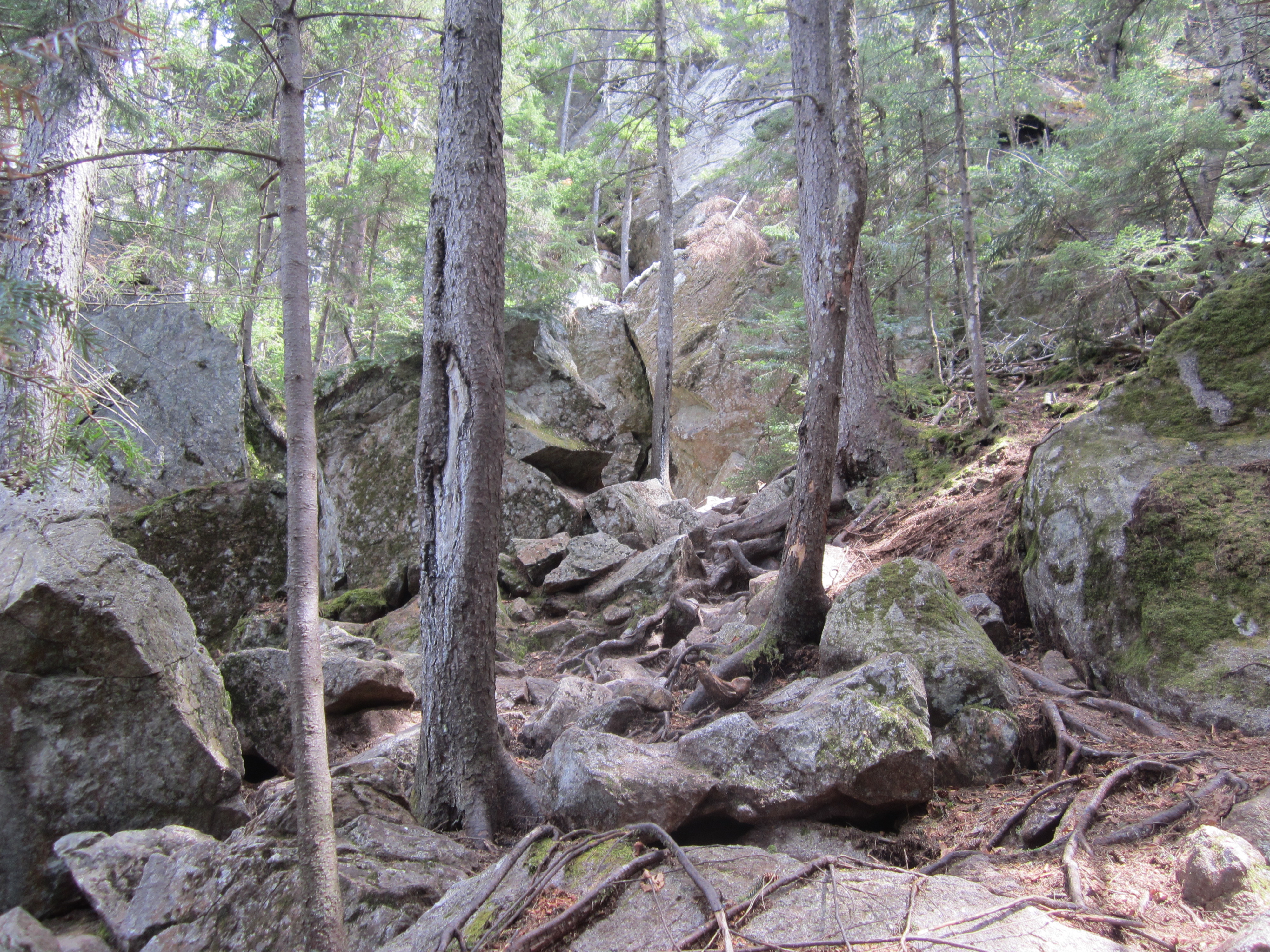 I continued on and came upon a fork in the trail which my handy "White Mountain Hiking Guide(ding ding)"….promised led to a perch above Crawford Notch and some great views. I stopped to rest my hiking stick against the tree and admired the fine notch before me.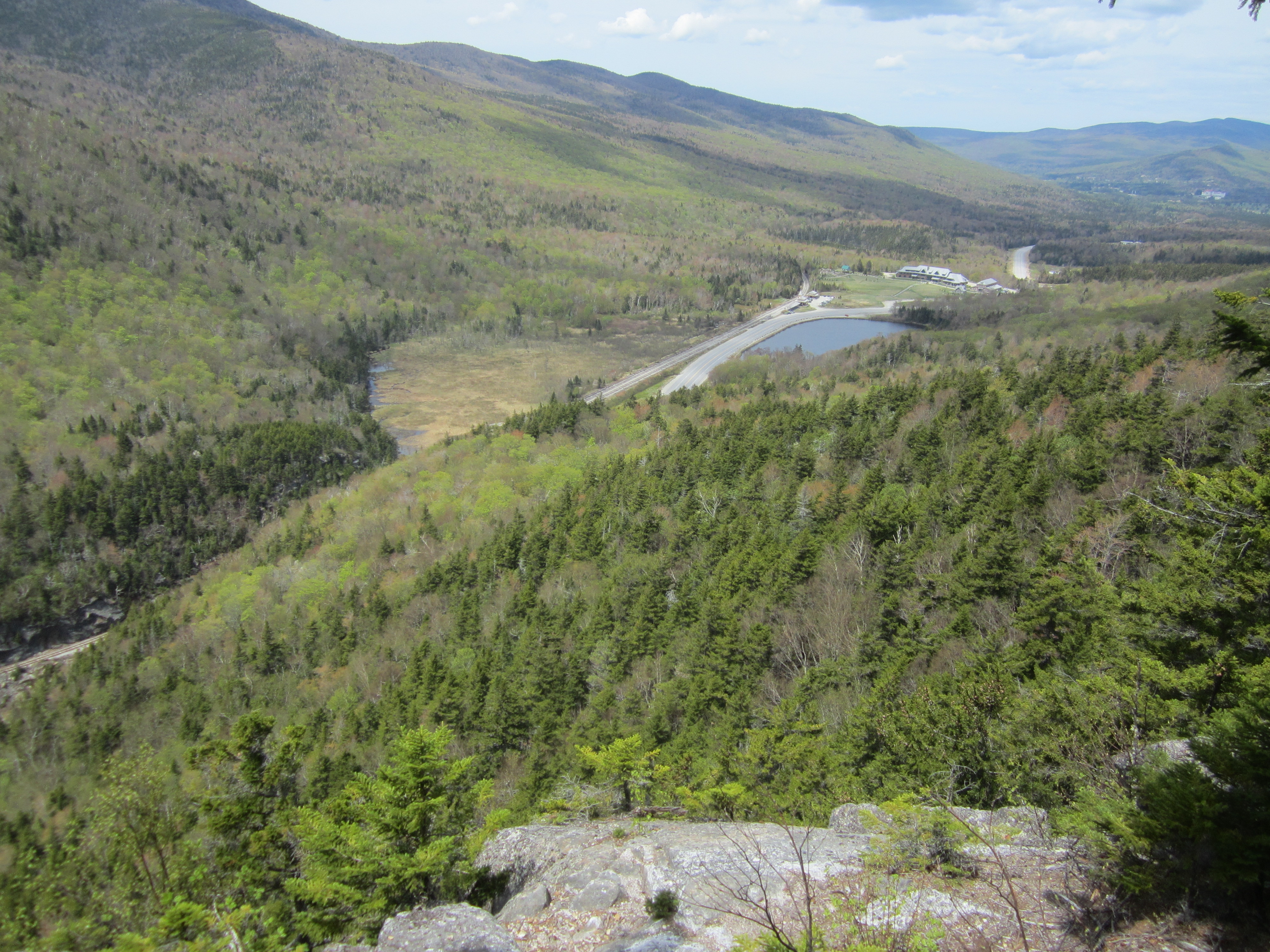 I moved on and started a grueling climb that left me slightly delusional and confused until I came to the three rivers that are known to cross the trail in a watery fashion. I hopped over these feeling refreshed until I noticed the beginning of any spring hikers nightmare…..the dreaded monorail.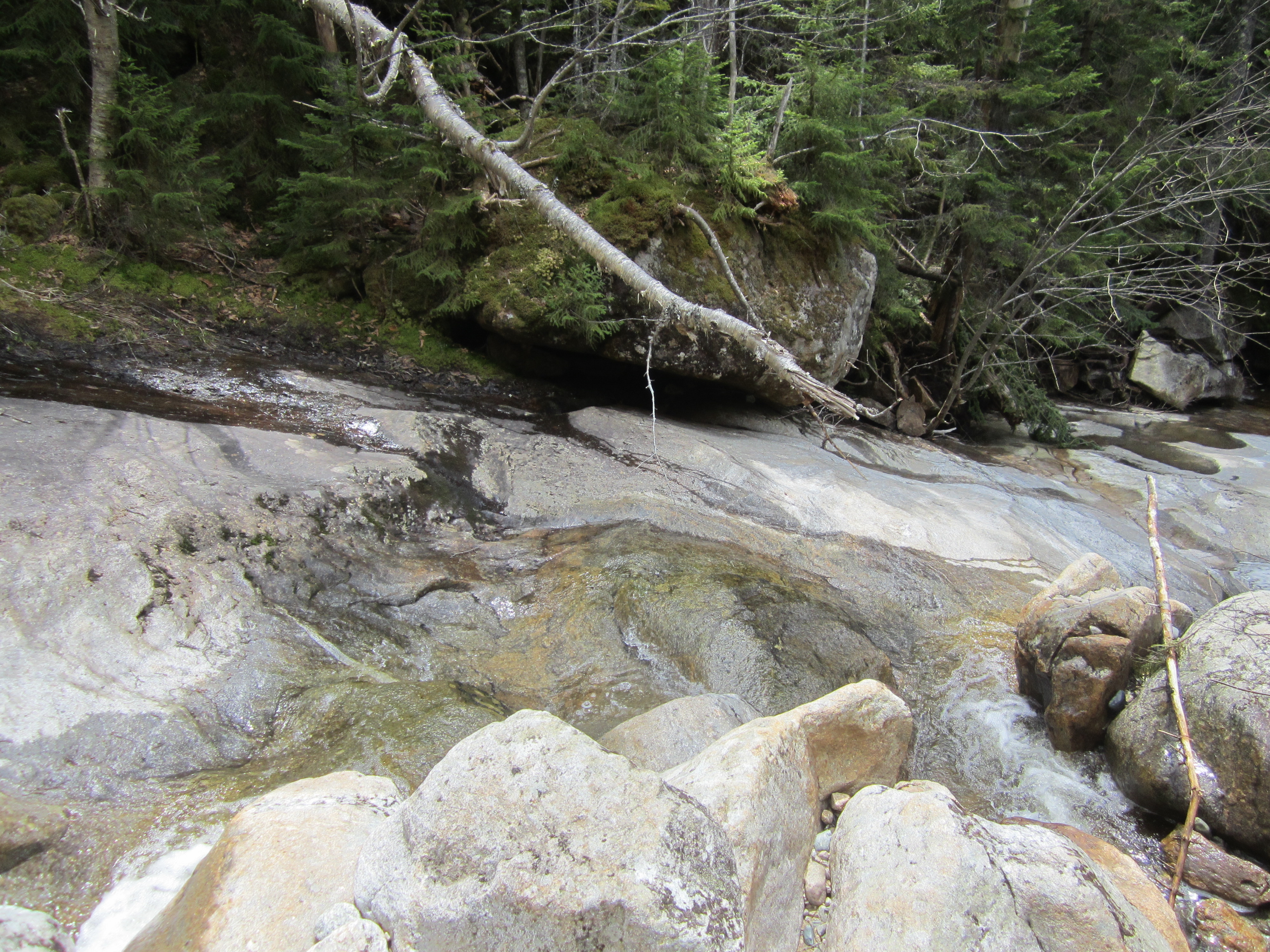 I slowly approached the beginning of the monorail knowing every step forward was going to be a gamble on whether I plunged into snow up to my knee caps or if I lucked out and stayed on firmly packed icy and snow.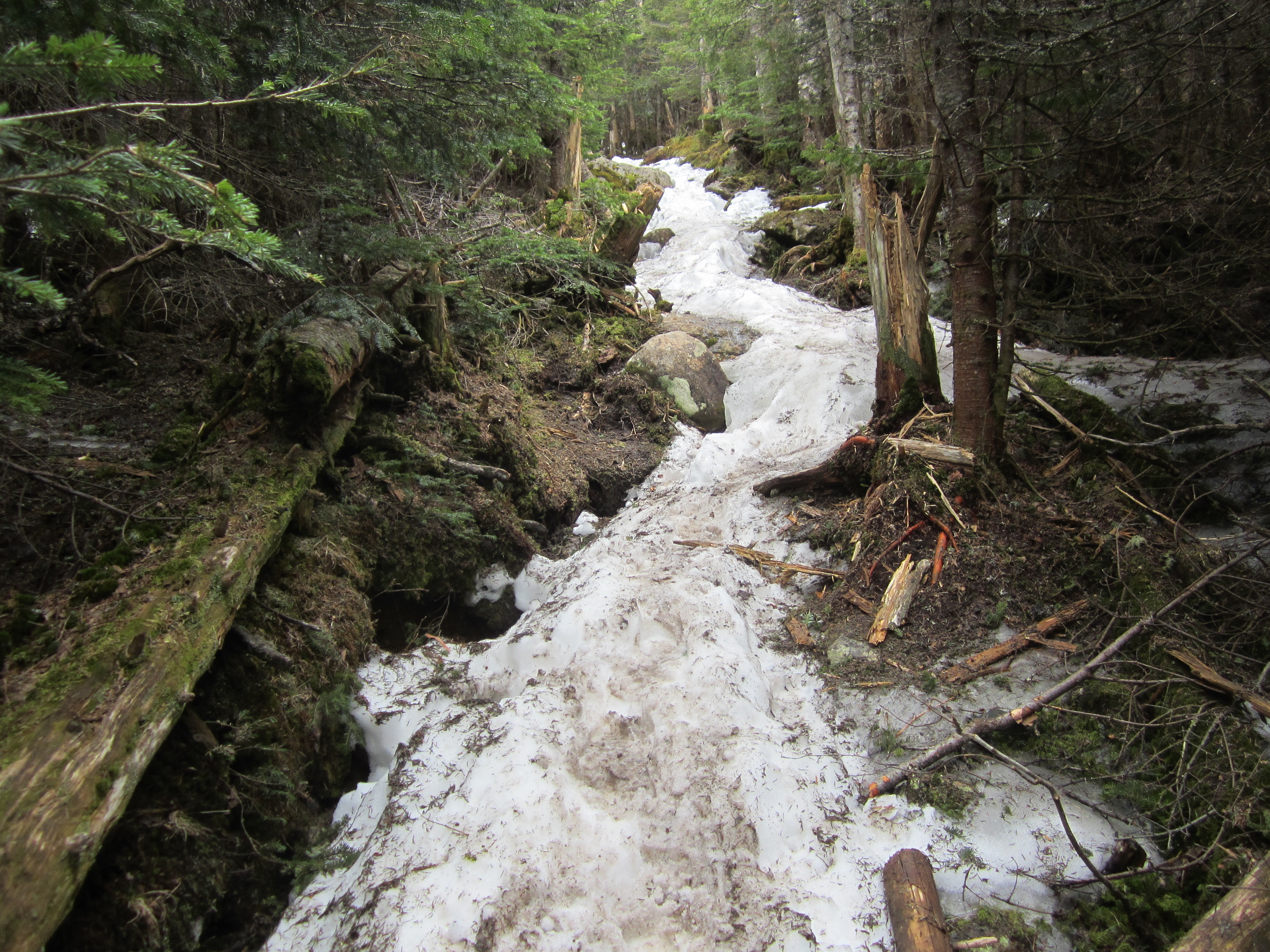 I did eventually plunge into the post-holers club but it was only a brief plunge before I hoisted my leg out of its snowy encasing and moved on slightly colder than I had been before.  It wasn't long before I heard the rowdy screams and laughter that always accompany an approach to a summit.
As I breached the summit of Jackson I realized two things…..It was very cold and so was I.  I dug into my new bottomless backpack and pulled out my winter coat and some apple sauce which was nicely chilled.  There was a nice European couple who were somehow lost on top of the mountain so I had to wait for them to leave the safe confines of the summit cairn before I could take my custom shots of my photogenic friend who stands on a compass.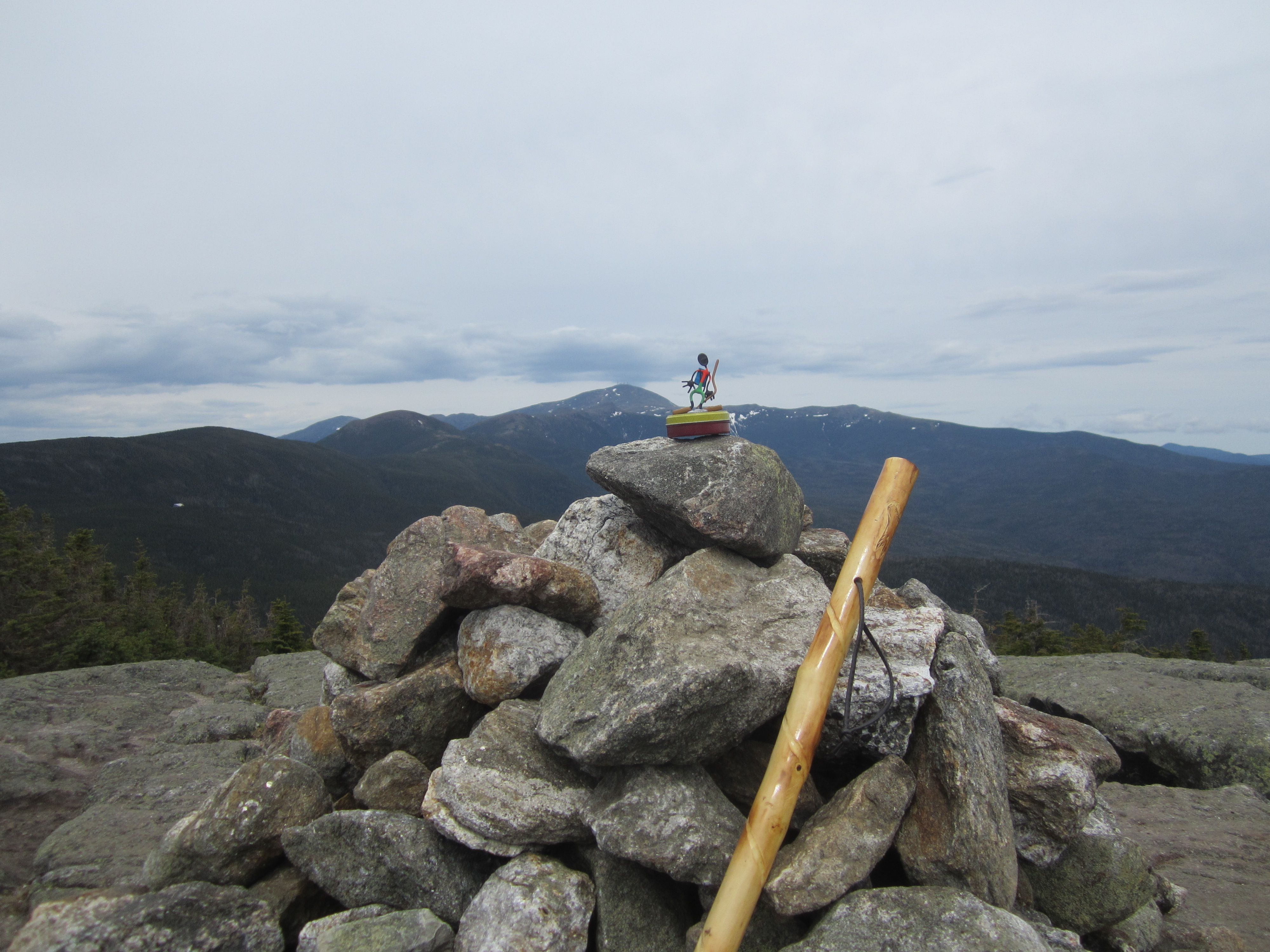 After snapping up some pictures and waking my hiking stick up, I decided it was getting way too brisk above tree line so I descended to the warm safety of the trees.  My calves took a horrific beating on the way down but I just kept telling myself that without pain….there is no gain.  I have since found out that saying is a complete lie but try telling that to my calves.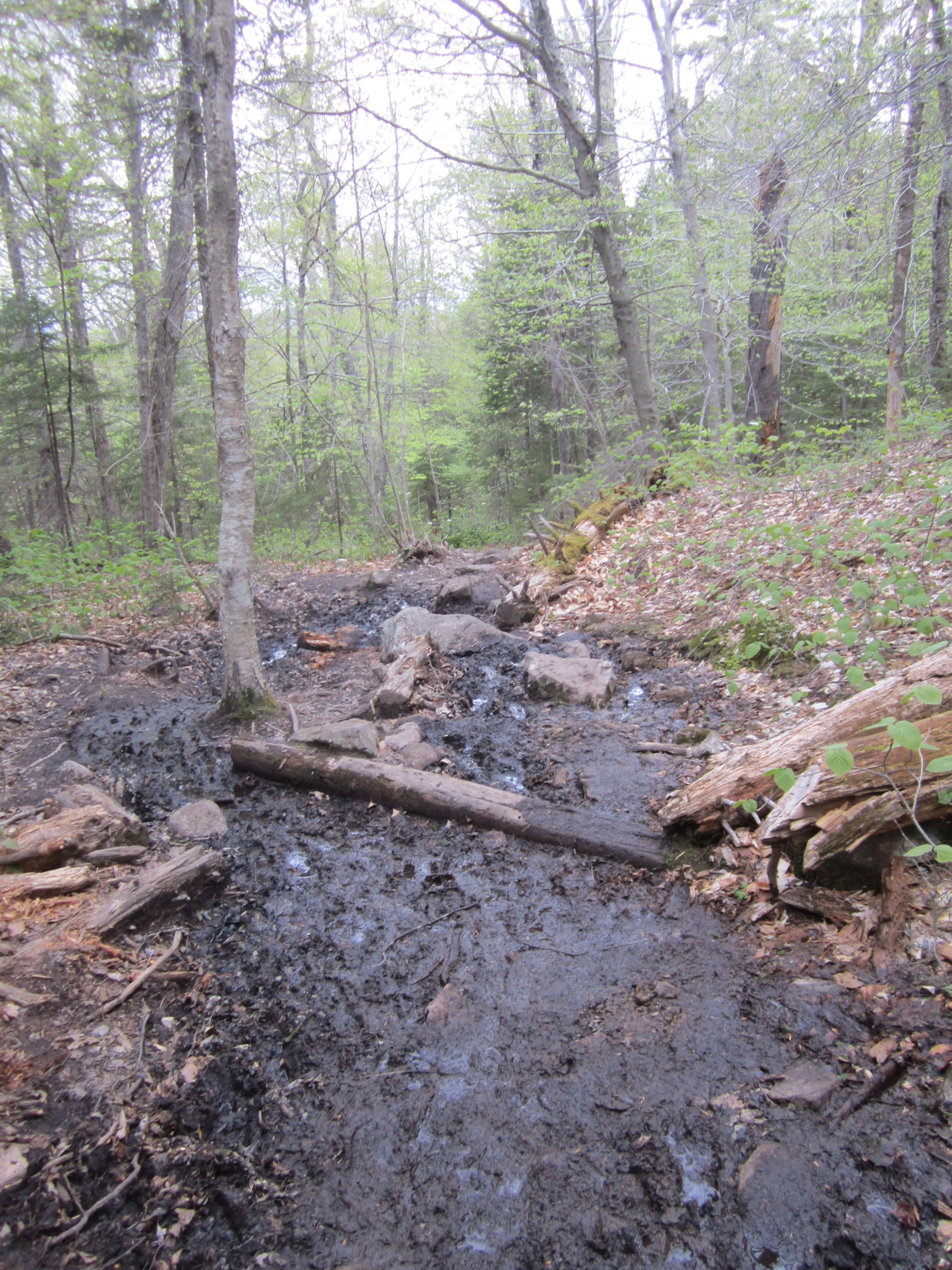 10 down, 38 to go!!