Nothing beats waking up to the rising sun streaming into your covered wagon.  I stumbled out of my wagon with a nervous glance to the sky, looking for my second air transport in 2 days that was expected to swoop in at any moment.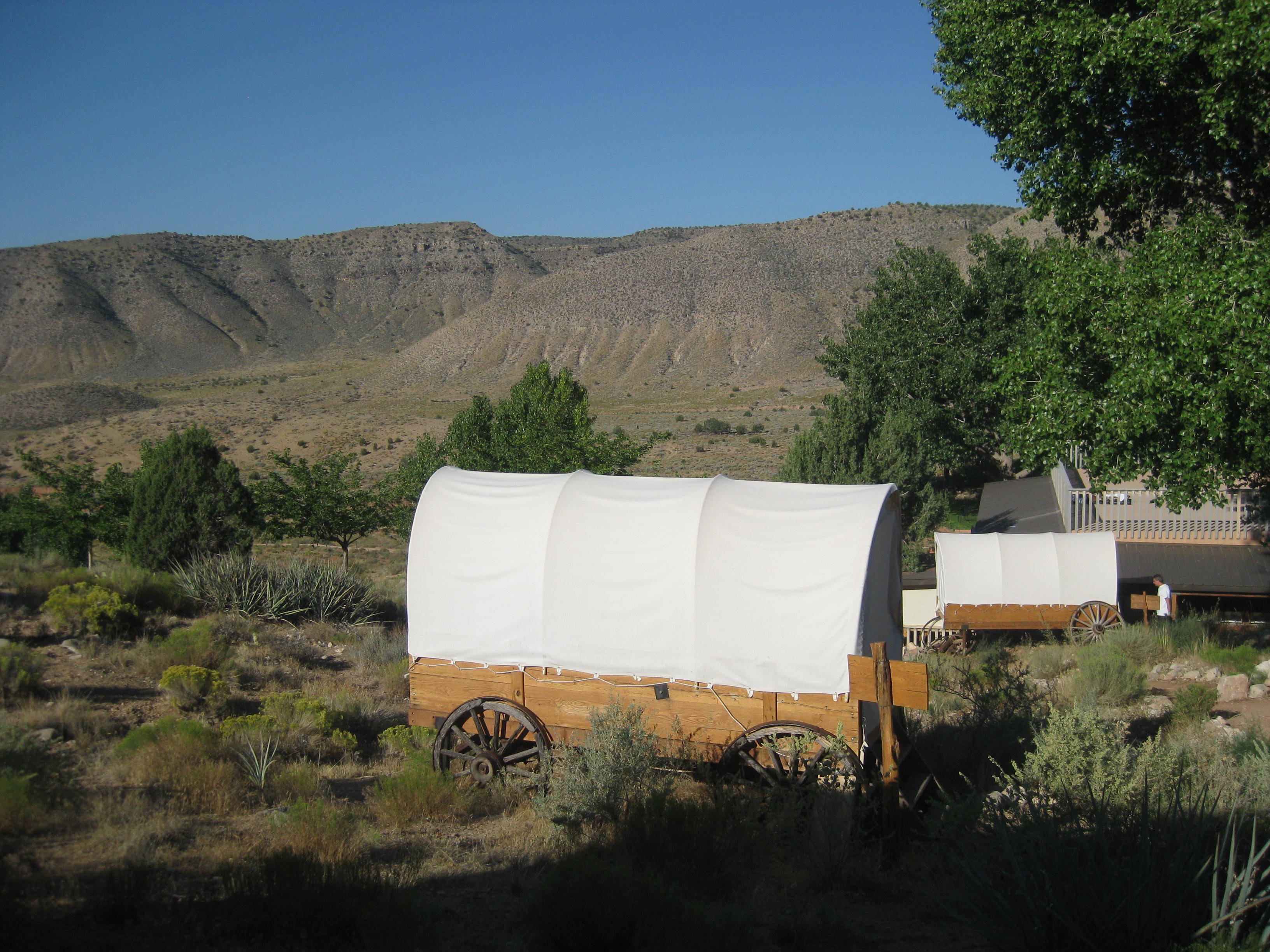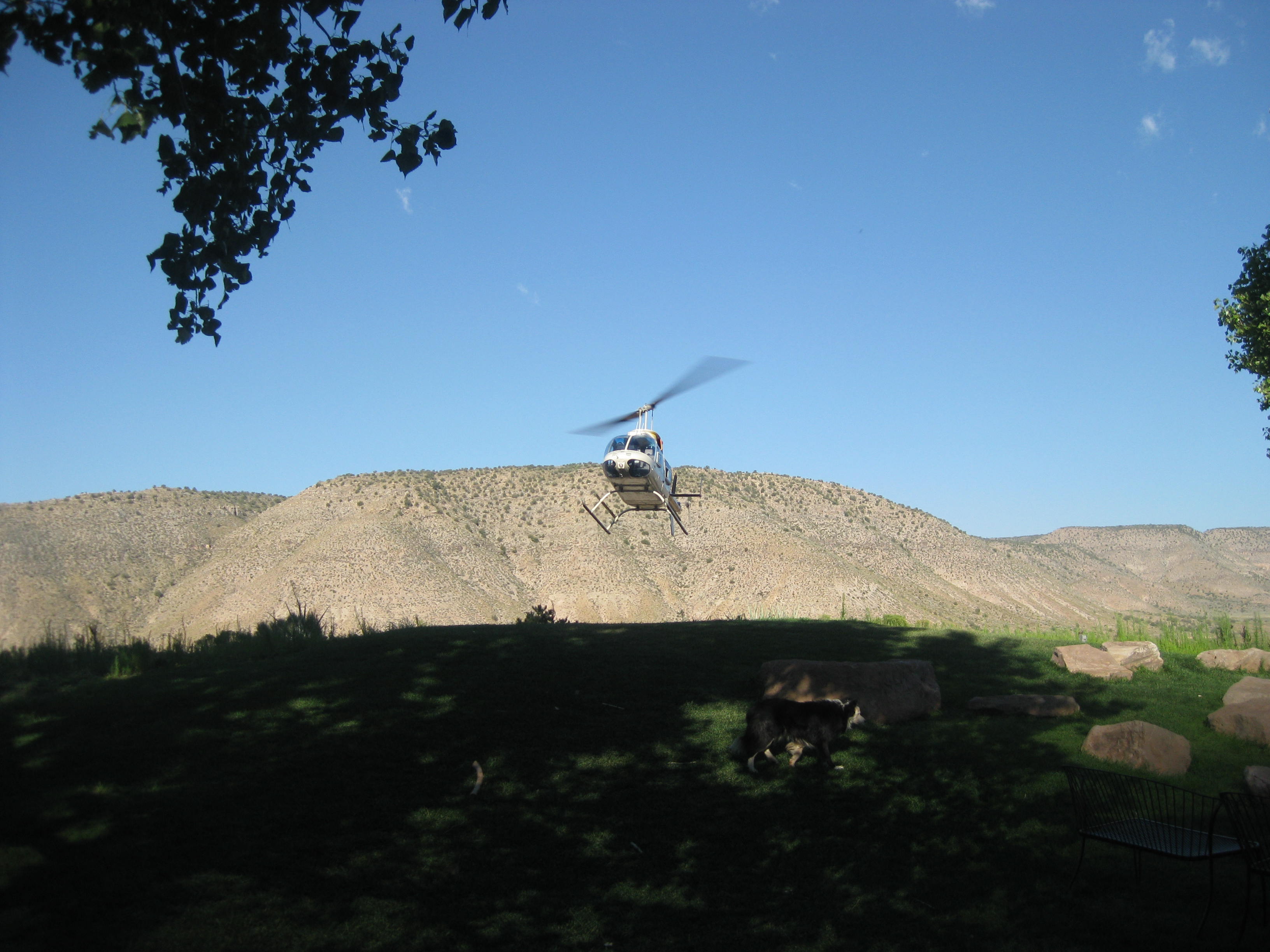 It didn't take long before the first of two choppers went zooming by in a flyover before circling around to pick up the first group for the short flight to the river.  Unluckily for my nerves, our group was 4th in line and I was treated to a bit of a suspenseful wait for the flight.  The flight went from nerve racking to exciting though as we flew over the desert and approached the canyon and then the actual descent into the canyon and our landing perch on a raised beach area.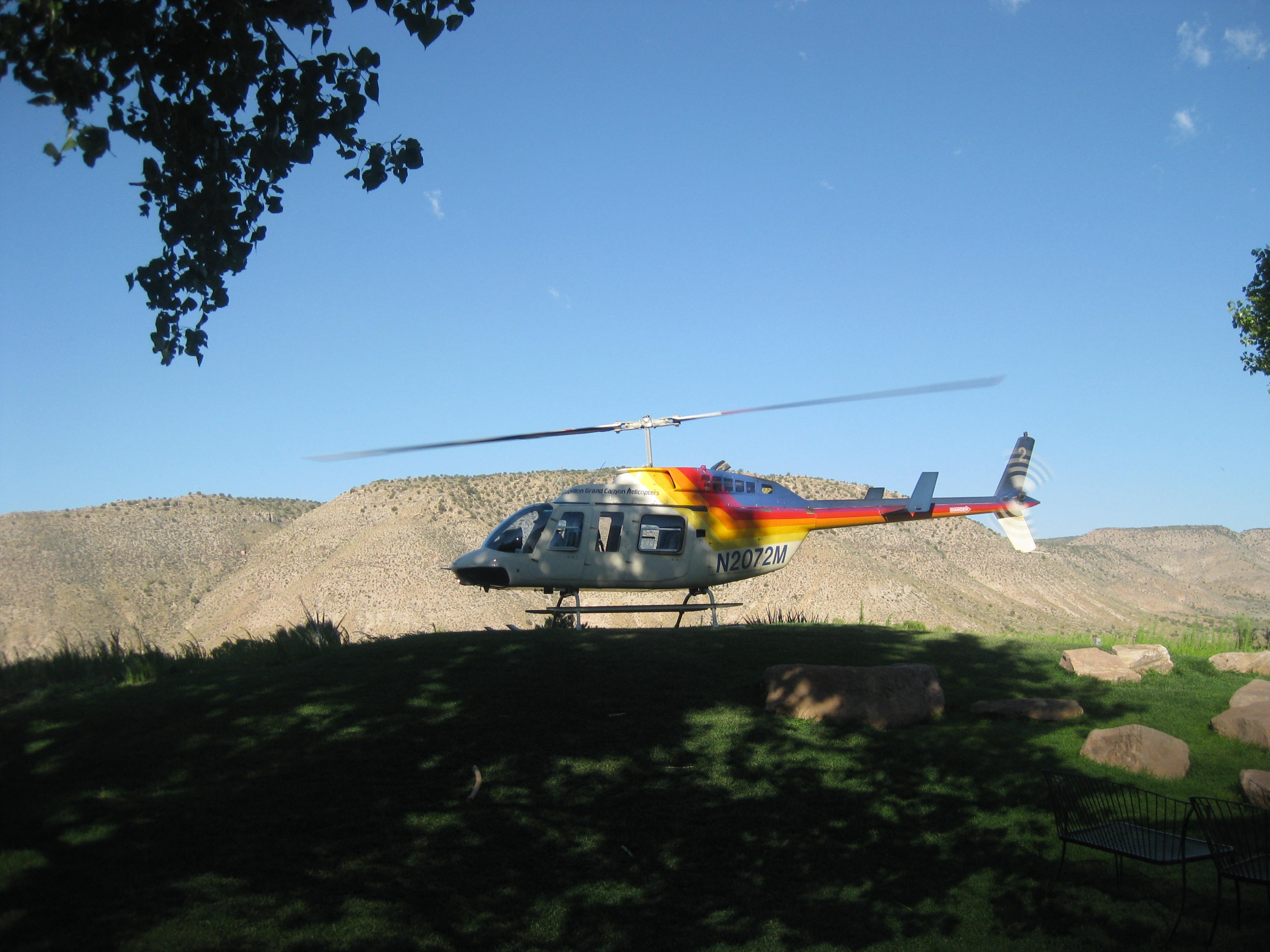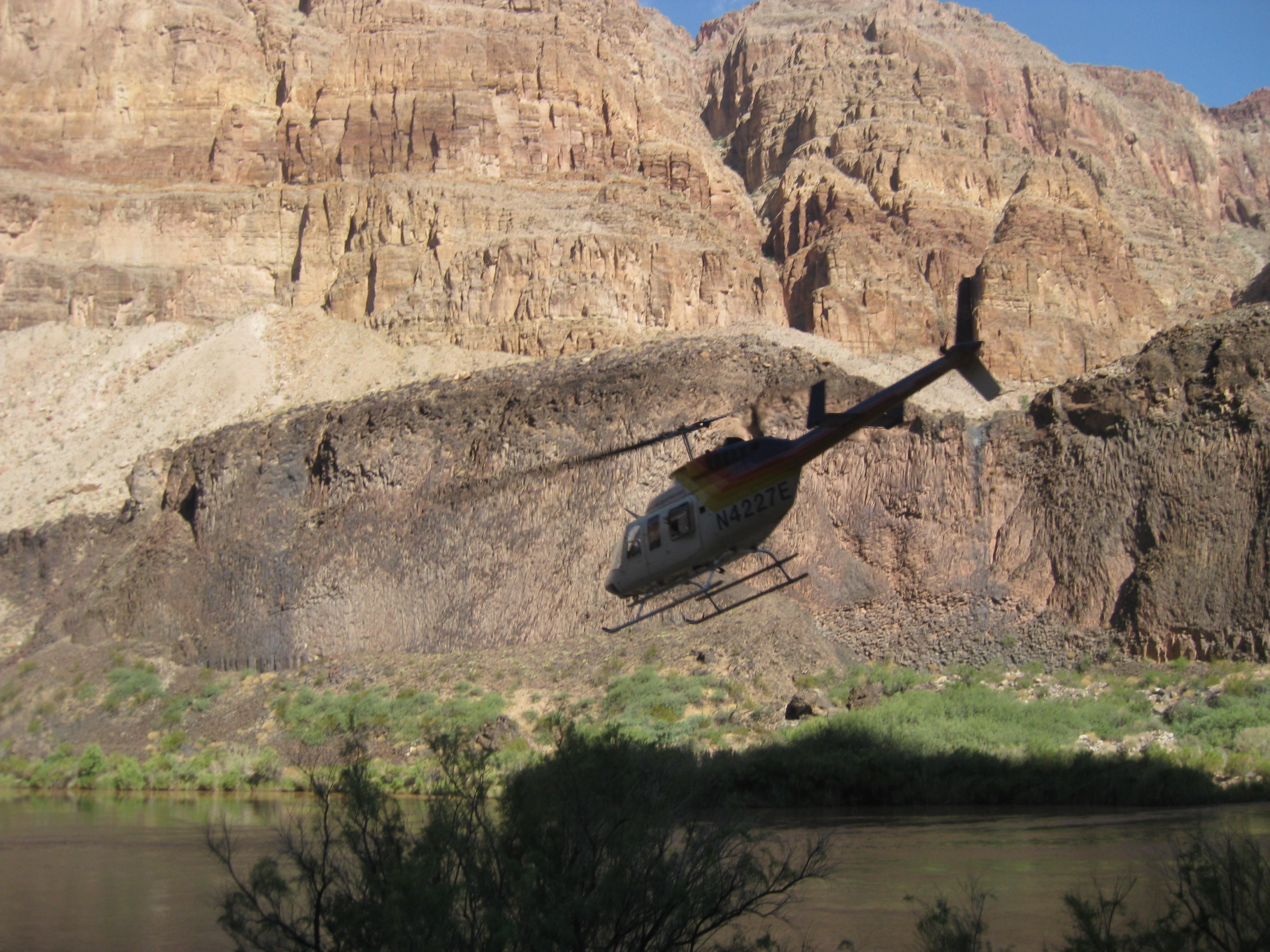 We jumped out of the chopper and took a few minutes to unwind on the beach waiting for the last groups to be flown in before we eventually followed our bags into the rafts.  We pushed out and started to float a little down the river before stopping in a little outlet so that the guides could go over what to expect and the proper way to signal if someone fell into the raging rapids.  I paid no attention to what the signal was since I figured I would be the one falling in.
We pushed back into the river and started hitting some of our first rapids which got all our hearts working rapidly before we stopped for a lunch break.  It was during lunch that I really began to feel the brutal sun that beats down on you in the grand canyon and I made sure to drink water AND lemonade to keep my body from going into shock.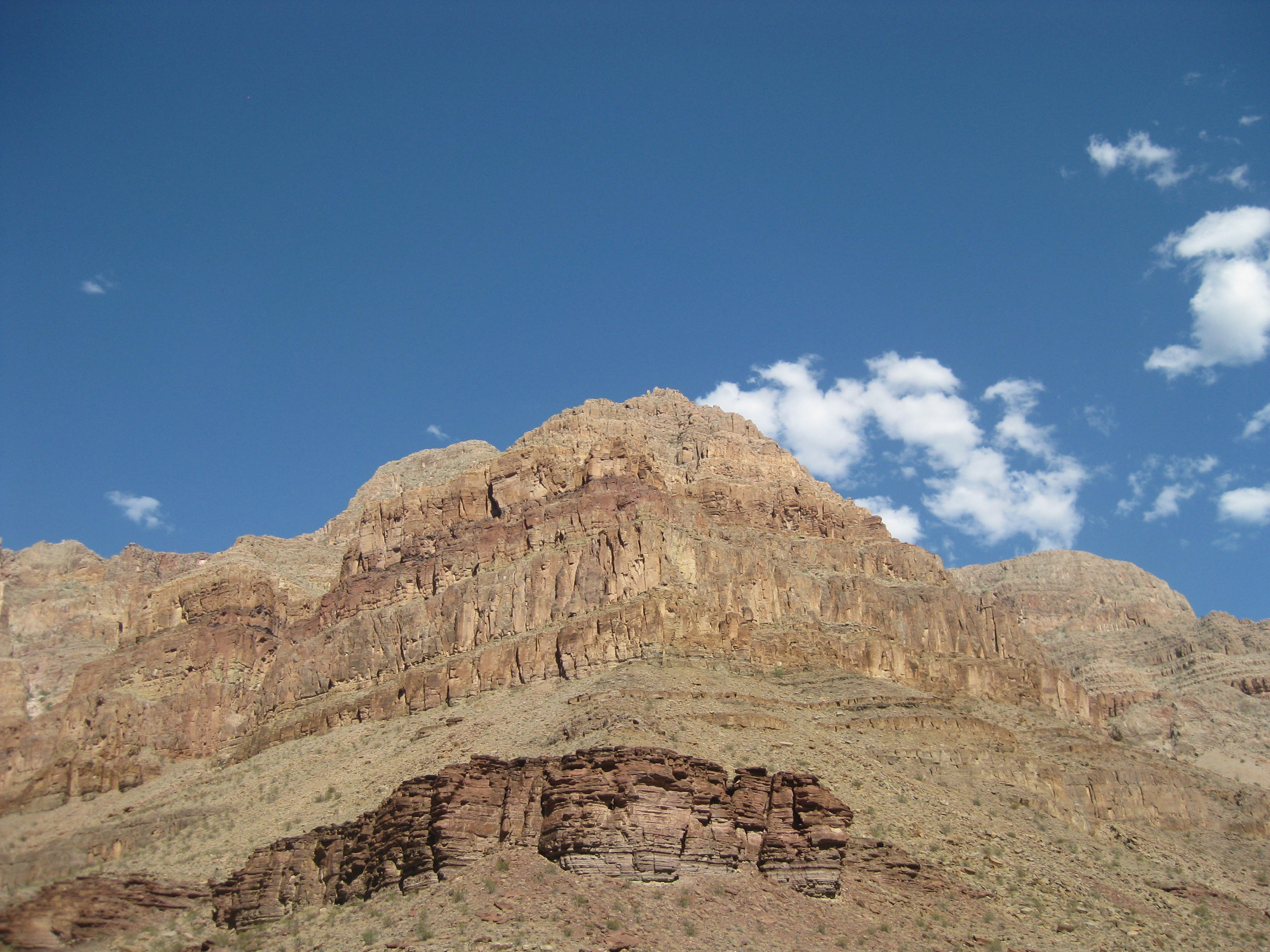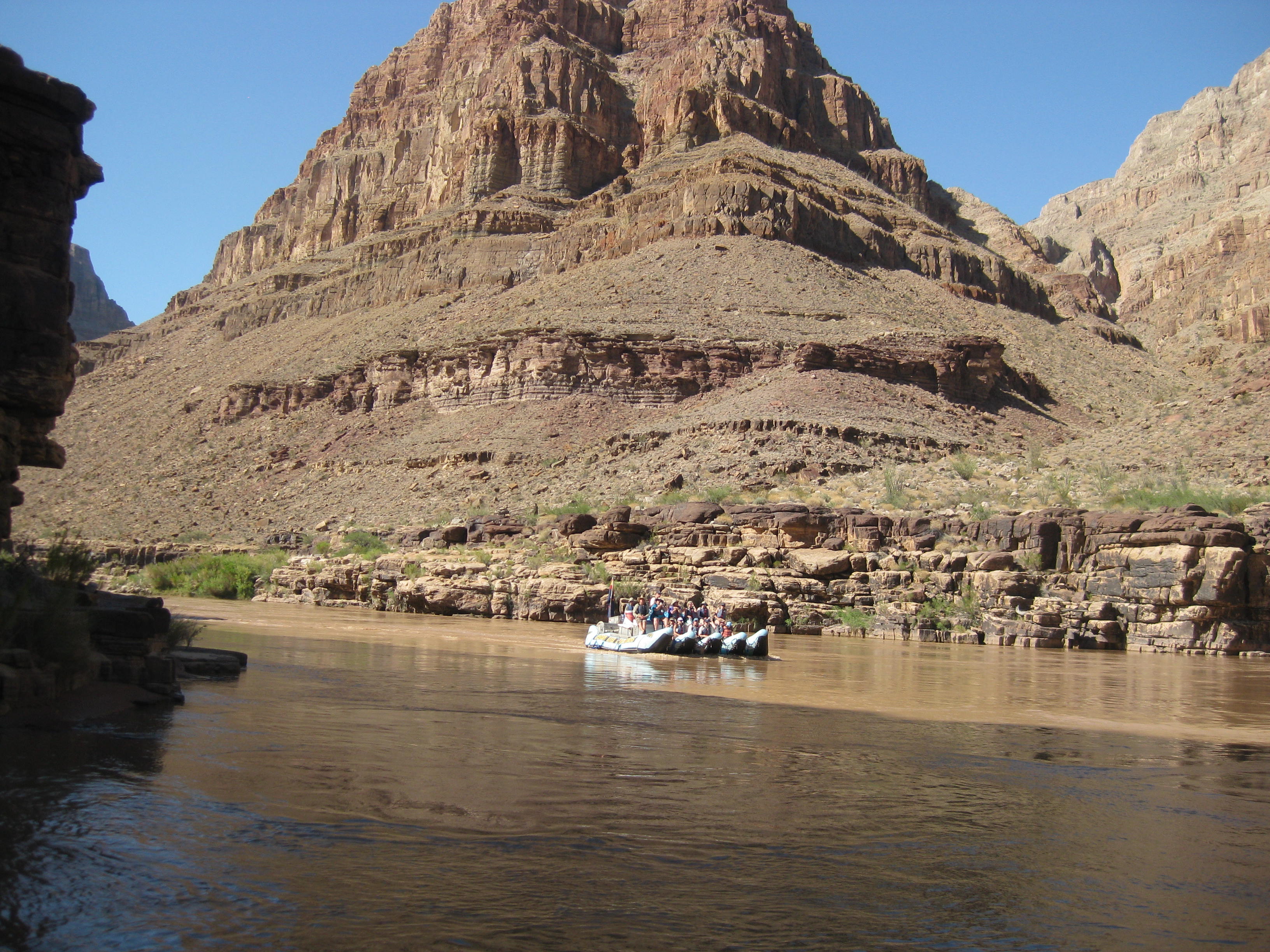 After our shock-less(besides a few people peeing in the river) break, we jumped back in the boats and continued down into some serious rapids. We also stopped at a little out cropping where we all took turns jumping off a cliff into the river, it was a long drop but the only real danger was losing your bathing suit to the swift current.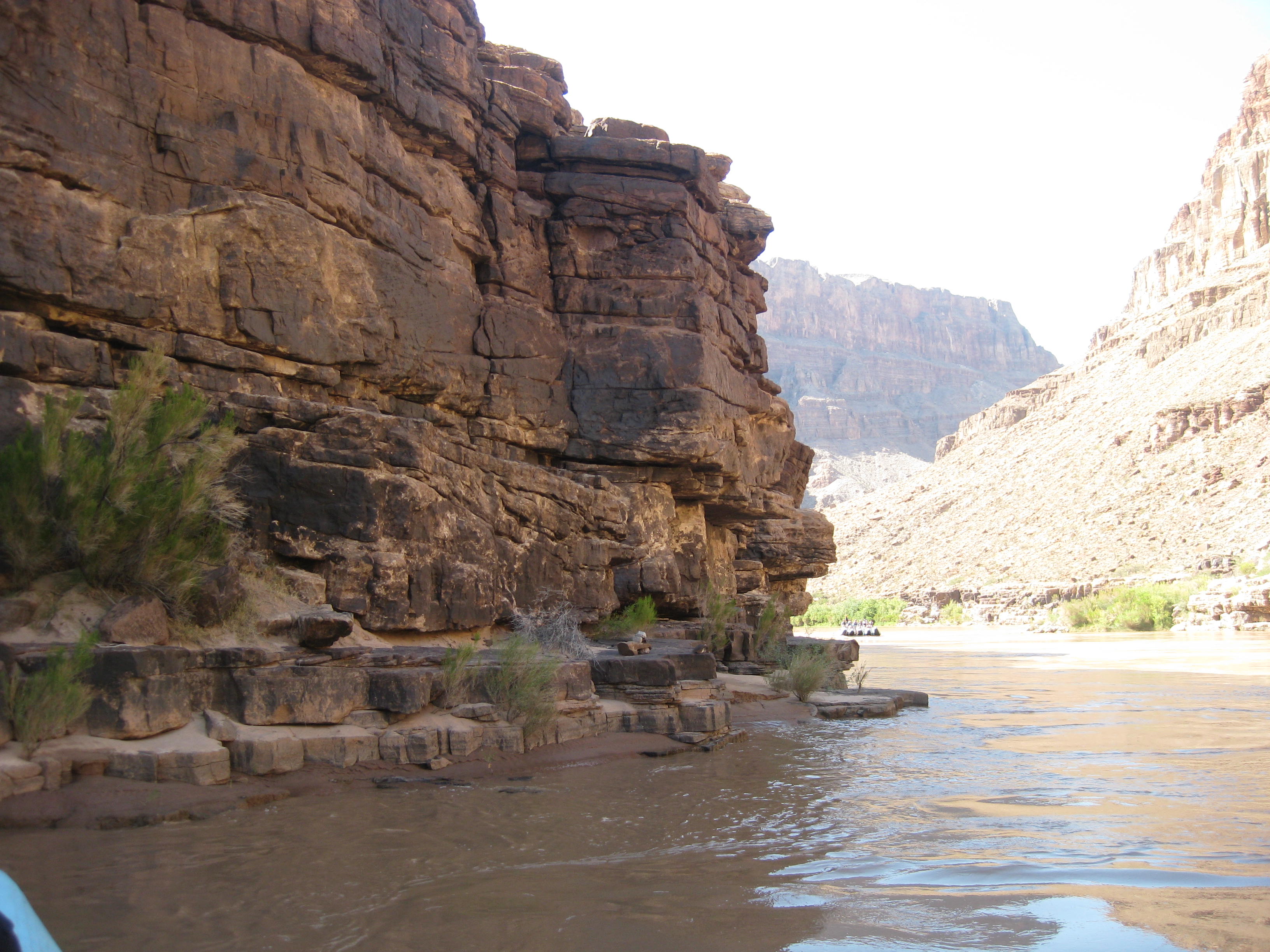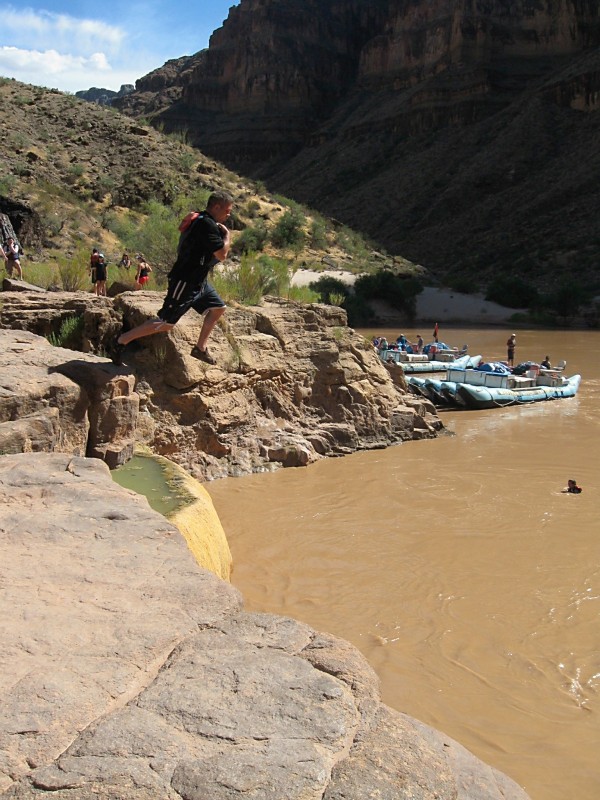 After these leaps of faith, we again continued on and hit a few rapids before stopping to discuss the game plan for camping out for the night.  It was pretty straight forward, just close your eyes and supposedly you fall asleep but I would have to confirm that later.  We then rounded a bend in the river and saw where we would be staying the night, a small batch of sand surrounded by lots of bushes if you wanted some privacy.  It was a mad scramble for the beach front property but my group came out on top and took over the beach much to the dismay of the other groups. We were joined by one other pair of rafters while the rest chose to sleep in the bushes.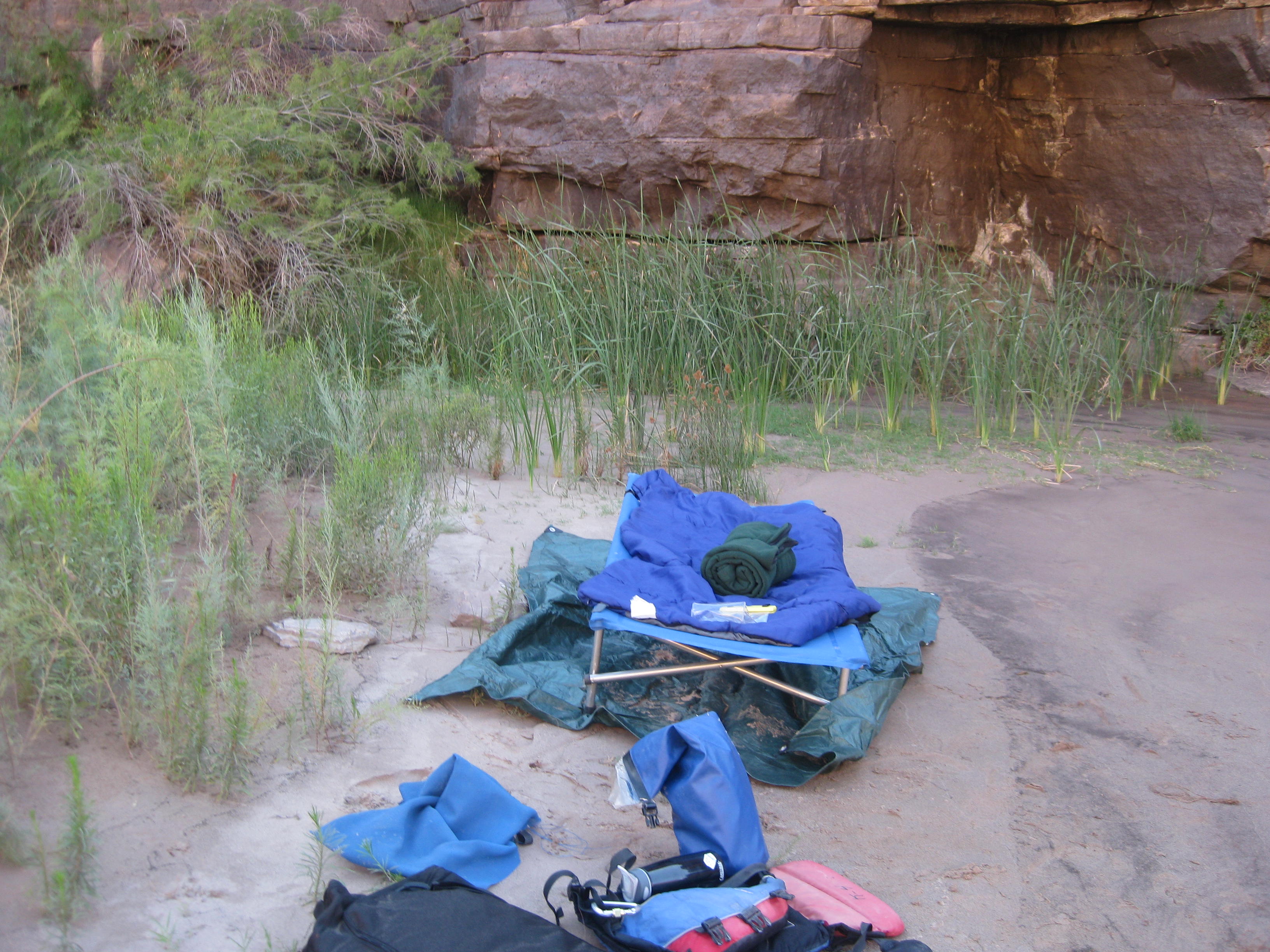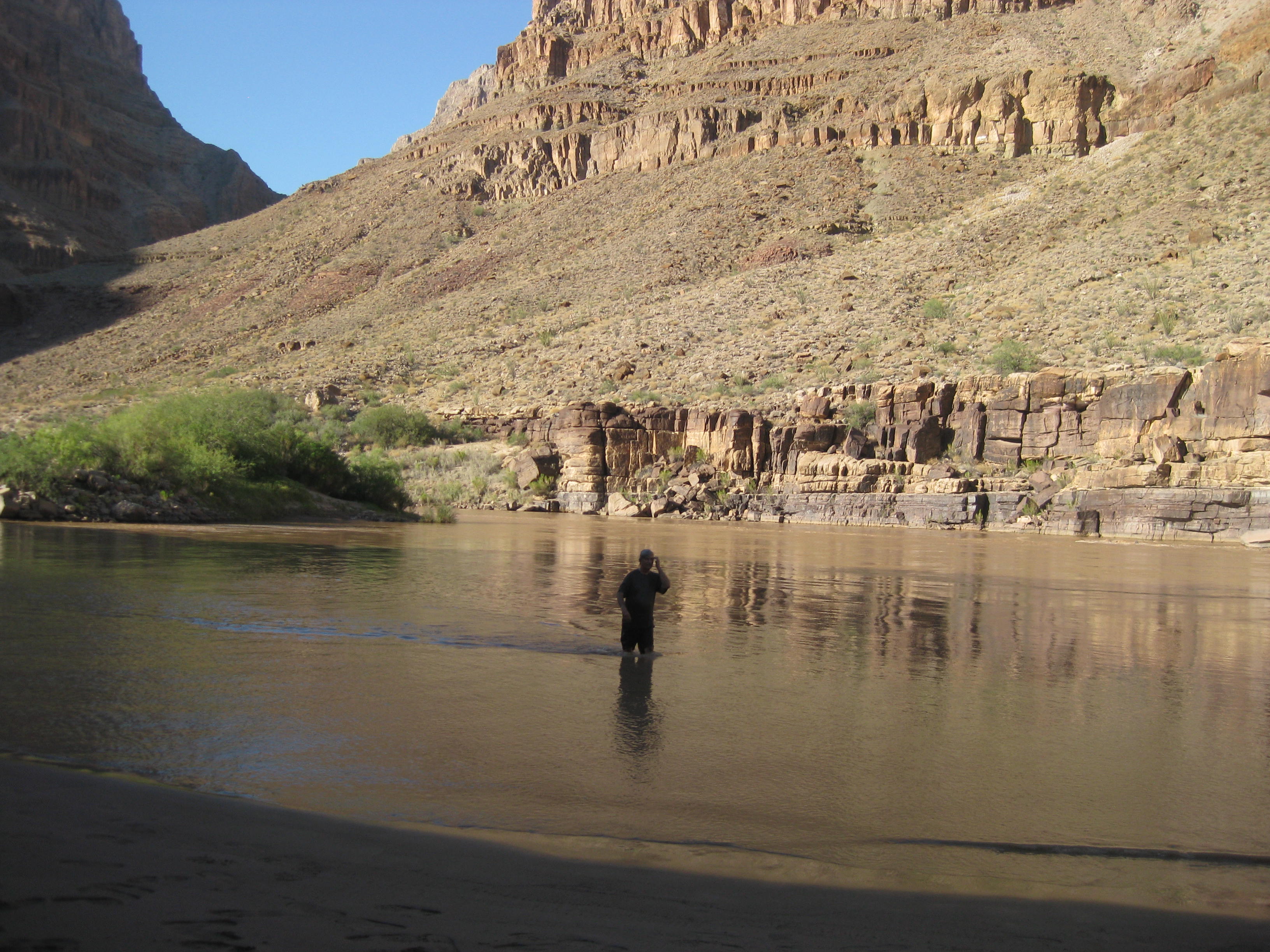 We set up camp by the river and shrugged off the warnings that we would most likely wake up with our cots in a foot of water, but that's what outdoor livings all about I declared to no ones amusement but my own.  We had a lovely meal and got to enjoy some "cowboy coffee" which is basically just a bucket of coffee that you dunk your mug in.  After dinner(or was it before) we played a little catch on the beach because unlike the other people, we came prepared with our gloves and a baseball.  A little Frisbee was also played for 2 minutes before said Frisbee was lost to the calm waters.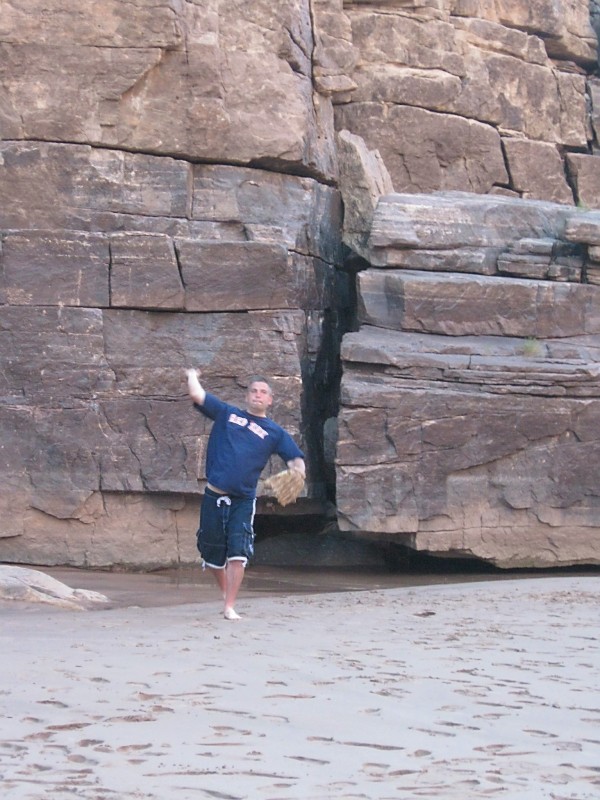 We soon settled down and became one with nature as we waited to see if someone would be lost to coyotes during the night.