My thought from the previous morning that "nothing beats waking to the sun streaming into your covered wagon" only lasted 24 hours as I soon realized that nothing in fact beats waking up on a cot in the Colorado River.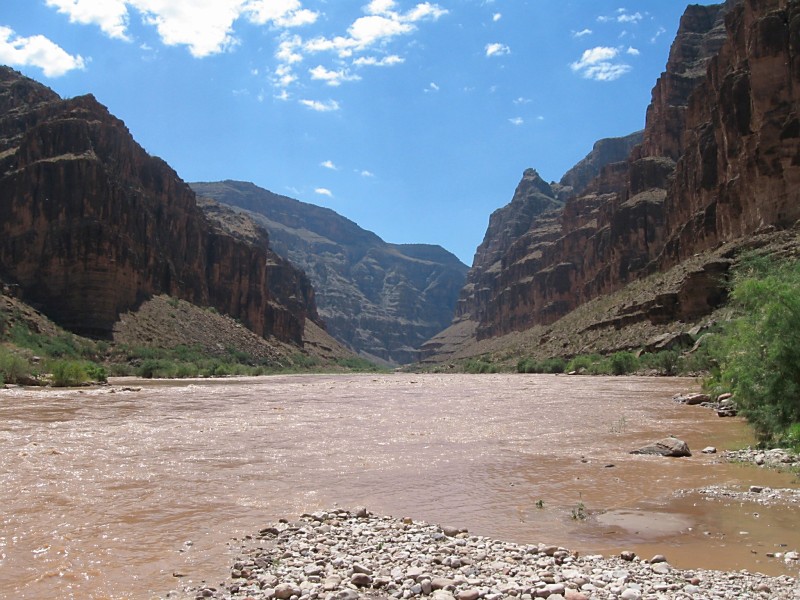 After breakfast and some cowboy coffee, I thought about shaving blind using the river water before my better senses got ahold of me and I decided to just let my face go for the rest of the rafting trip.  I must say, one of the hardest moments on the trip was packing everything up that first morning after sleeping in the wild and then having to lug the heavy bags and cots off the beach.  It was well worth it to once again feel the breeze hitting our faces as we continued down the river.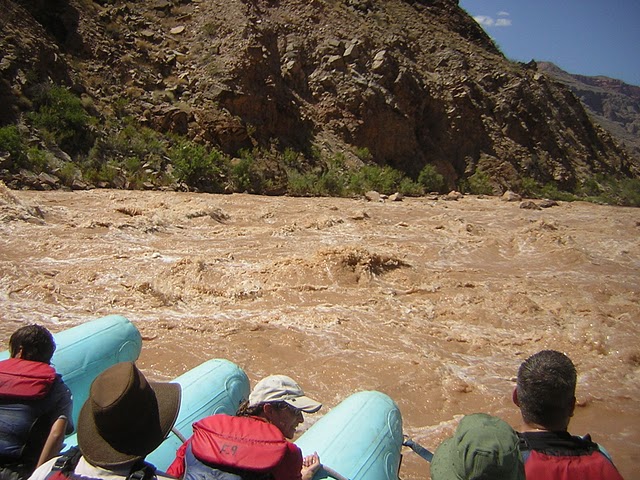 We hit some raging rapids before making our first stop for a little side trip hiking in the canyon.  Saw some old Indian artwork and a cactus that was scandalously dressed before jumping back in the rafts for some more rapids.   My sunburn was reaching epic proportions by now as lobsters everywhere looked on in envy.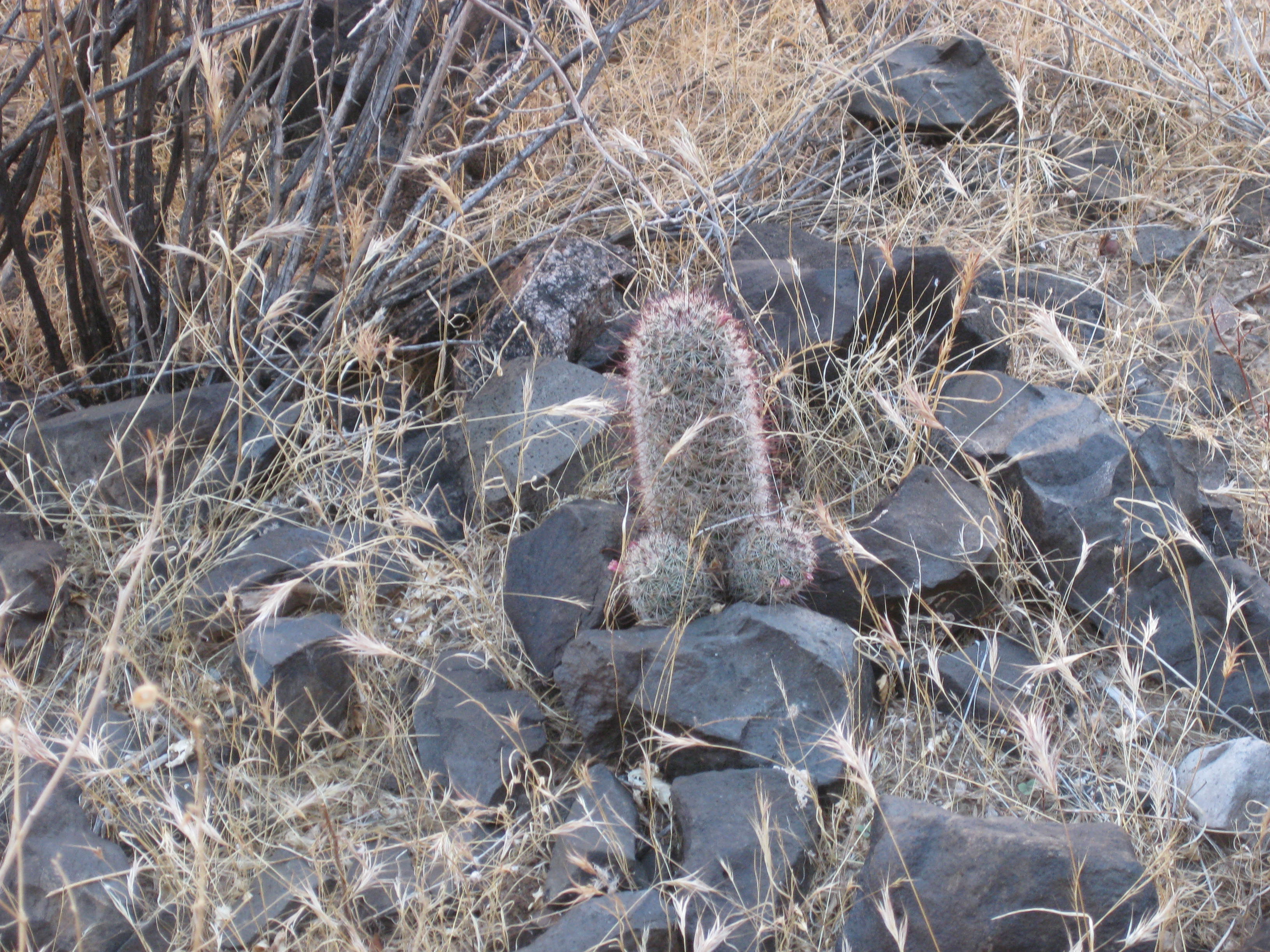 Hit some more rapids before stopping for lunch with the rest of my delirious rafters.  After lunch we got some more much needed sun and just as my sun burn was turning from really painful to slightly dangerous, we stopped for another break which turned out to be the mother of all breaks.  We hiked up into the canyon a little bit and ended up climbing up some ladders into a little cave with some nice waterfalls if showering was your thing or some nice pools if you were more of a bath person.  I decided to sample both much to the delight of my bathing suit.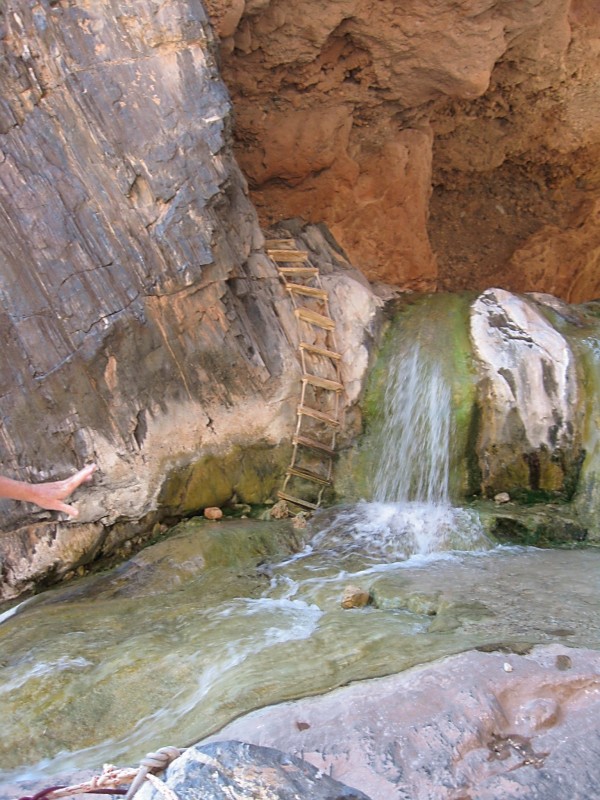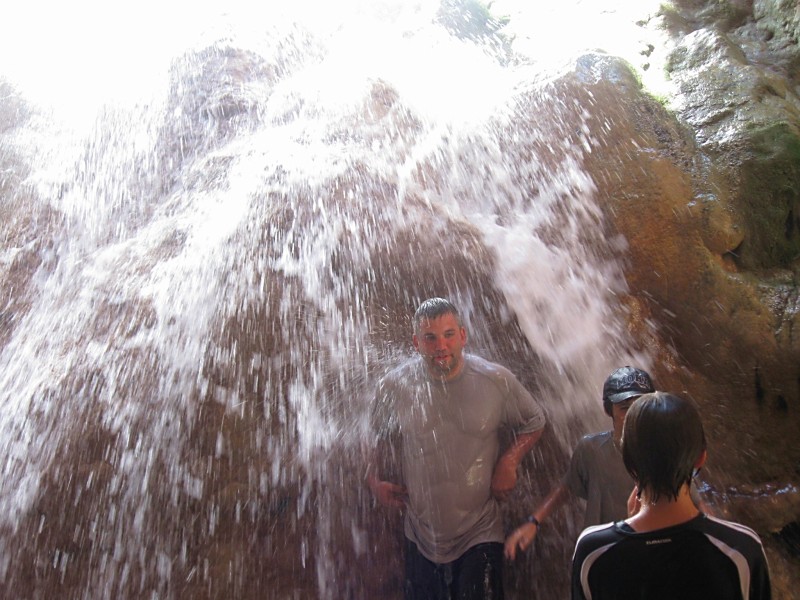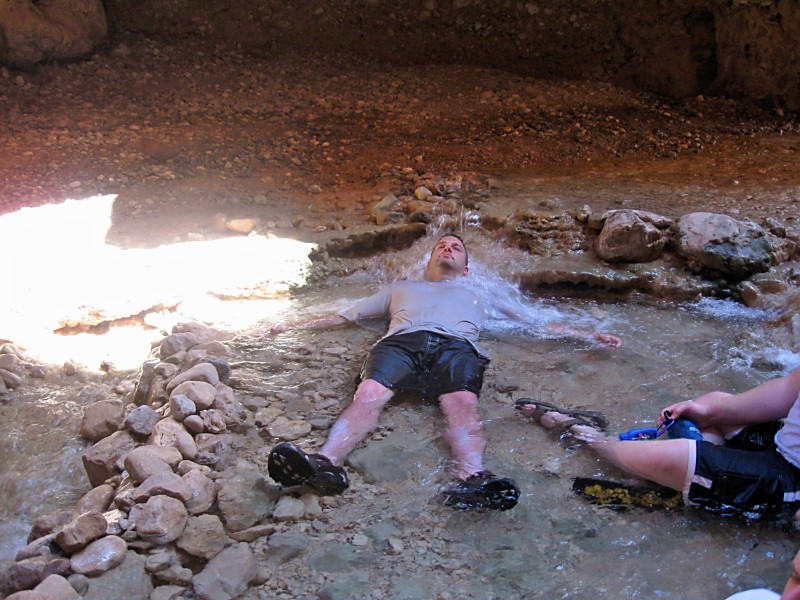 After everyone had freshened up and powdered their noses, we jumped back in the rafts for some more rapids before stopping at our second nights location.  We decided to let a different group take the beach front property as we set up camp along a small stream that was heading back from thew river…..or maybe it was towards the river.  I built a little dam next to my cot so that I could relax in a nice rock bath tub.  While I was resting, one of the guides came along and noted that we were going to be sleeping in an old flash flood ravaged ditch which insured I would not be falling right asleep later.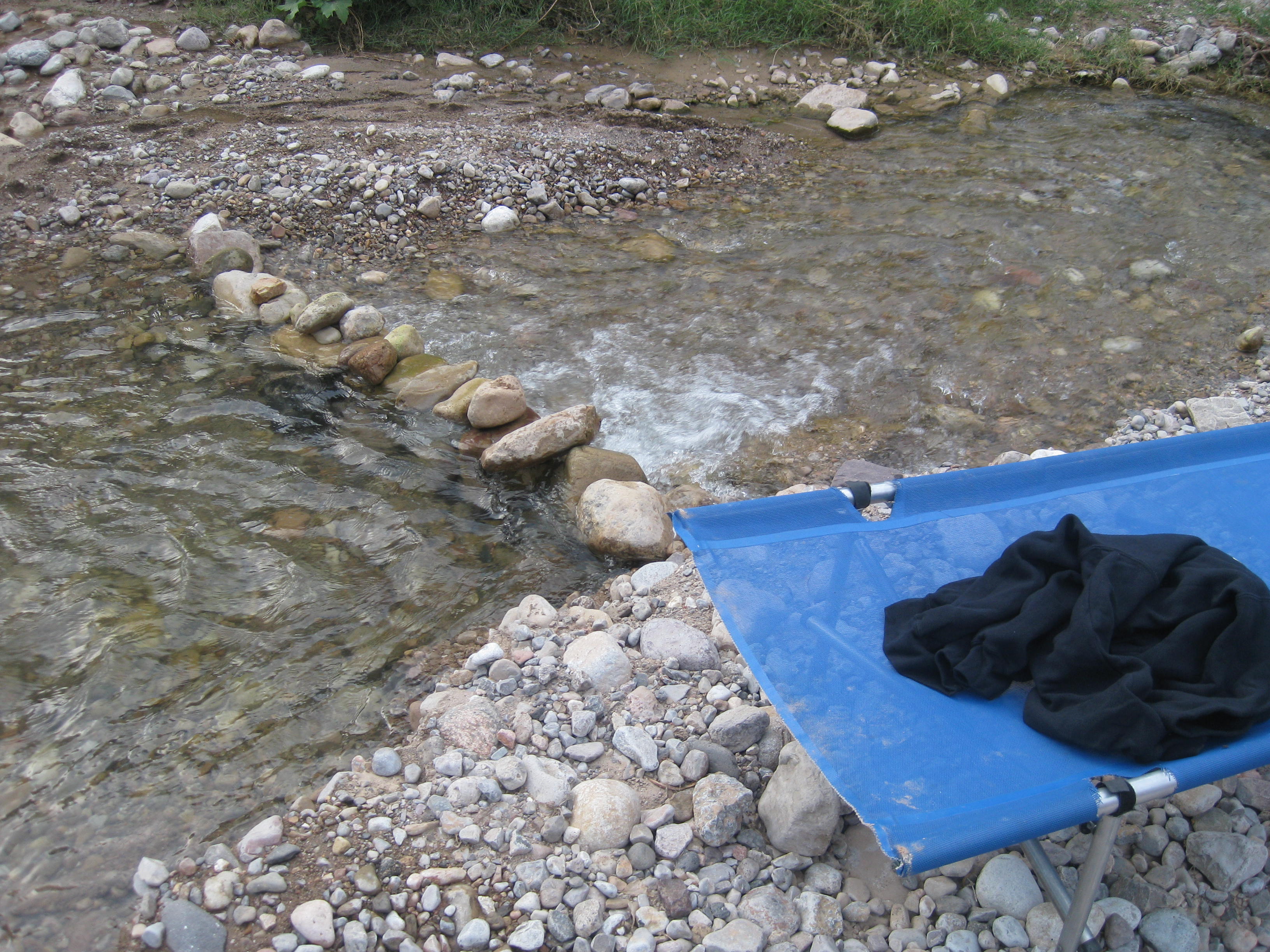 After my rock bath, it was time for dinner and the guides donned some tuxedos since it was our last night and grilled up some delicious steak.  It was kind of a surreal moment, sitting in the middle of the grand canyon, being served steak dinners by a bunch of guys in tuxedos.  I helped myself to two steaks just to make sure I wasn't dreaming and after dinner we sat around for a bit before we all headed to our cots to collapse.