I woke up to the sweet music of my self made rock bath and after a quick dip I headed over to camp for some much needed cowboy coffee.  We all enjoyed our last meal of the rafting trip before packing up and crawling into the rafts for the morning trip to our buses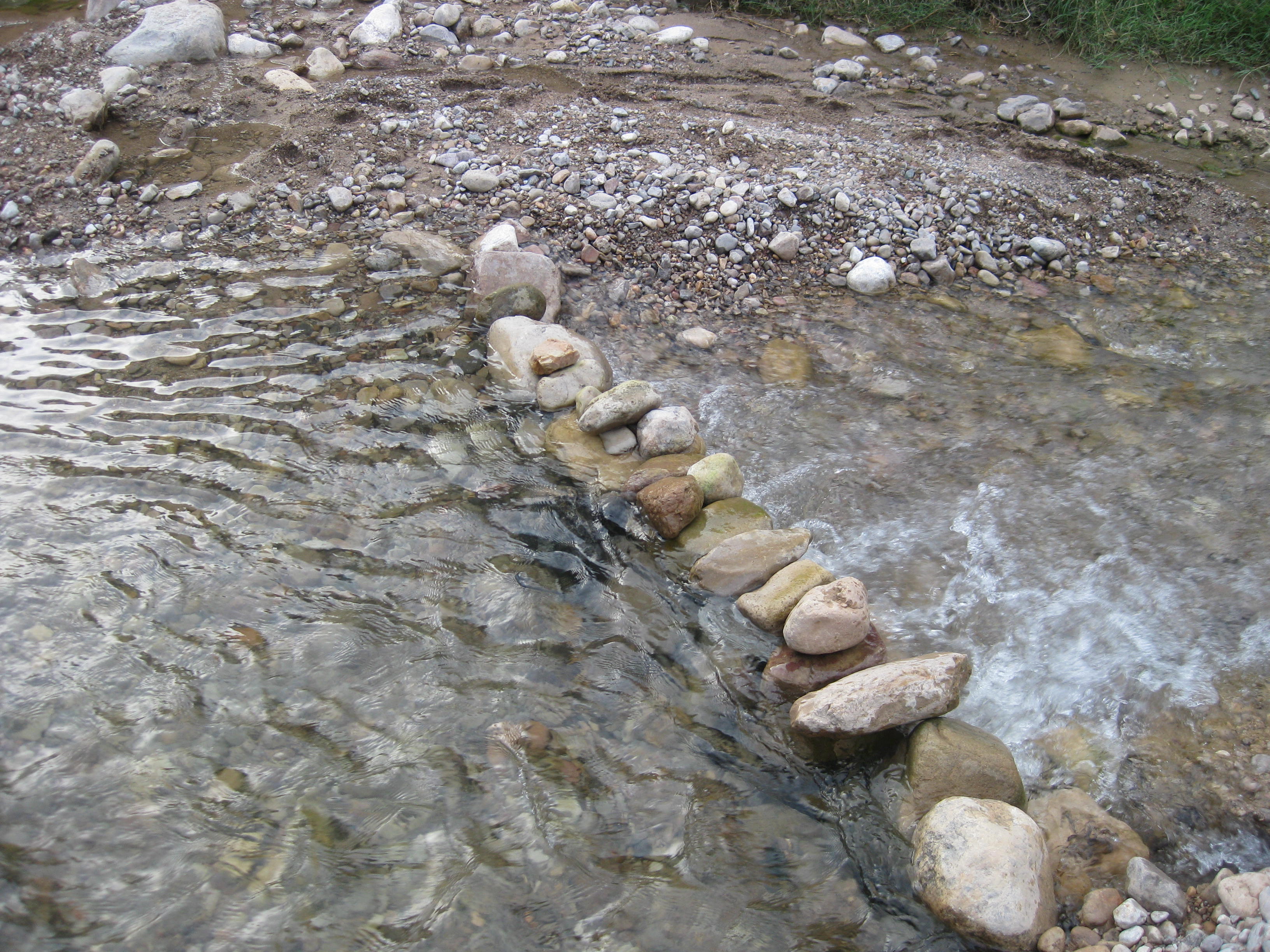 .
There weren't supposed to be any rapids left so we whipped out our cameras for some prime picture taking oppotunities.  We took one group photo so that we could play wheres waldo later before hitting the home stretch as the canyons slowing started fading with our energy.  We were meeting a couple of speed boats that were going to take us the rest of the way to where we were meeting the buses.  I lost myself to the nice roar of the wind blowing in my face as we motored down the river and eventually beached like whales at our "bus stop"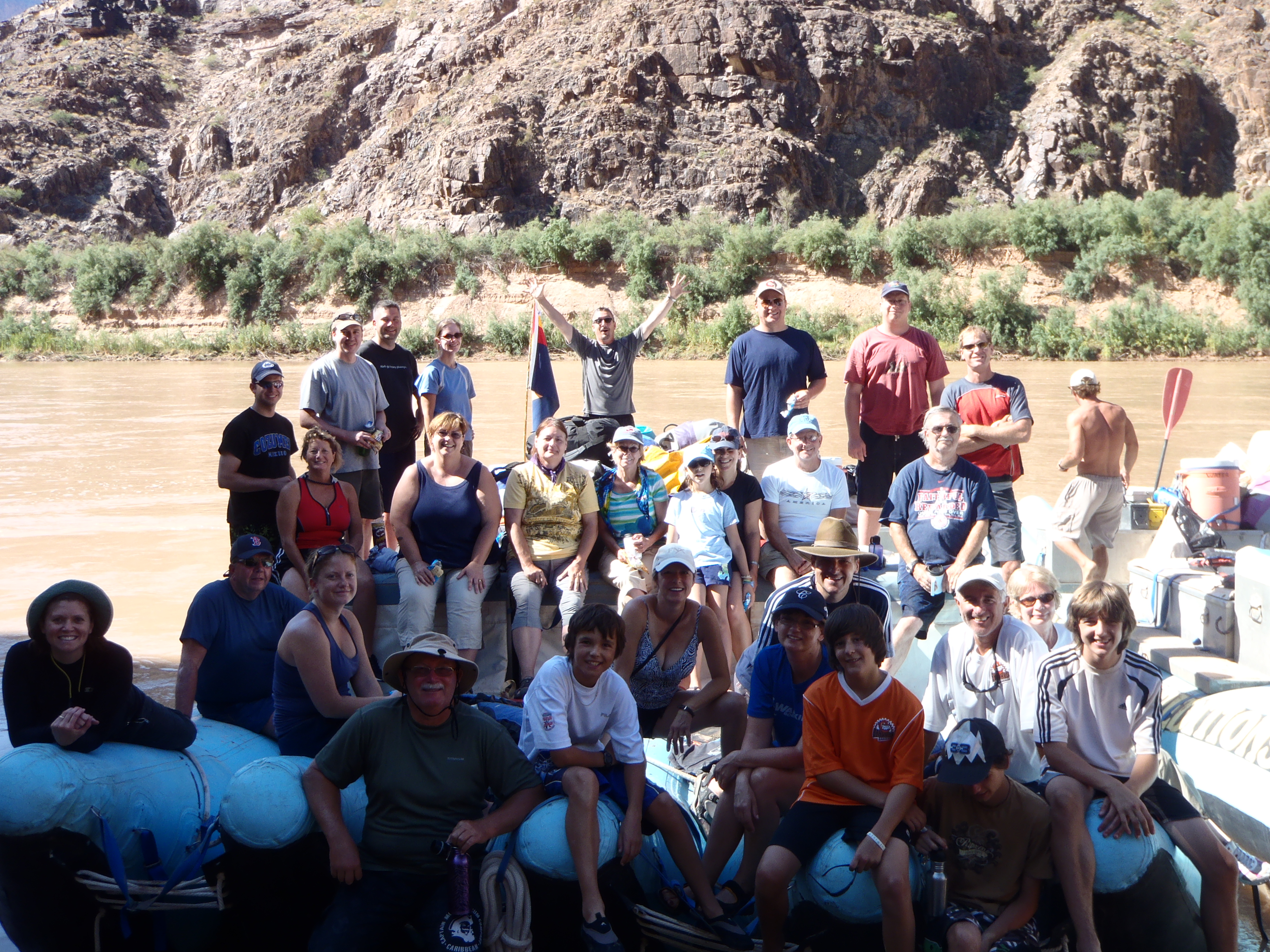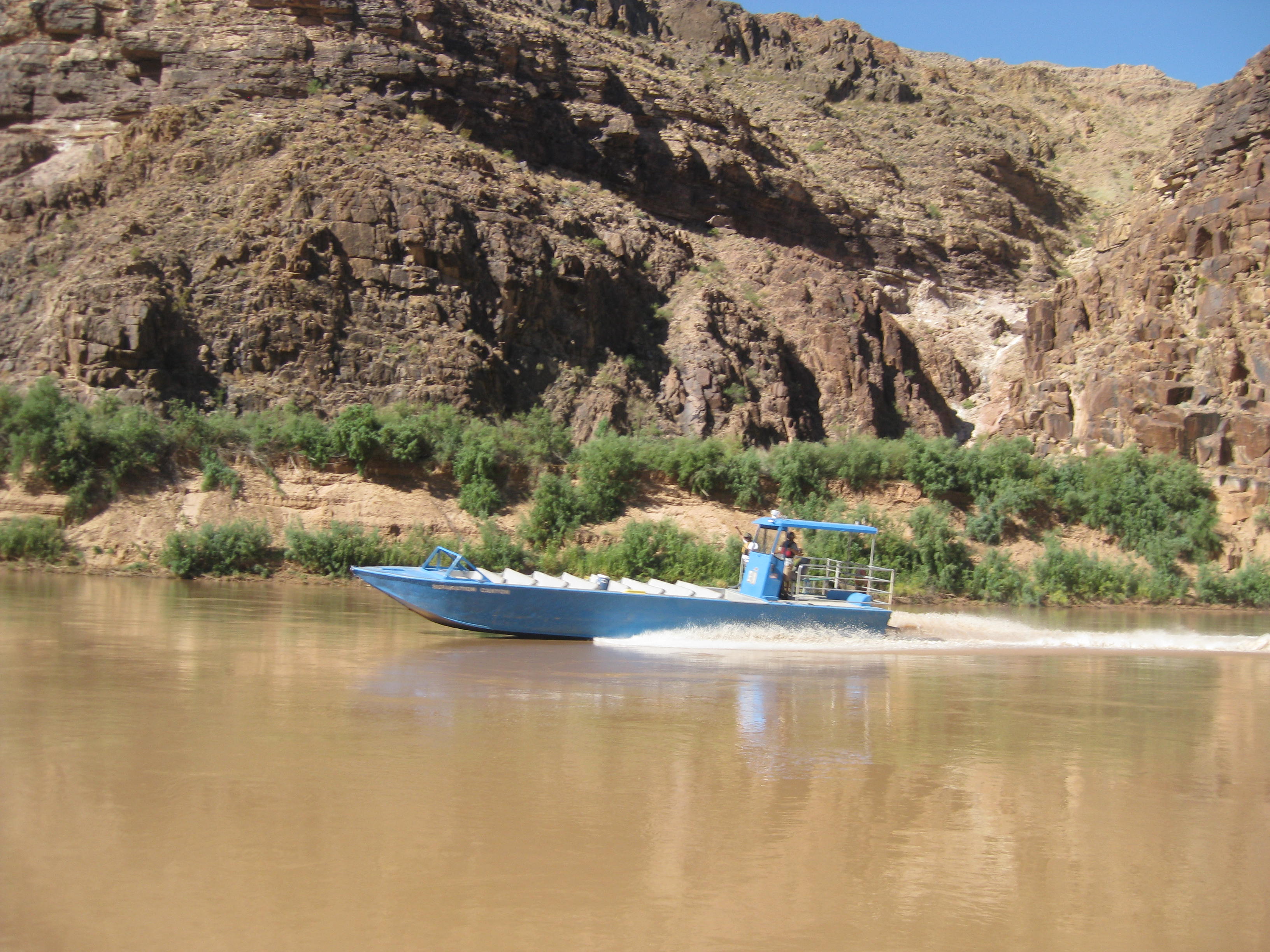 After some grueling work unloading the boats, we all hopped into the buses for the ride back to Vegas which happened to take us over the Hoover Dam.  After rolling the dice with the roaring rapids of the Colorado River, we were well prepared for our return to Vegas for some actual dice rolling….or slot pulling…..or doubling down.  Before losing some money though, we walked around a bit to see some of the night life and grab some nice dinner in a fancy restaurant which was a nice change from eating off plates with sand on them.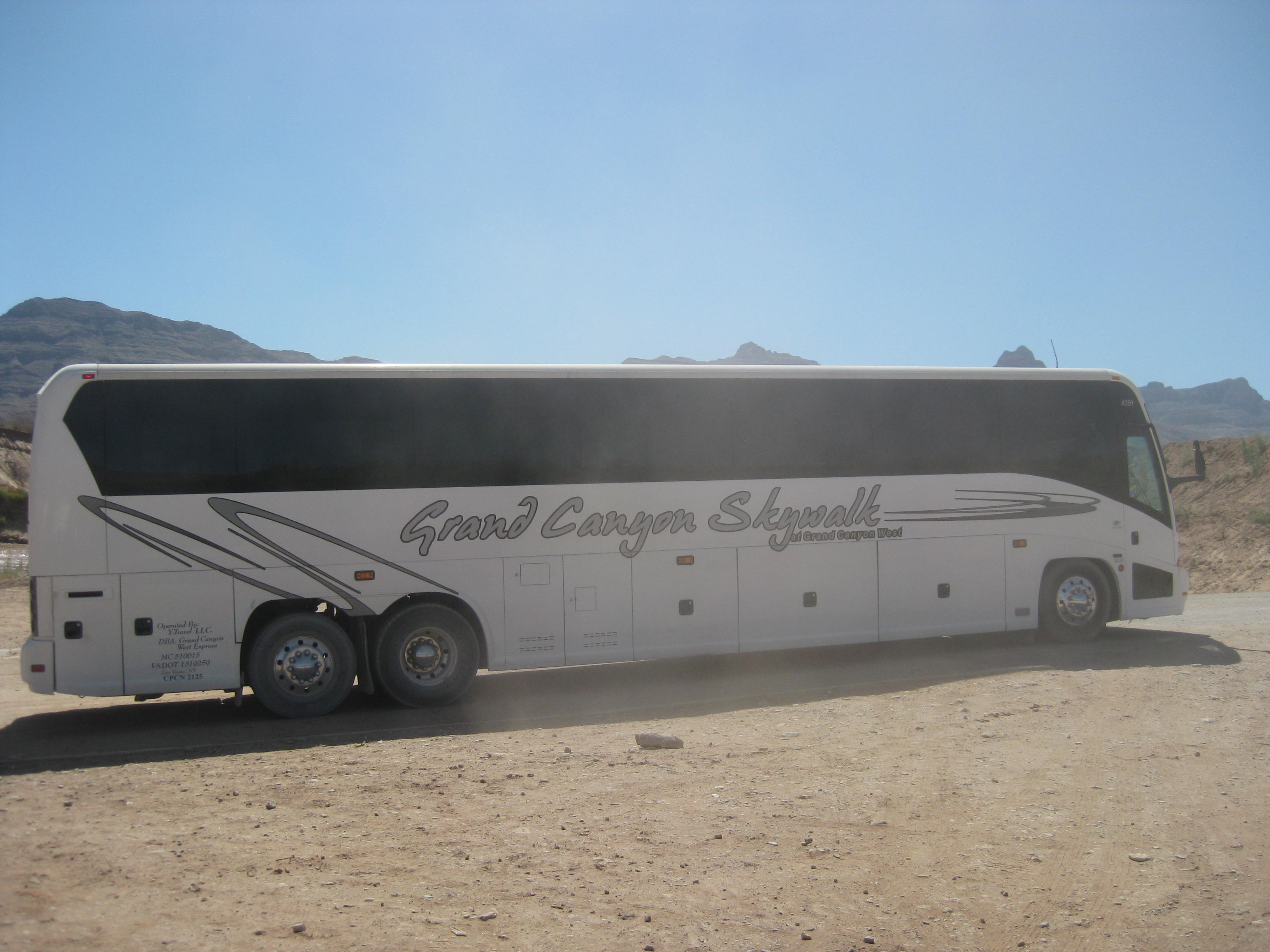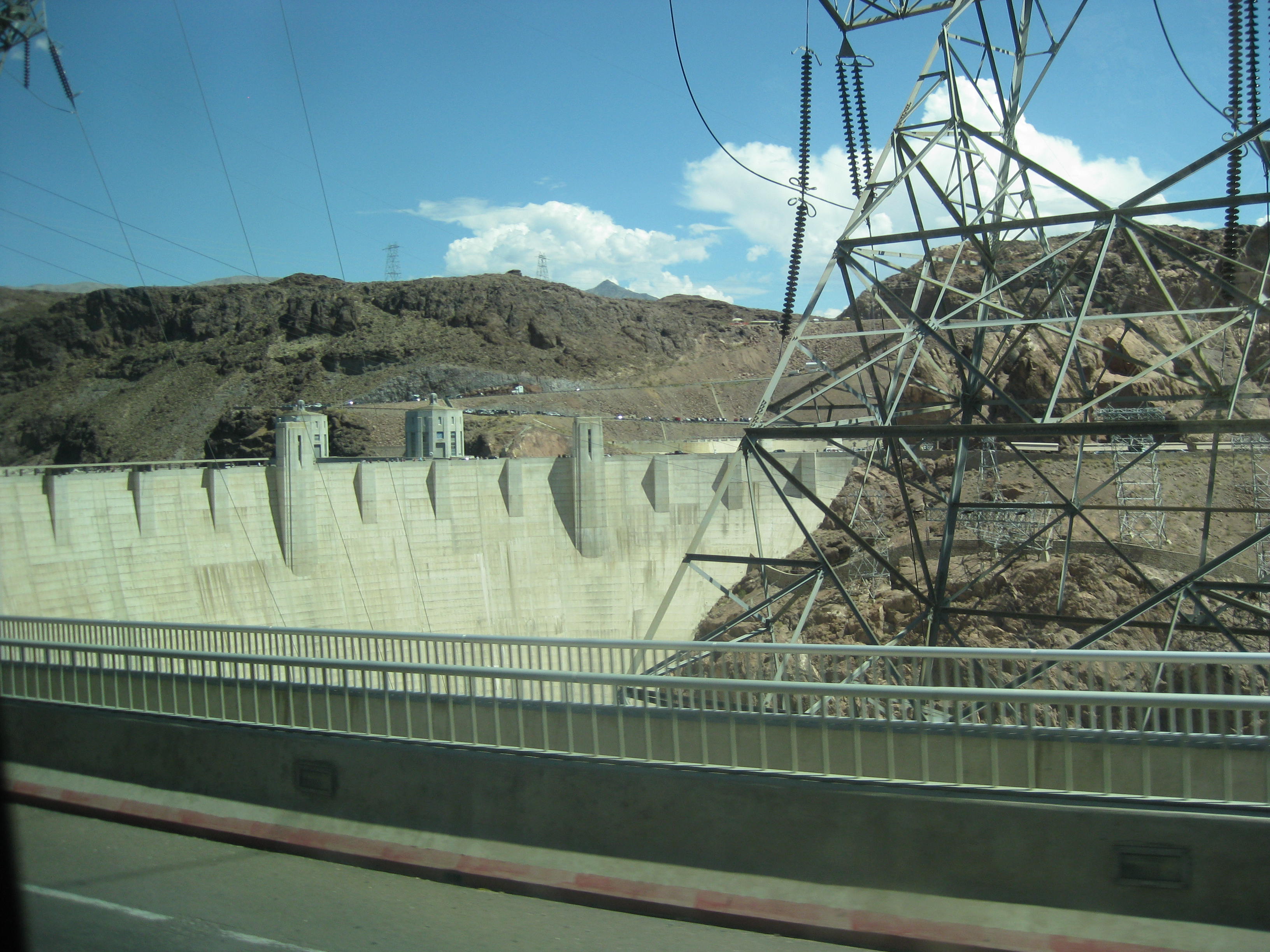 After a little blackjack, it was time to crash into our beds which made us all feel like royalty after sleeping on cots for the few nights.