We met up for some breakfast in the morning before heading out on our epic hike up Angels Landing.  We hit the trail with a passion but two members of our group quickly left us in the dust.  We labored on for a bit until we were ambushed by a deer looking for a good time.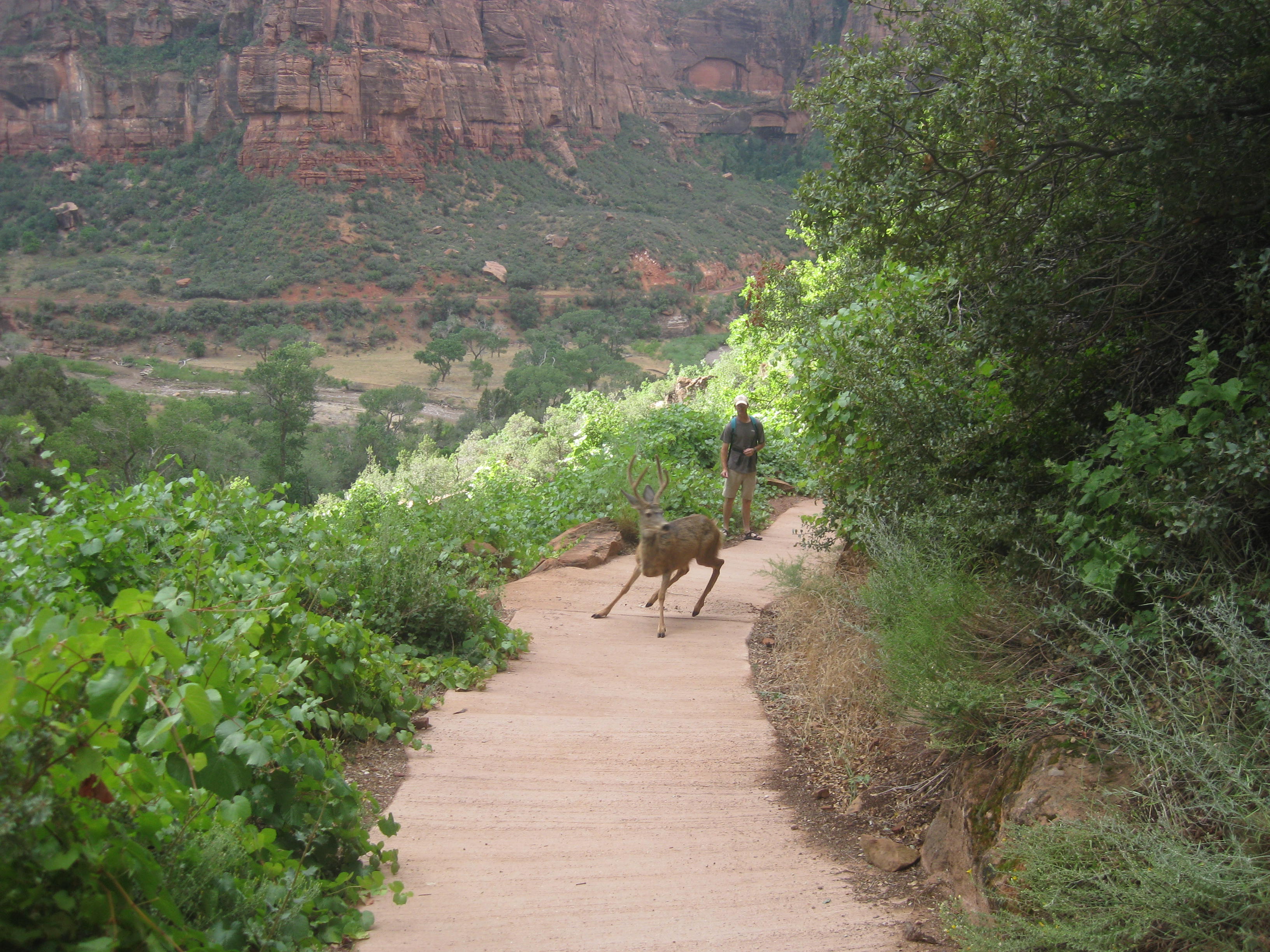 After escaping from the deer's clutches, we started to ramp up our hiking as we soon hit some switch backs that offered to get us dizzy while we hiked.  Before long we leveled out and started our approach to the lower landing where people are known to torture themselves on whether to go on.  I had already decided over my bacon and eggs that this is where I would be stopping.  Only one member of our group braved the ascent to Angels Landing and we were relieved to see him come back with his sanity still intact.
We decided to continue on to another part of the mountain which also had some breath taking views.  So I hear anyways since I ended up curled up in the fetal position on top of the nameless summit.  The Angels Landing stories must have gotten to this world class hiker because I felt like I was going to get blown off the mountain at any second…..which was strange because there was absolutely no wind.
After these height defying feats, we headed back down and decided to take a shuttle ride out to the narrows which some of us could relate to with our minds.  Nobody had warned me that hiking in rivers was part of the allure of Zion, so I did not make it far into the narrows with my shoes and socks but rumor has it that the sites were pleasing to the eyes.
Once we were done with all these escapades, everyone was ready to feast so we headed off to our dinner reservations back at the lodge before calling it a night.