Some of us slept in a little while the others went for a hike on one of the higher peaks in Zion.  I am proud to say I was one of the former and made sure I got a healthy amount of sleep.  When I finally did awake, I moseyed on over to the lodge for a nice warm breakfast before we headed out to see some of the lower elevation attractions that the park has to offer.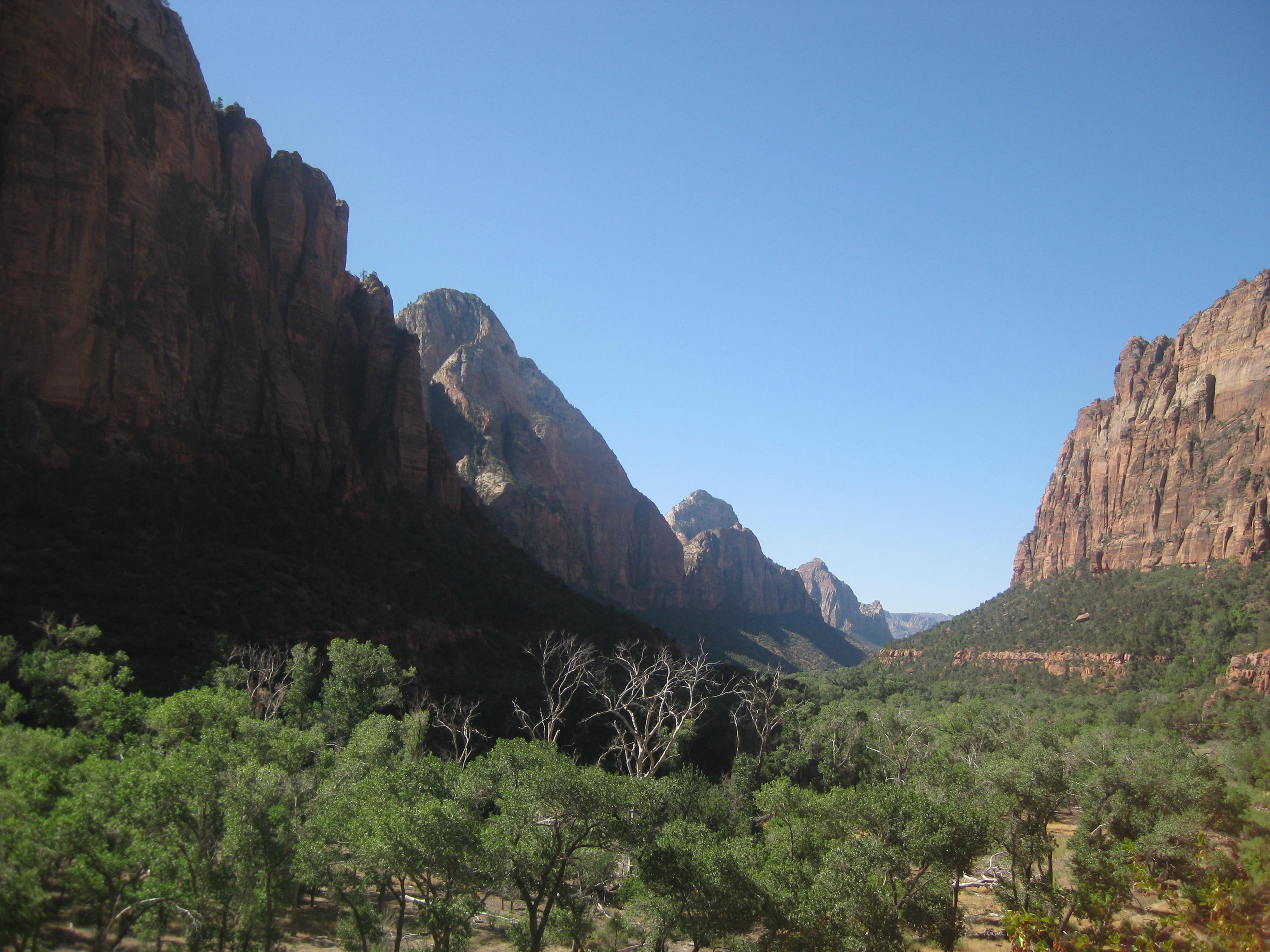 Our first stop was a short hiking loop that took us to The Grotto and The Emerald Pools.  With names like that, I felt like was walking into an Indiana Jones movie but thankfully no one took any shots at us and we did not come across any snakes.  There were plenty of cool sites to see though while we hiked the loop.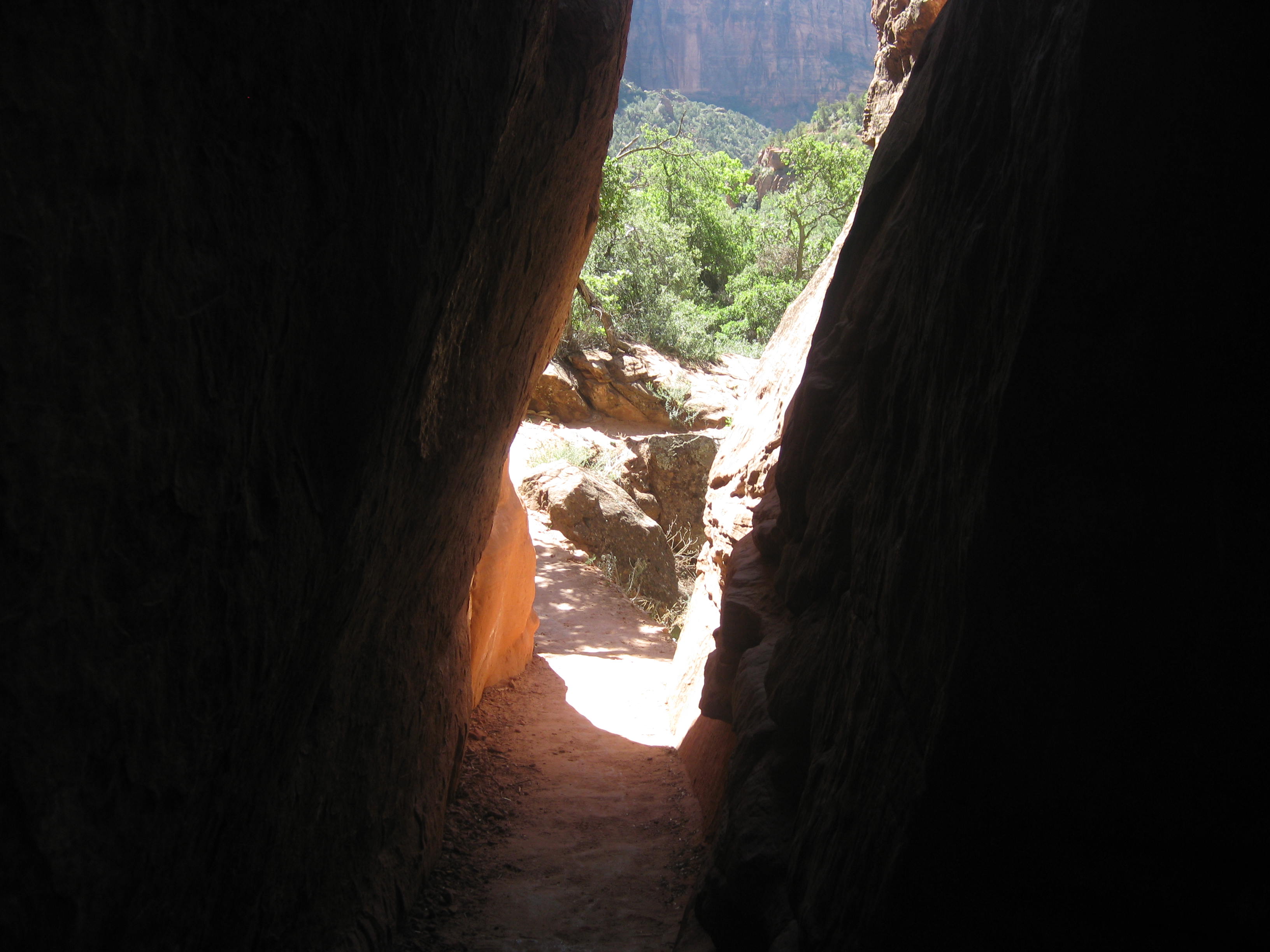 The next stop on our morning tour was The Weeping Rock.  We arrived at the rock and quickly realized it was in a sad state.  I mentioned to some fellow tourists that real rocks aren't afraid to cry but was only met with looks of disgust.  After watching the weeping for a bit, we moved on to our next stop….Big Bend.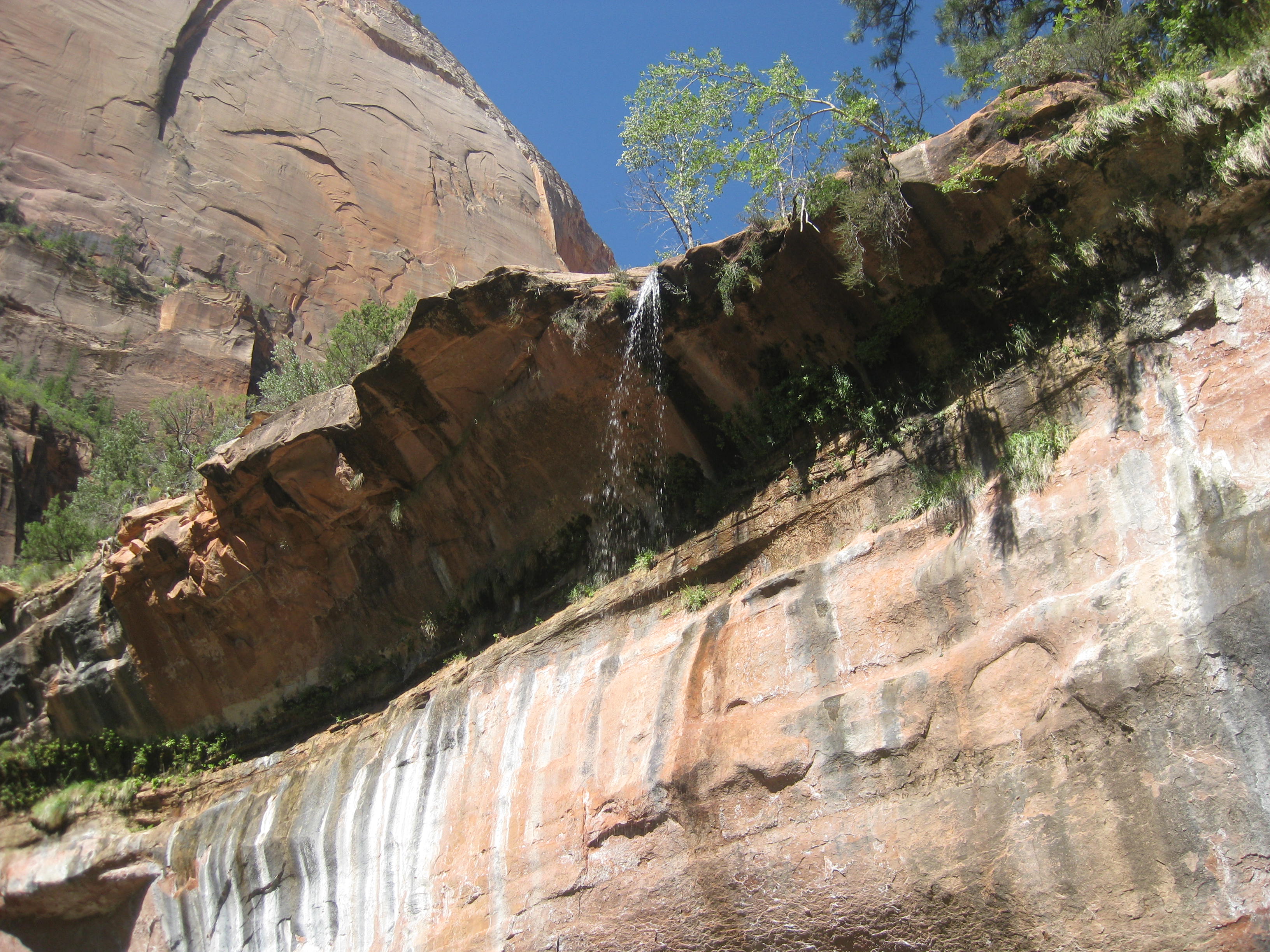 I was expecting to see a huge clock when I got out but the name of this stop is really named after a curve in the road.  It offered some great views of the throne though and we were able to actually see some brave souls attempting the rock climb.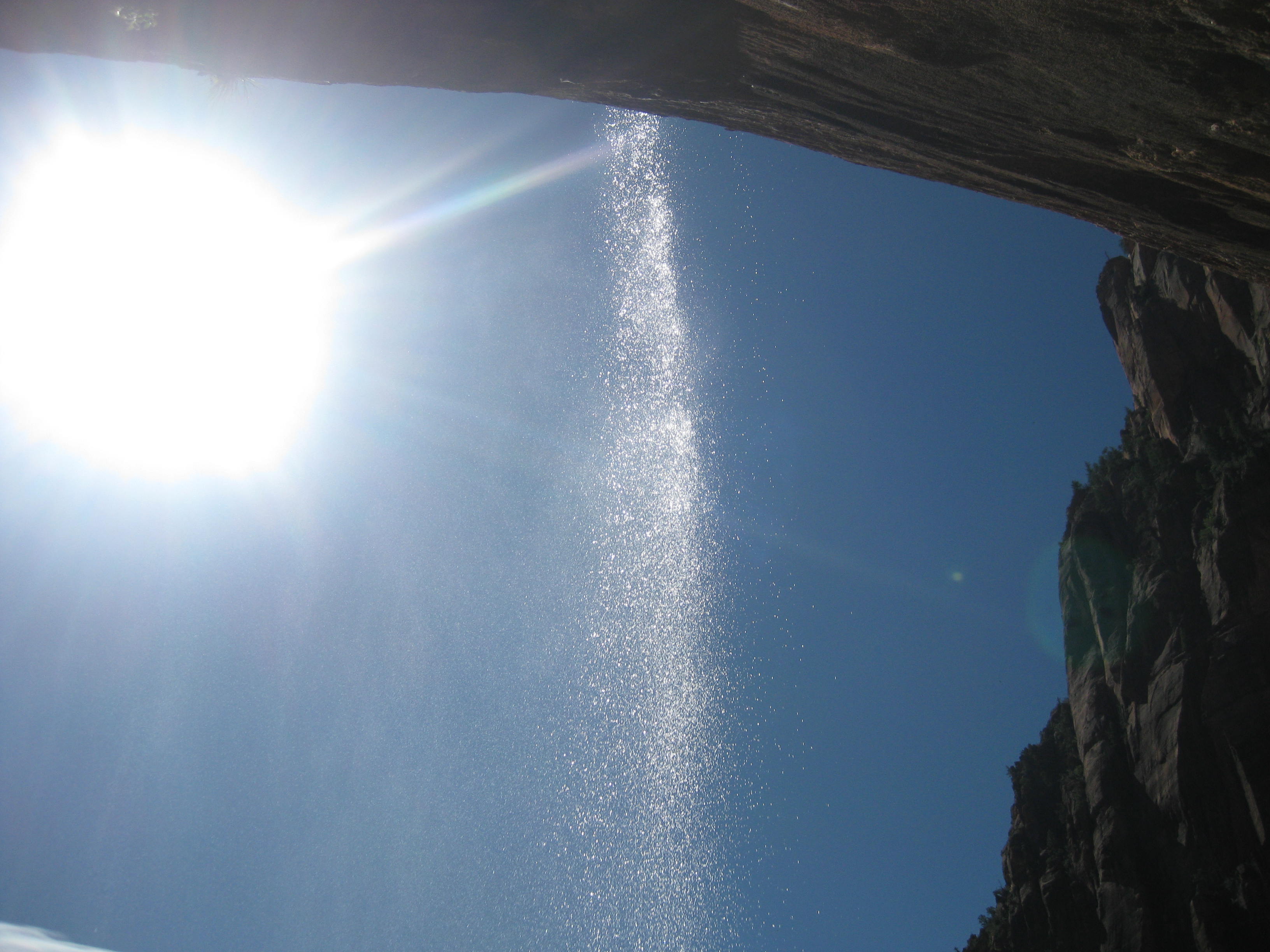 After all this site seeing, we headed back for some ice cream and lunch before checking out and driving back to Vegas for a little rest and re-gambling.