Made my bus in the morning with no problems and climbed aboard.  The Greyhound buses have outlets at each seat now which is nice and I quickly plugged in my Iphone and Ipad to soak up some of this power and settle in for the long uneventful ride.  We arrived in Chicago around 11:00am and I grabbed a cab to take me to my hotel.  The driver decided he wanted to increase his chances of a nice tip by chatting me up about all the fist fights he almost got into in the past week with other drivers but I wasn't falling for it.
I go to the hotel and was happy to find I could do an early check in with no problems.  I dropped off my bags and headed to the Magnificent Mile to grab some lunch…..had a nice table outside with a  view of the Hancock while I ate.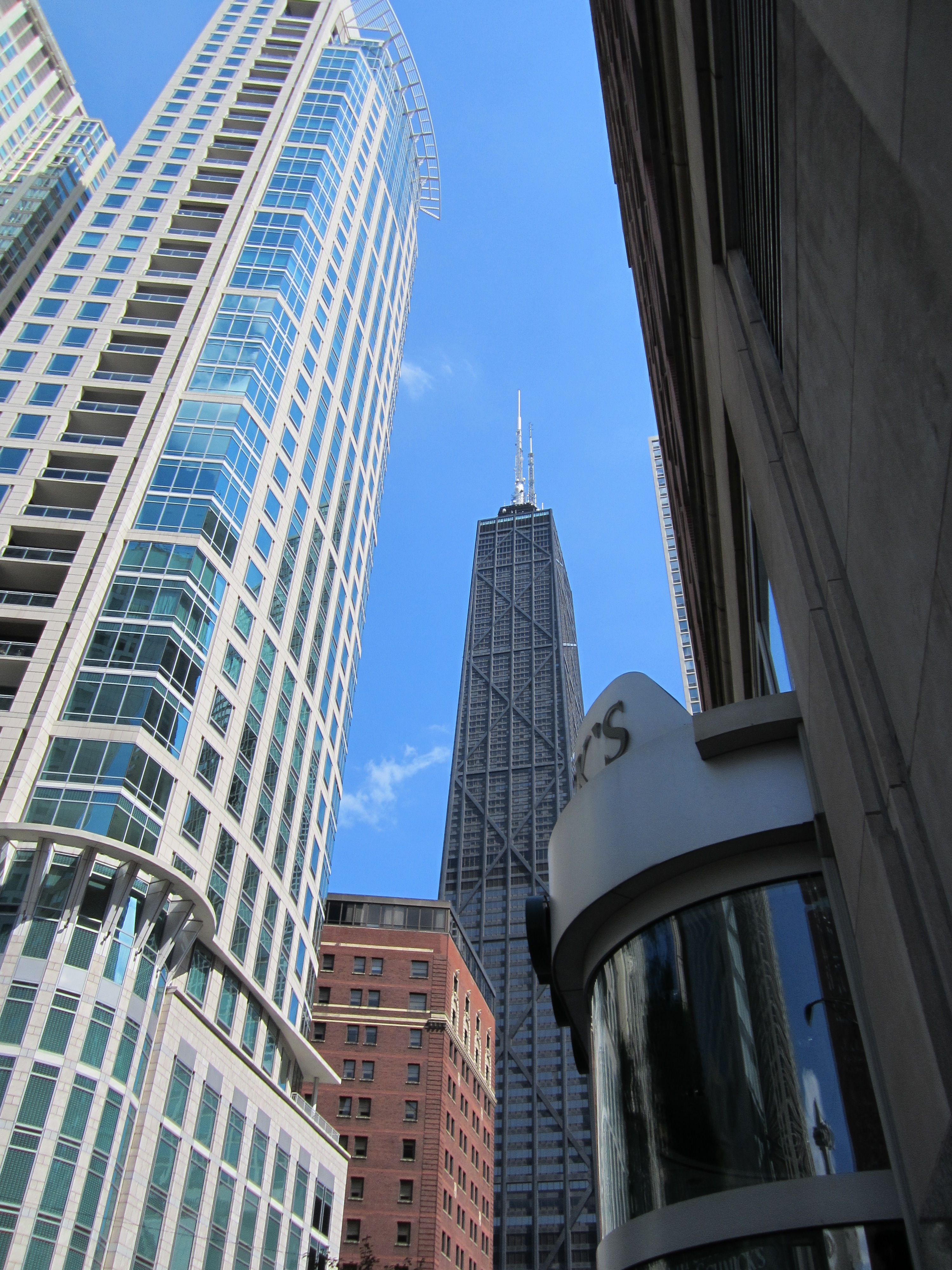 After lunch I headed down to Navy Pier to  grab a boat ride out to the lake and get some skyline viewing in.  After the boat ride I went for my annual walk around the lake front and checked out some things a little further south than I usually go like Buckingham Fountain and Millenium Park which had a nice contorted silver looking thing that seemed to be all the rage.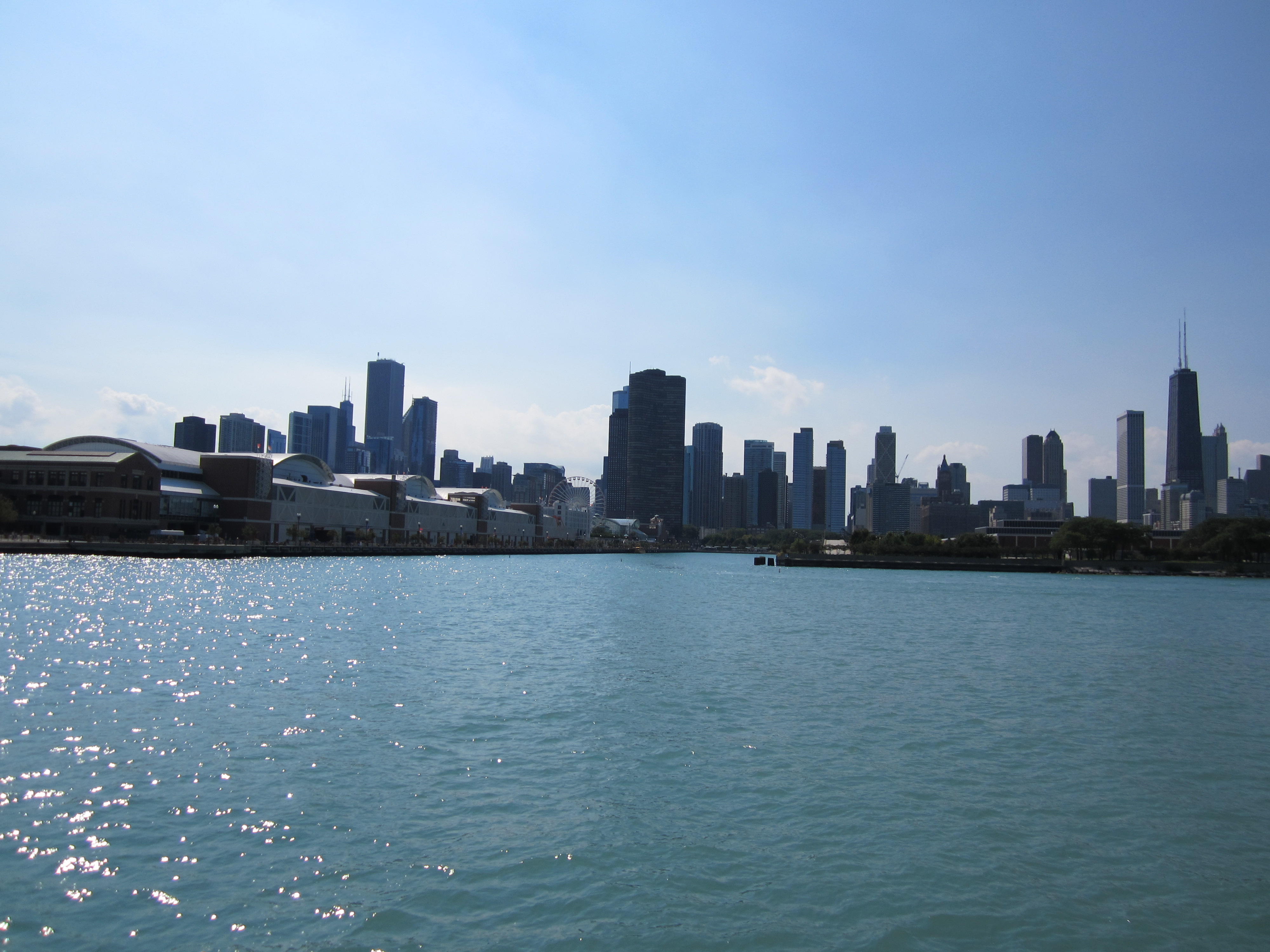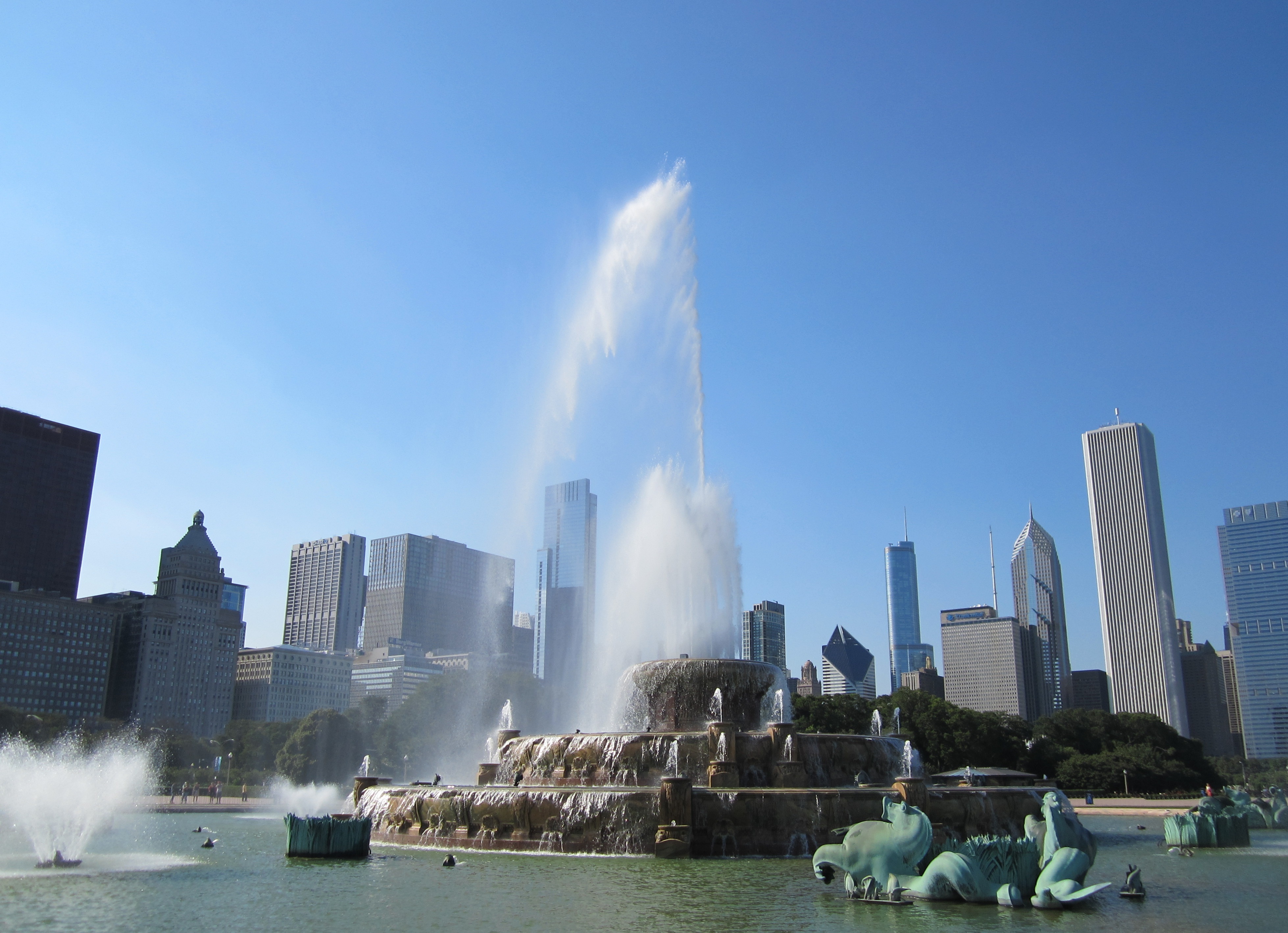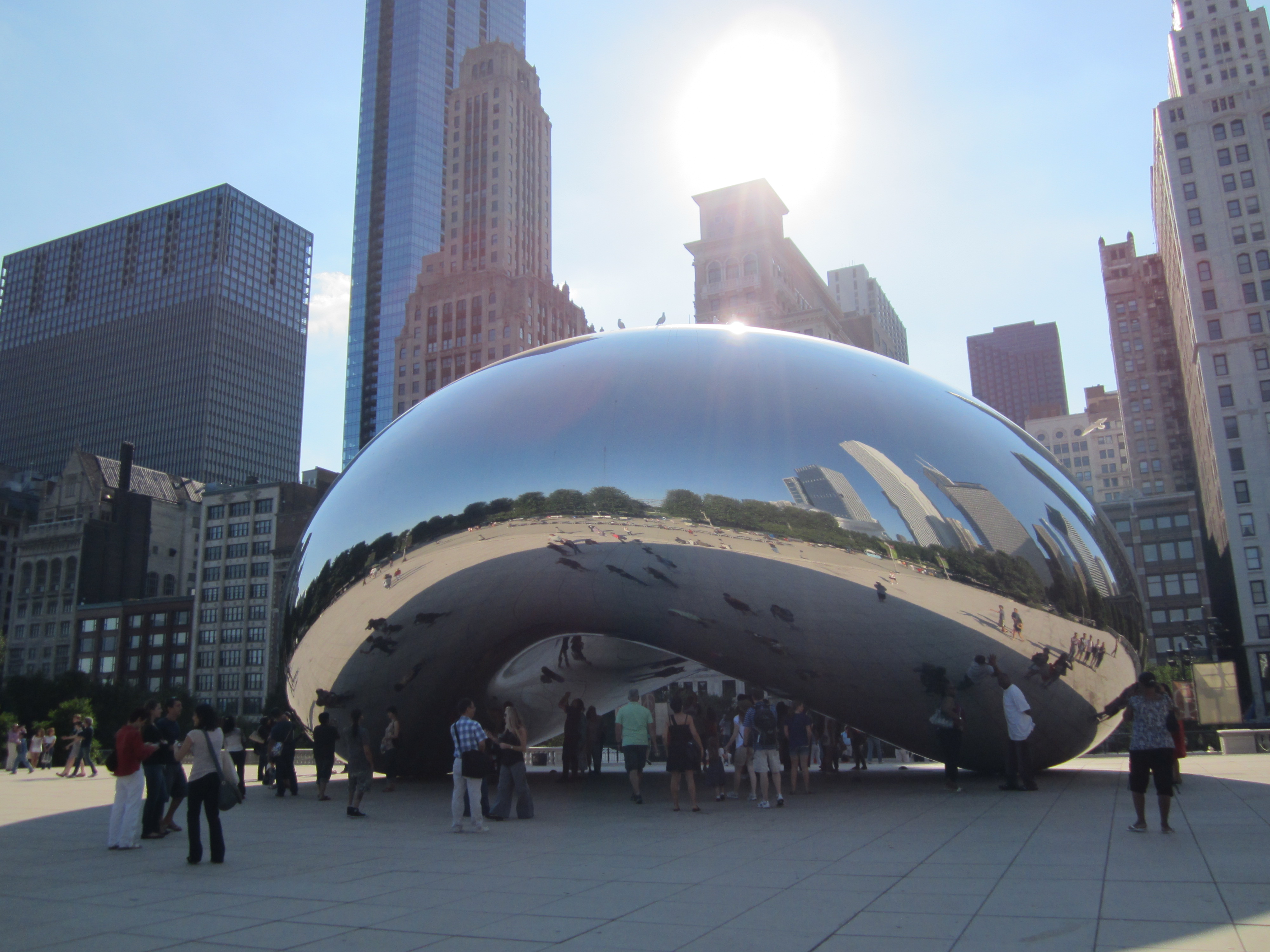 After I had spent a few hours walking and checking out the city, I decided to head back to my room to get freshened up before I headed back out on another boat for a night time cruise of the lake.  Along the way, I ran into Marylin Munroe who was dancing in the street but we did not exchange pleasantries as some have suggested.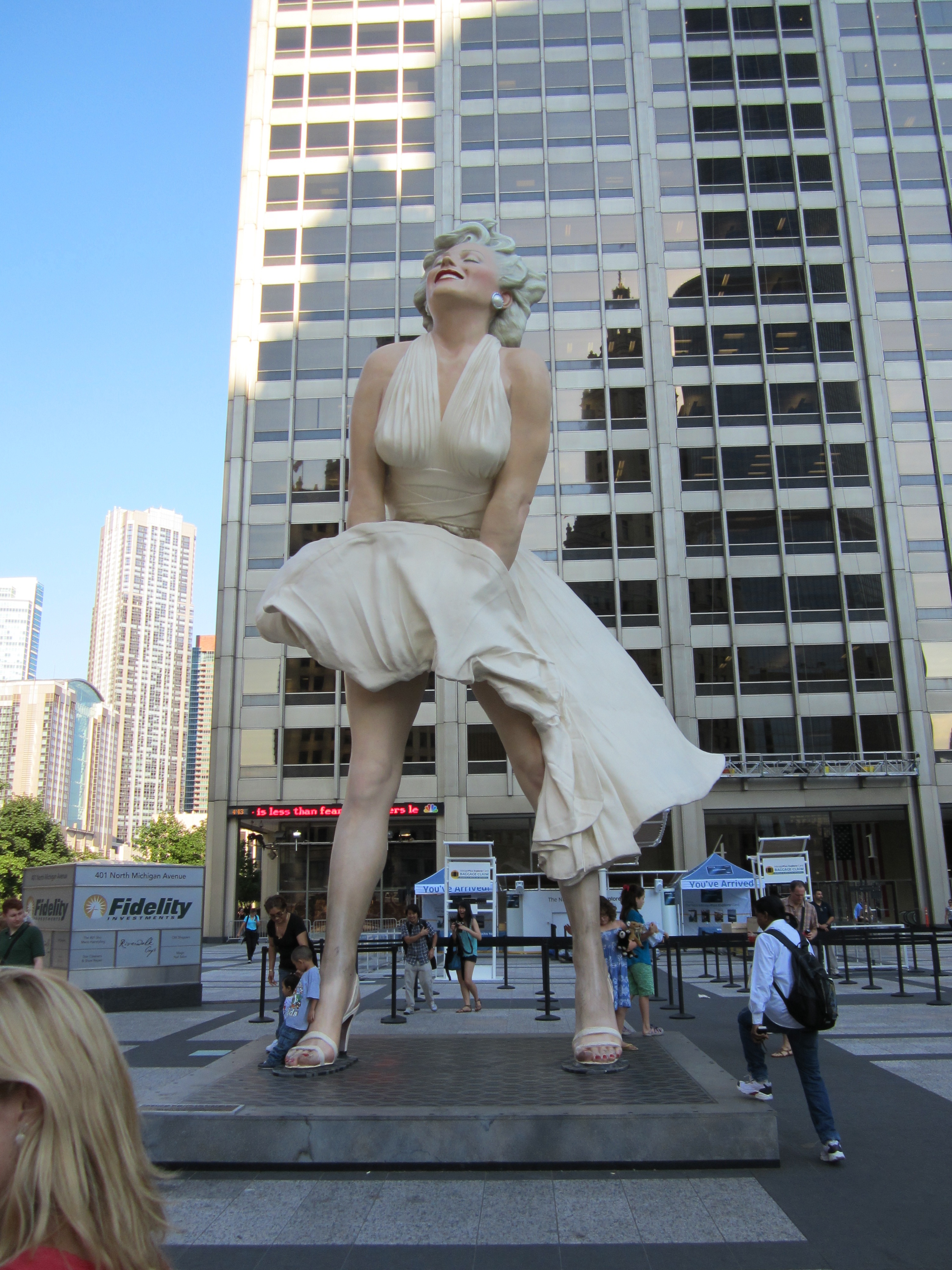 After a quick shower, I headed down to the river which is where the sunset cruise leaves from.  I  do this cruise every time I'm in Chicago and we have never left before dark, so i'm not sure why they call it a sunset cruise but its still nice to go out and see the night time skyline of the city. They  tack on the river cruise too which lets you get up close and personal with the buildings.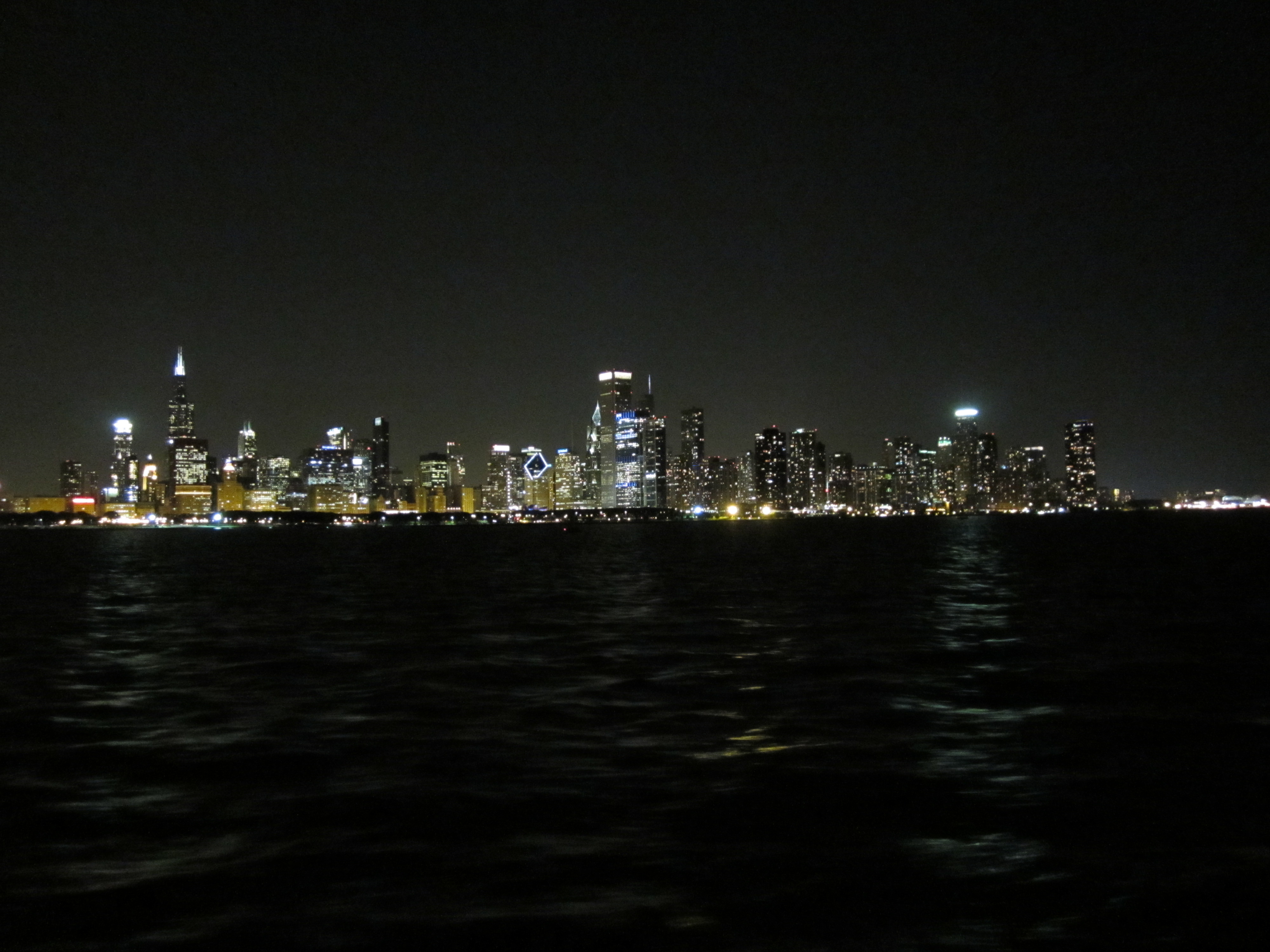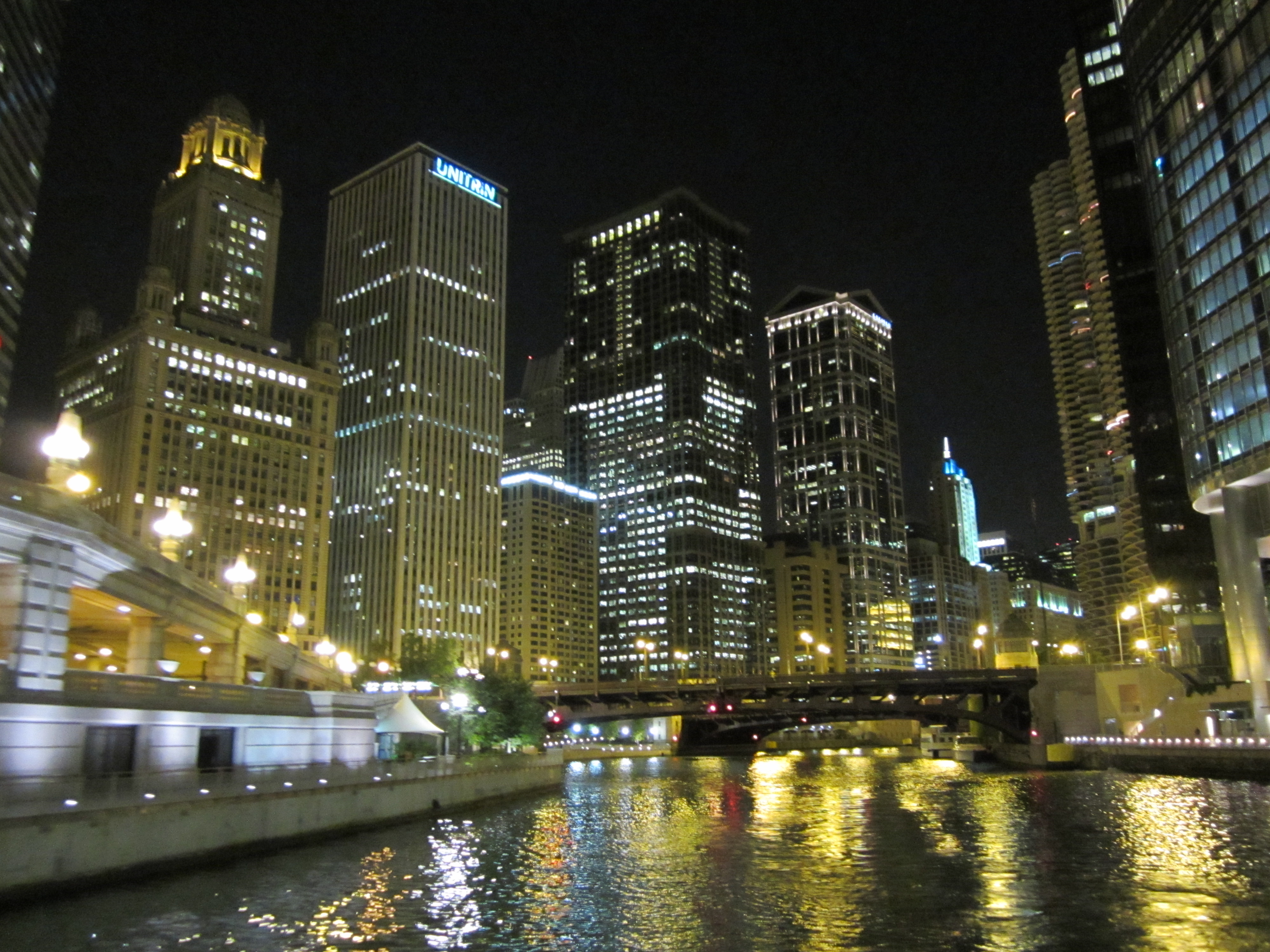 The cruise went off well with no one falling over board but I almost ruined this towards the end by throwing myself into the river.  The reason?  I received an email from Amtrak letting me know my train  to Denver in the morning had been cancelled due to flooding on the tracks.  So now all three of the trains that were supposed to get me to Denver had been cancelled and it was back to a Greyhound bus in the morning.
I went out for a quick dinner at a steakhouse where the cokes mysteriously show up with rum in them unless you have the bartender make them herself which I had to do.  After i ate my 40$ steak that was as tough as steel, I headed back to my room to pack and get myself ready for another long bus ride.