I arrived in Denver around 8am and caught a cab from the Greyhound station to the Amtrak one, because I had arranged for a  shuttle to pick me up and bring me to the airport where I was meeting my fellow traveling companions.  Big mistake……I had asked for a 9:45am pickup and they do tell you to make sure your ready to go at least 15 minutes before so you don't keep fellow passengers waiting.  So I went outside at 9:33am to wait only to find a I had two voice messages.  One at 9:20 stating the driver would be there in 5 minutes and another at 9:25 saying he was there.  Instead of coming inside the station to see if I was there he had decided to leave.  I played a game of cat and mouse with the dispatcher for about 45 minutes……I would call and be told the driver was 5 minutes away, wait 10 minutes and call back…..rinse and repeat. I finally just told them to give me a refund and negotiated with a cab driver to take me out to the airport for a decent price.
We picked up our home base for the next few weeks, a Mitsubishi Gallant, and headed onto the road for the trip to Keystone.  Everyone was a little hungry so we stopped for lunch in Cheyenne at a restaurant that seemed to have a mission statement of filling every single open space on the wall with some sort of flair.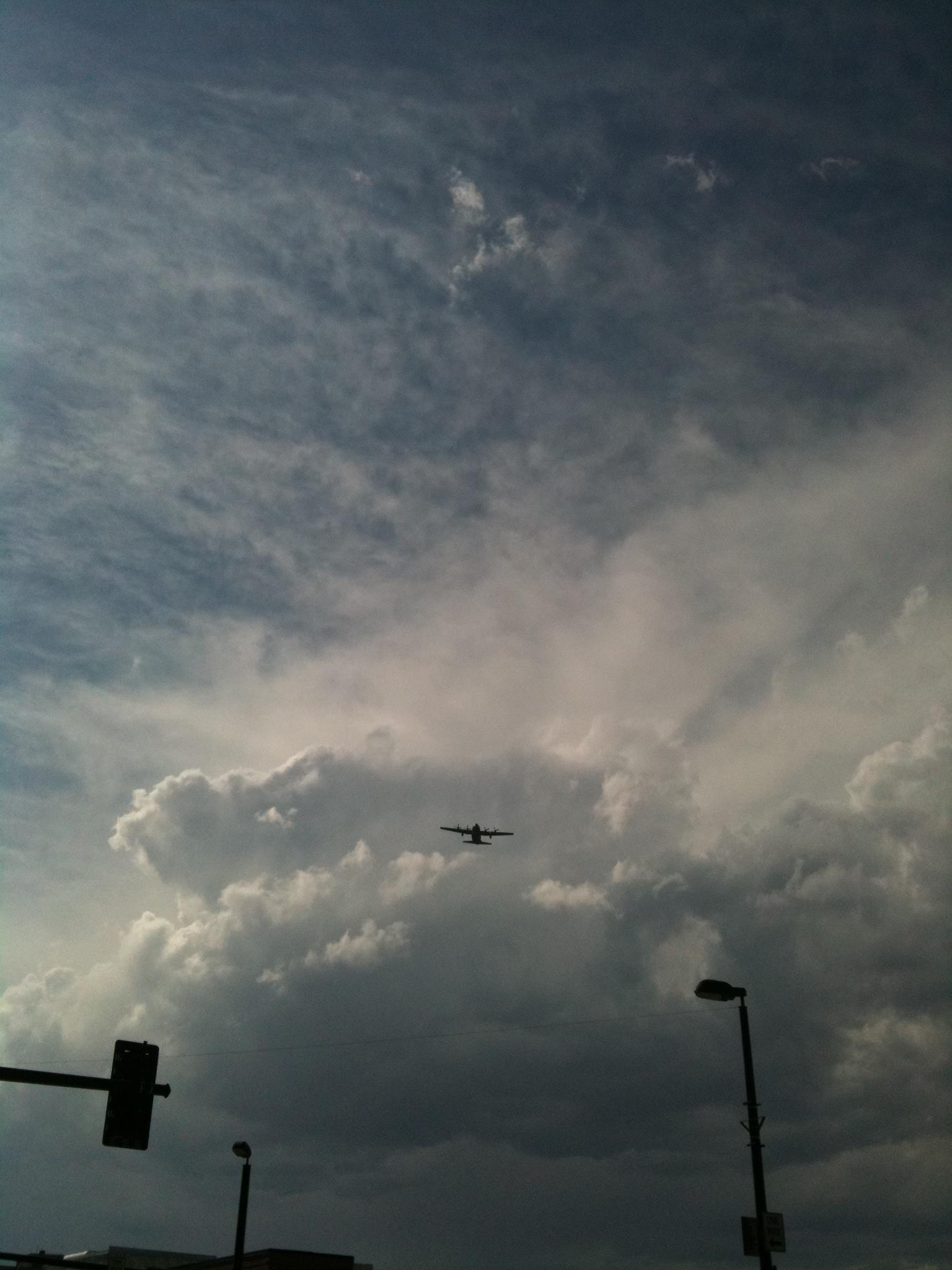 After lunch we got back on the road and really settled down for some serious driving as we made our way northeast towards Keystone.  We passed through some nice prairie land   in the beginning of the trip that was very stimulating and enlightening as you can clearly see.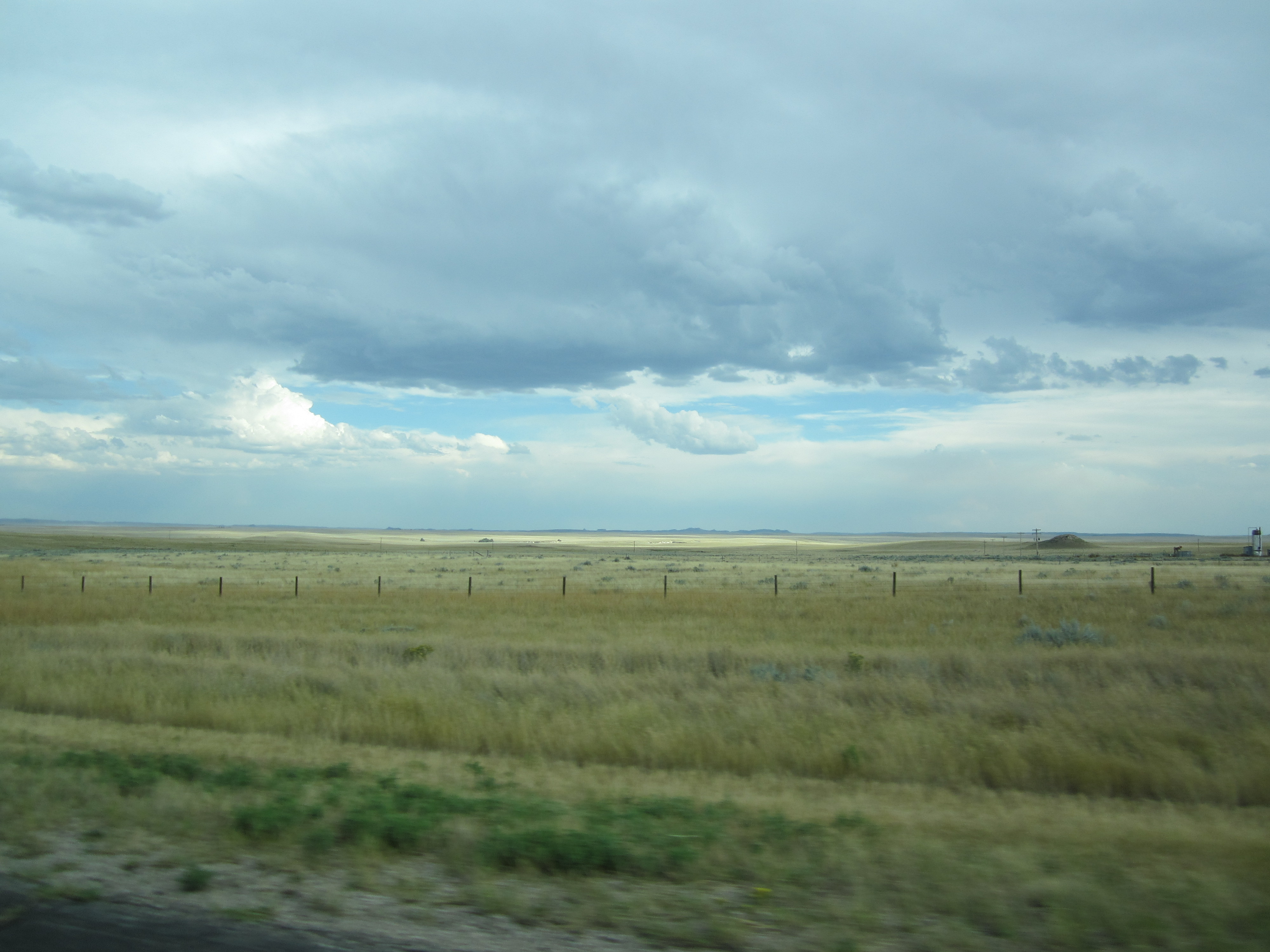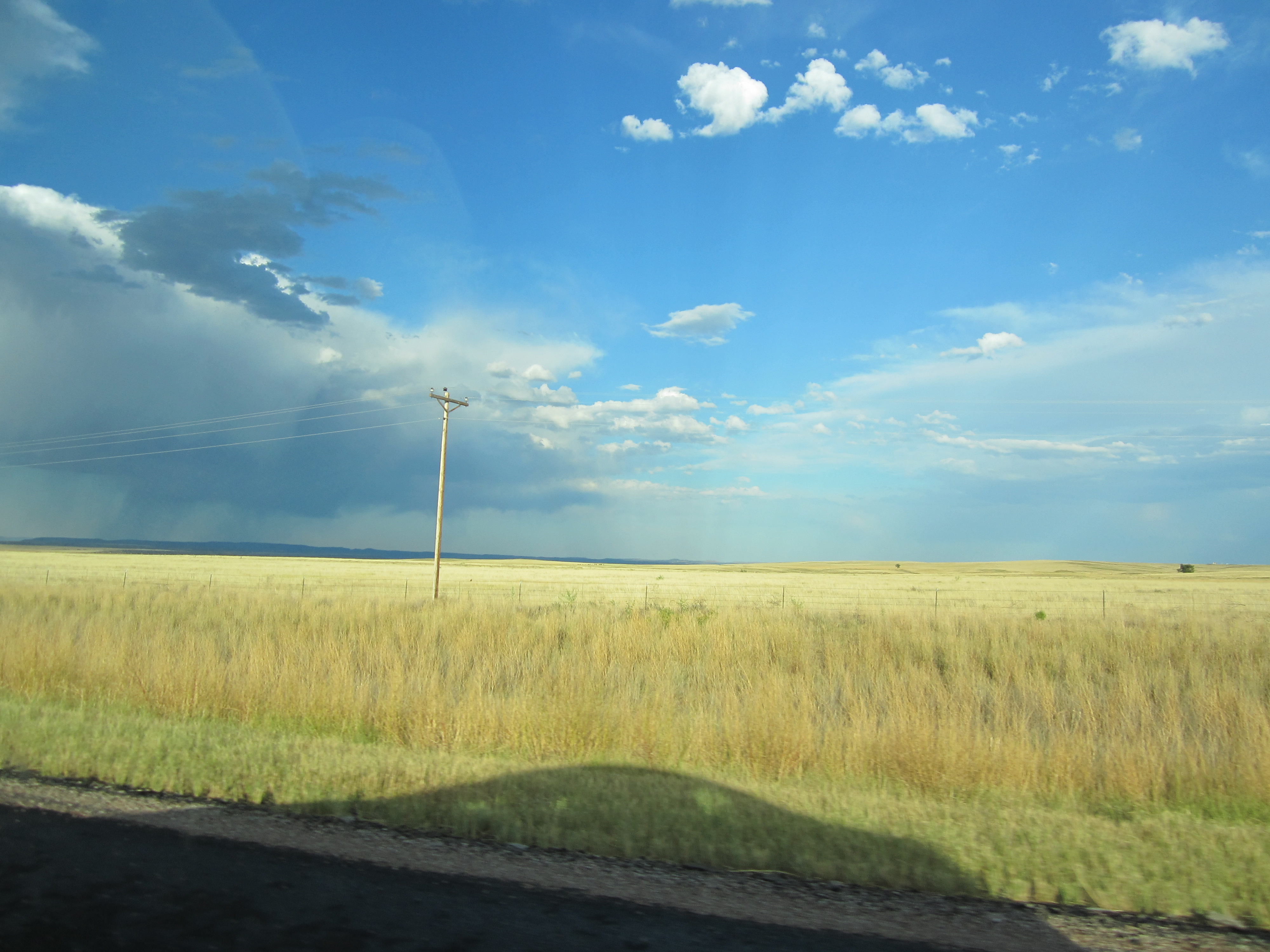 As we started getting closer to Keystone we entered forest land and were surprised to see a lot of dead and dieing trees everywhere.  My first thought was that the Yellowstone volcano 500 miles away must somehow be responsible but the quick ridicule I received at this idea suggested I might be mistaken. We later found out we were seeing the Asian Tree Beetle that is on the rampage everywhere and is not a fan of trees.   We also got our first glimpse of what would be many wild life sightings as a family of deer decided to play chicken with our car(they won).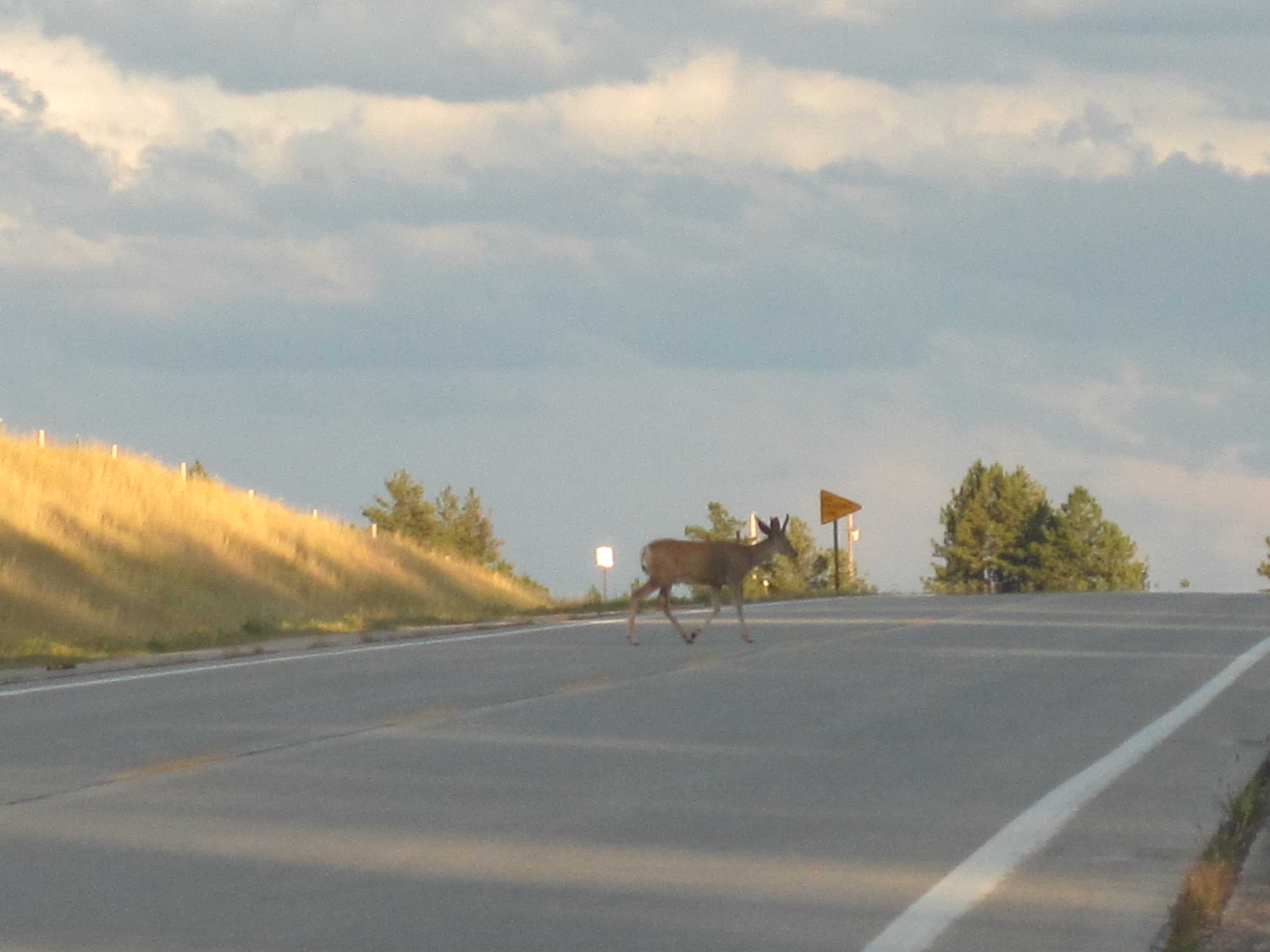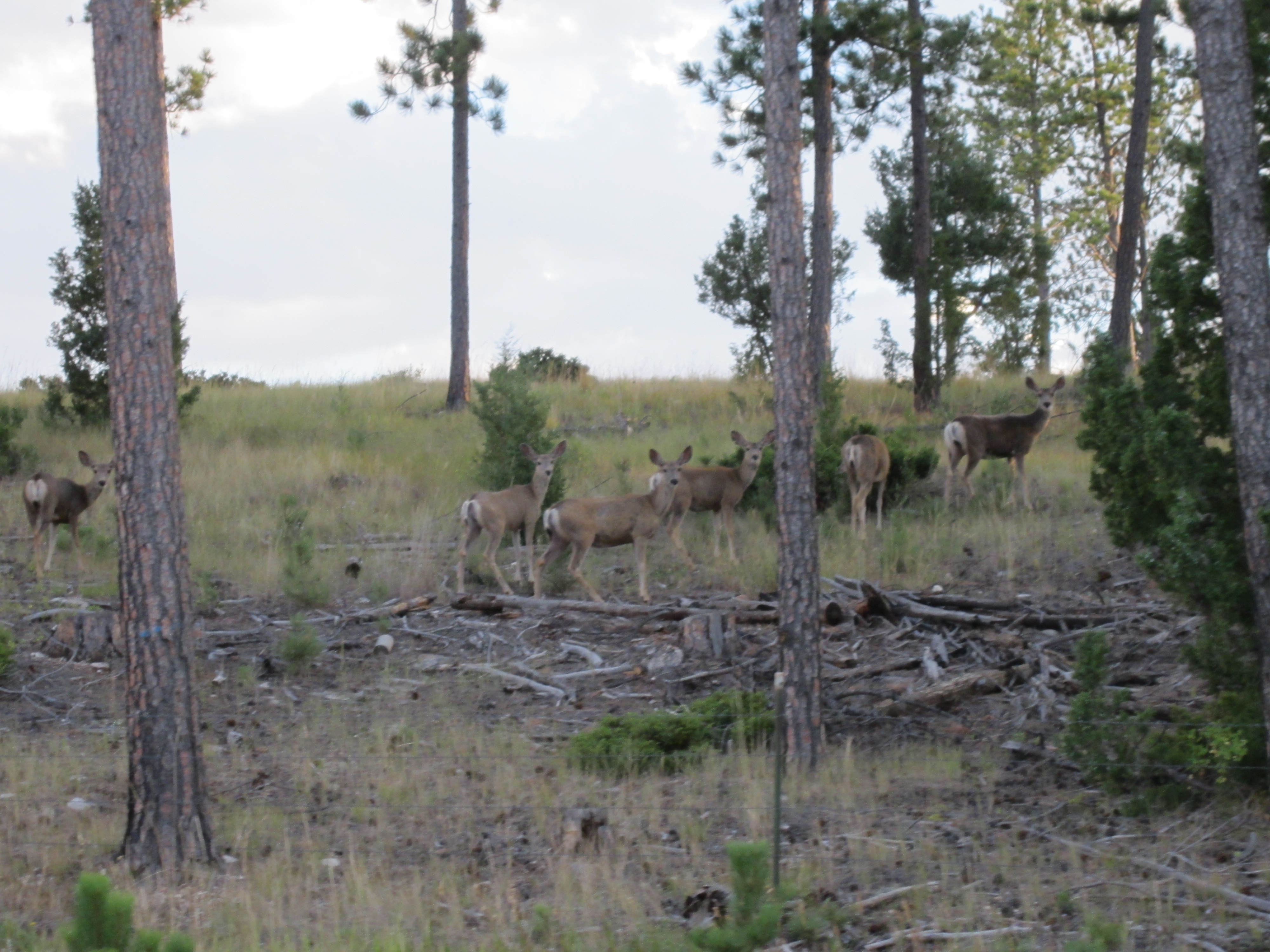 We continued on and reached Keystone right around dark.  We found the lodge we were staying at with no problem, checked in and headed out for a late dinner at the bar across the street. After dinner I tackled tearing my room apart to make sure there were no exotic spiders or other wild animals sharing the room with me.  It should probably be noted the lodge was very nice and in no way suggested there would be poisonous snakes in the room but you never know unless you check.  After putting my bed back together I went ahead and used it for the night.