It was time for the big one.  I had been saving this one for towards the end of my list so with the weather looking pretty good, I set off to take down Washington.
I arrived at the Ammonoosuc Ravine Trail pretty early so I could beat the crowds(on the lower half anyways) and my plan worked as I only saw a couple others on my way up to the hut. The trail follows the river and even seems to climb in it for a while and it was with tired legs that I finally stopped at the hut for a well earned break.
I didn't rest for too long though as there was the forecast of a stray storm coming through in the afternoon.  With a glance at the gathering clouds, I set off along the Crawford trail towards Washington.  The trail got off to a great start passing between the lakes of the clouds which was a pretty surreal experience.  It soon settled into a grueling climb up the summit cone of Washington with lots of crowds coming together from all the different routes one can take up.
I finally came to the strangest thing I have come across on all my hikes, two people conducting a survey.  I couldn't help my curiosity so I took the survey which turned out to be about how many people should be "allowed" to hike the Crawford trail it at once.  I would have rather discussed the roaming hoards of tourists I would soon encounter on the summit though.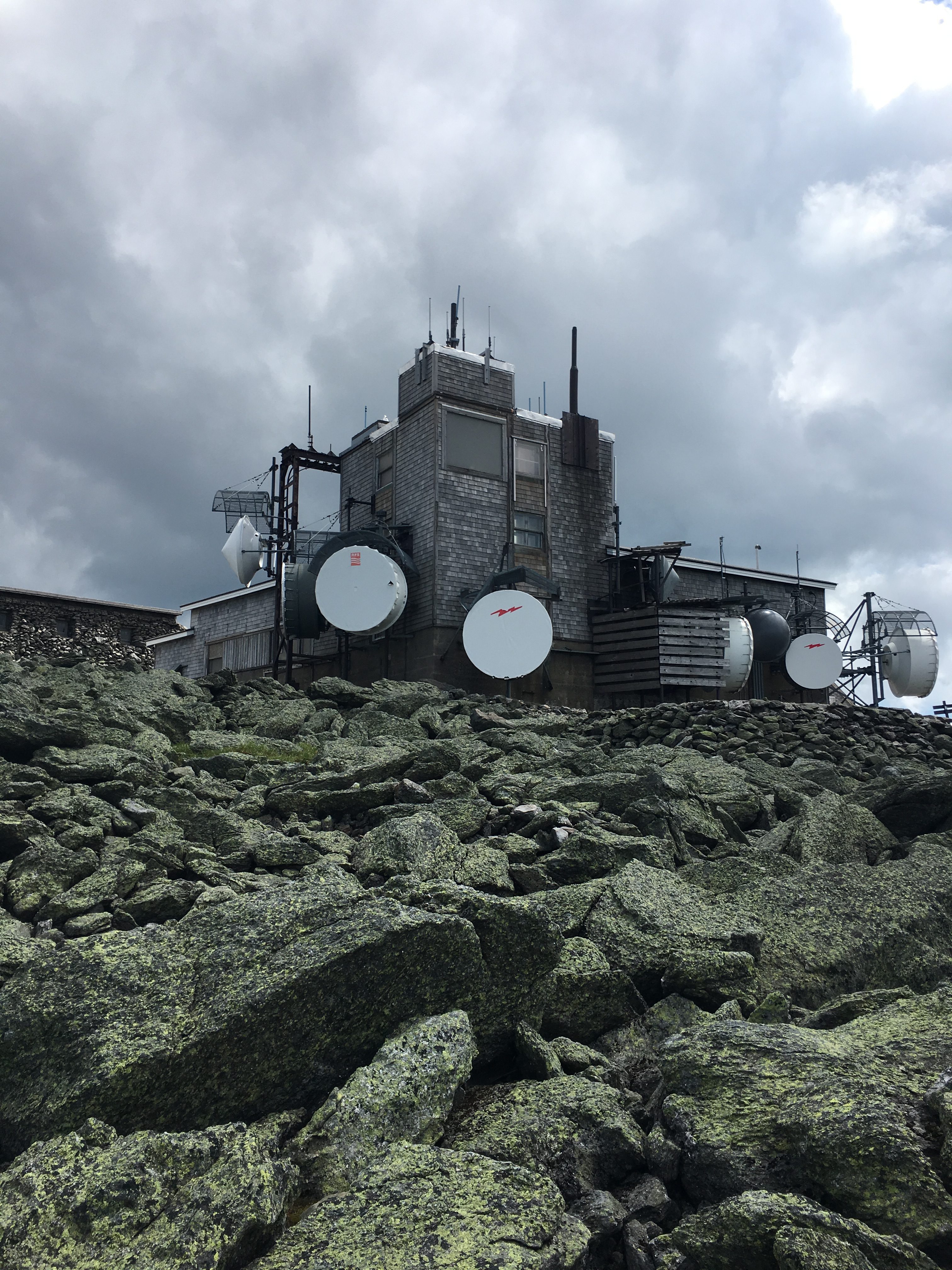 After handing in my survey, I continued on the last few steps to the summit where I did indeed encounter some more strange sites on a mountain hike…….parking lots, a gift shop, and even the railroad.  I joined the long line of people waiting to take a picture of themselves at the summit sign.  After a few snaps, I mozied around the summit before heading back down the trails again.  44 down, 4 to go!!!!