June 1st dawned as the hottest, haziest day of the year so far as temperatures soared into the mid 90's and the weather centers issued air quality alerts that would make even the bears cringe.  Perfect weather for an air conditioned ride to go hike but not ideal conditions for the hike itself I thought as I hit the trail.
I passed a few people coming off the mountain who looked a little pink and gave me a look as if I was wearing a straight jacket but it would take more than a few well done hikers to scare me off this ludicrous hike.  The trail was an interesting one as I soon came to see with some wide open spaces and lots of rock faces.
After these brief but enjoyable openings, I soon rejoined the forest with the realization that some steep times were ahead.  The trail started to climb more and more vertical so I stopped to check my handy "White Mountain Hiking Guide"….ding ding…….to make sure I wasn't hallucinating from the heat.  I was disappointed to see that I was not just hallucinating and that the trail was indeed becoming very steep and very tiring.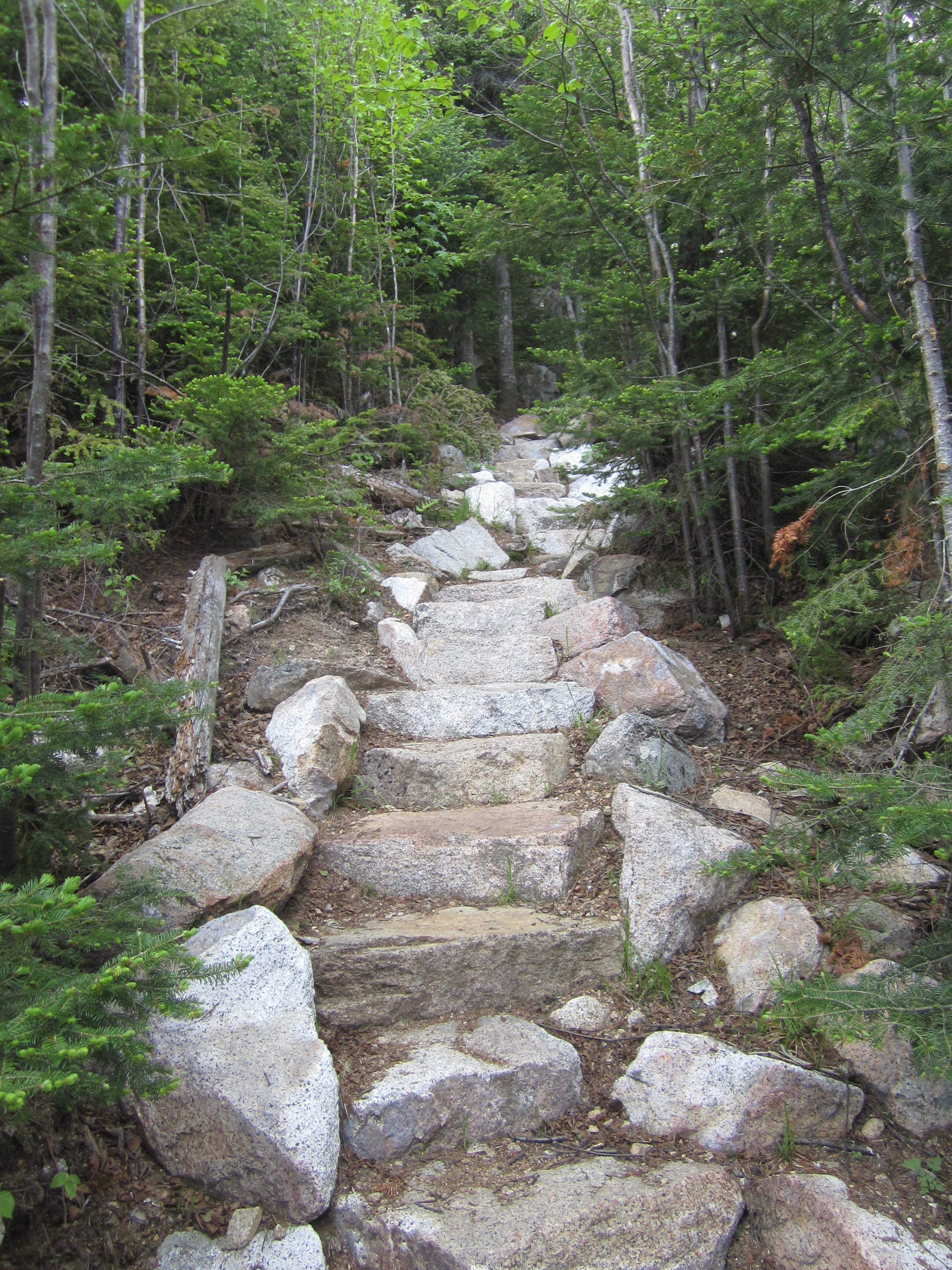 After a grueling pace that involved a lot of breaks and a lot of pounds loss, I finally came to what could be considered the ridge trail and the unfamiliar cliff faces of Whiteface sprung up in the distance as i incredulously saw that I was no where close to being close to the summit.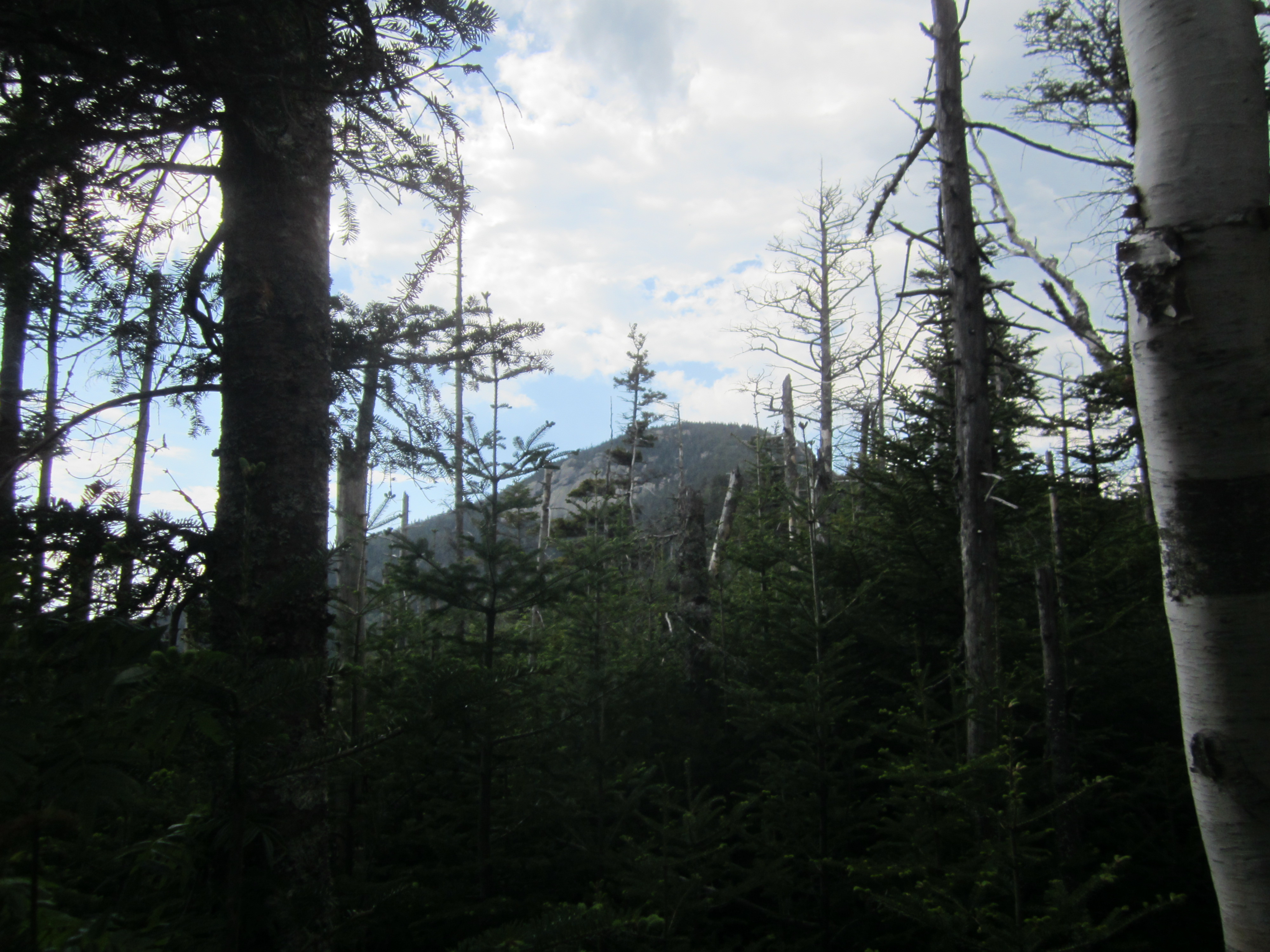 I labored on but realized that there was no way I could hold off on my apple sauce snack any longer so I stopped at the first nice place I could find which to my dismay, had me sitting precariously close to a cliff.  I quickly ate my snack with a few furtive glances at the dizzying view before turning around continuing on.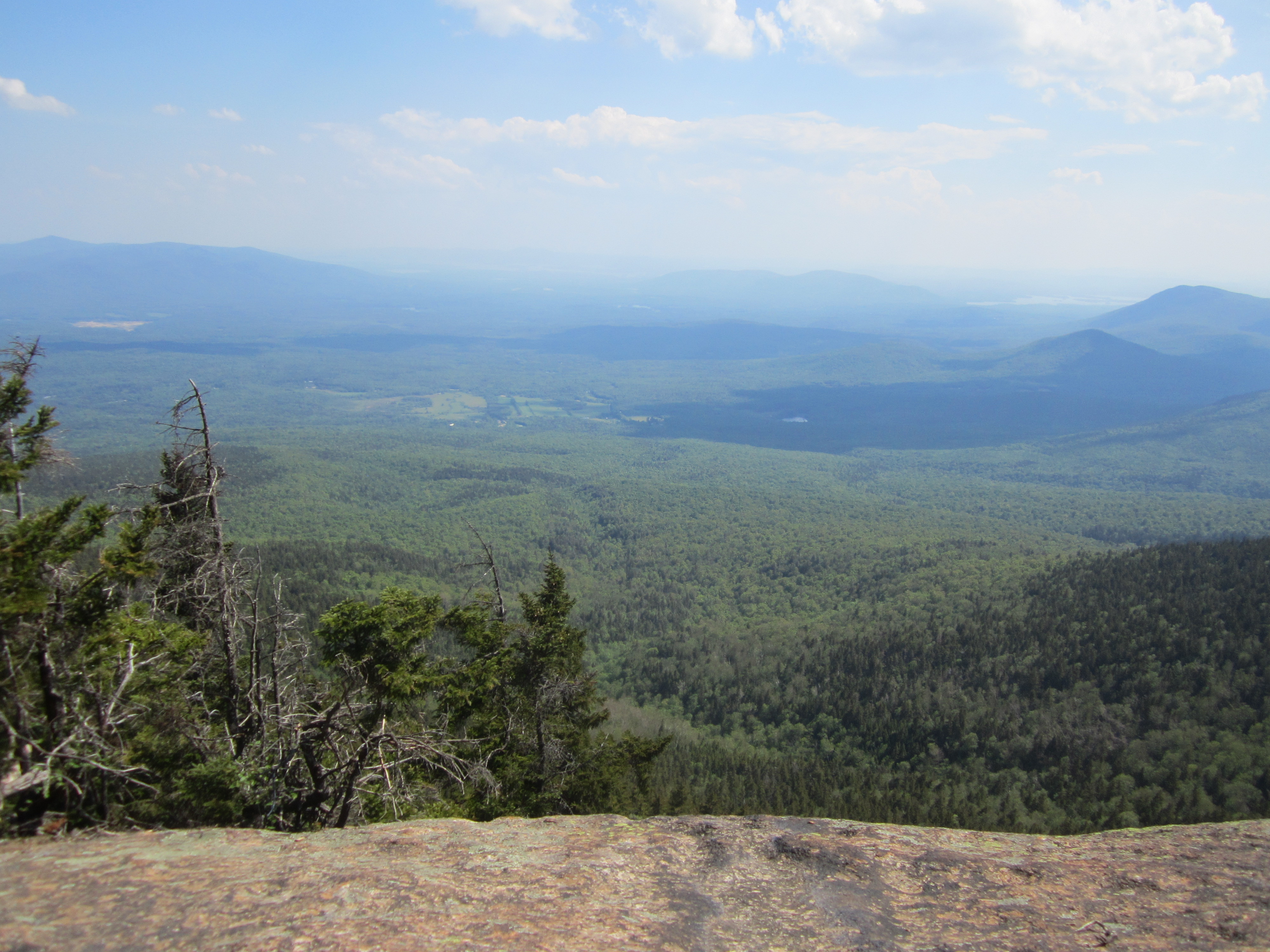 As soon as I turned around I saw I was in for some hardcore rock scrambling that left me wishing for another apple sauce break.  I started to scramble and found lots of convenient nooks and cranny's that made this look harder than it actually was.  After enjoying some views along the way I came out on even ground again and approached what I believed to be the summit.
As usual, I was wrong and found this was just the "view summit", the actual high point was further along.  Since my photogenic stick figure friend insists on getting his picture at the high point, I once again continued on with my jelly legs and heat stroke.
I finally reached the true summit after passing a couple who looked like they were not enjoying the hazy heat as much as I was.  I quickly took some shots with my stick figured friend to prove I had been to the summit before heading back with a nervous glance to the darkening skies.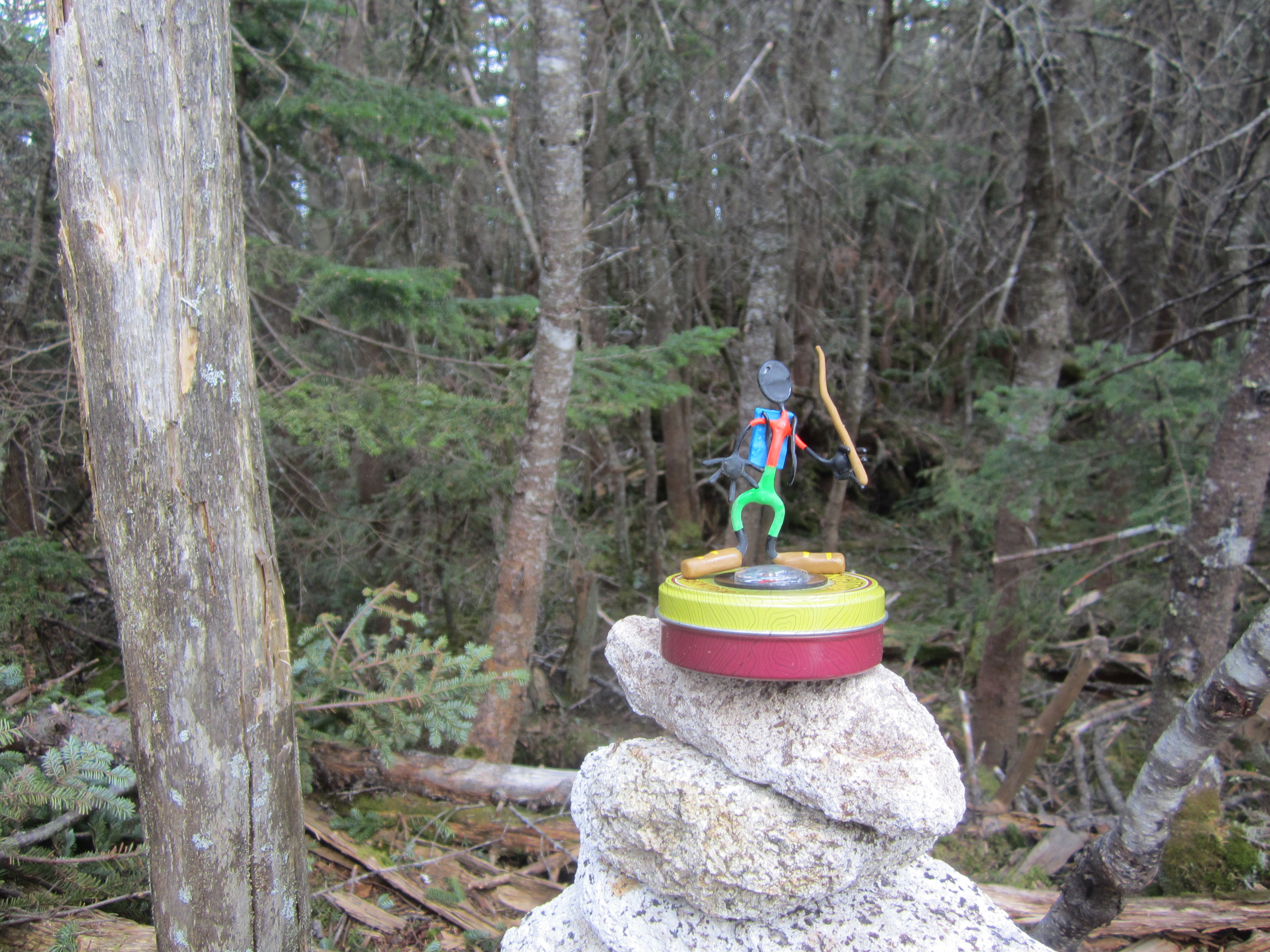 I made my way back to the "view summit" and took a look around but decided it was time to start heading down since it was getting late in the day and I was not high on the prospects of being stuck on the mountain after dark.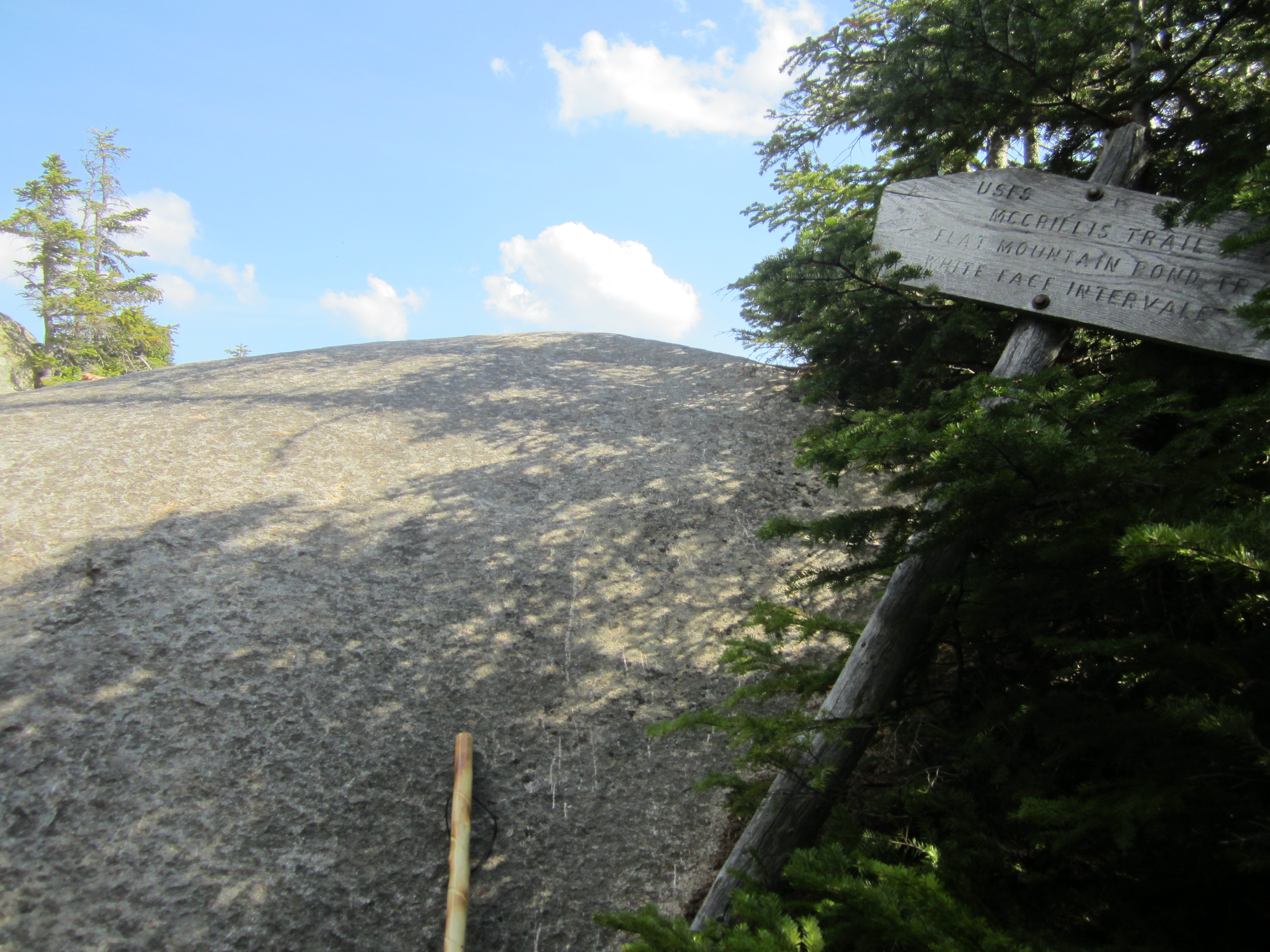 The trail back was probably the toughest hiking I've done so far, not because it was overly hard but because I was nearing exhaustion from the heat and bad air quality.  I finally made it back to the car and immediately headed to the local burger king to replenish myself with a healthy meal.  12 down, 36 to go!!!!