I woke up and took advantage of the free breakfast and coffee they were serving downstairs and then we jumped in the car to head over to Custer State Park.  We took route 16a which offered some cool  view points of Mount Rushmore as you drive through tunnels blown out of  the rock.  Lots of people like to get out of the cars and take pictures while standing in the tunnels so its wise to wear your seat belt in case you run over someone taking a picture.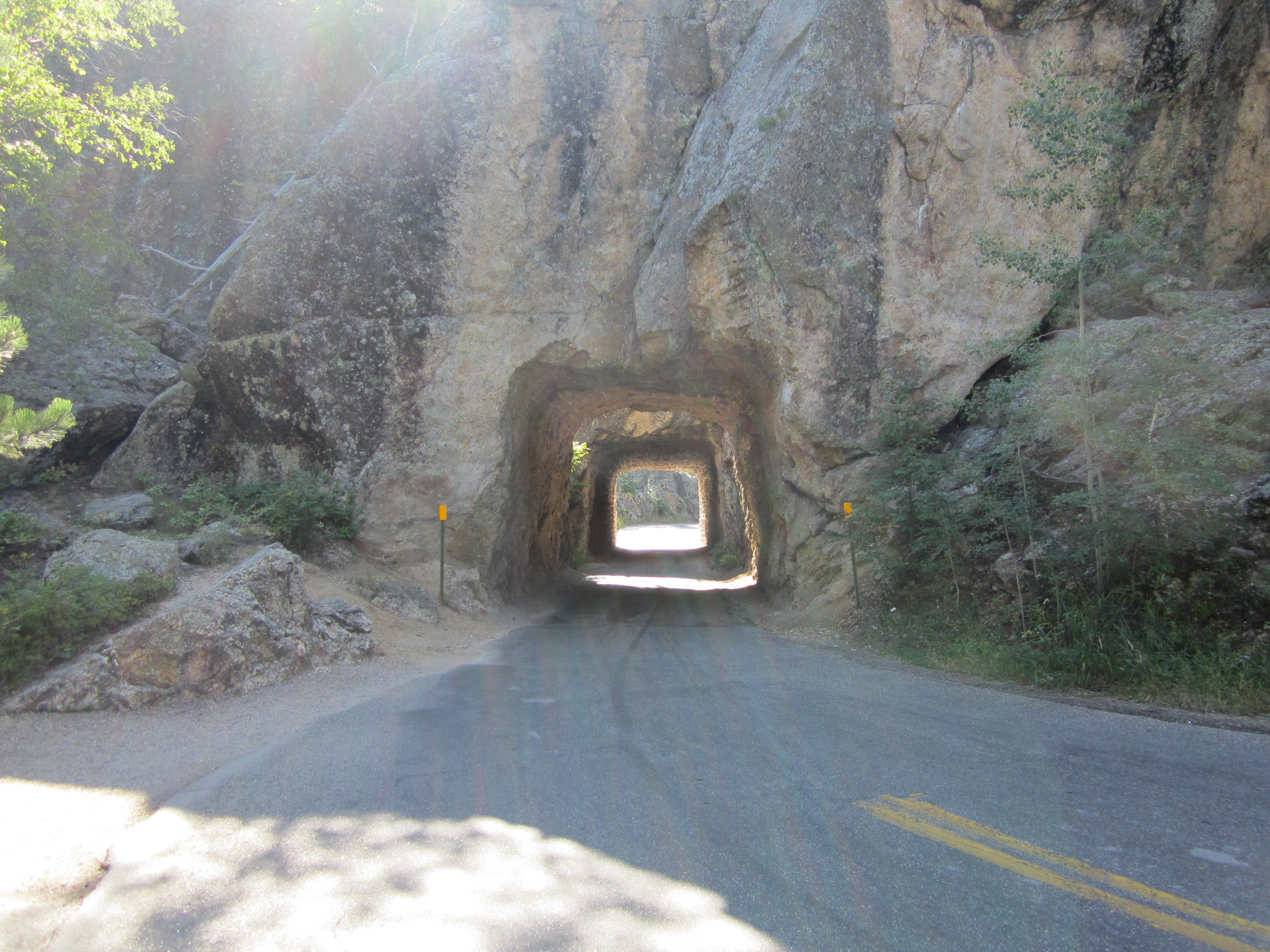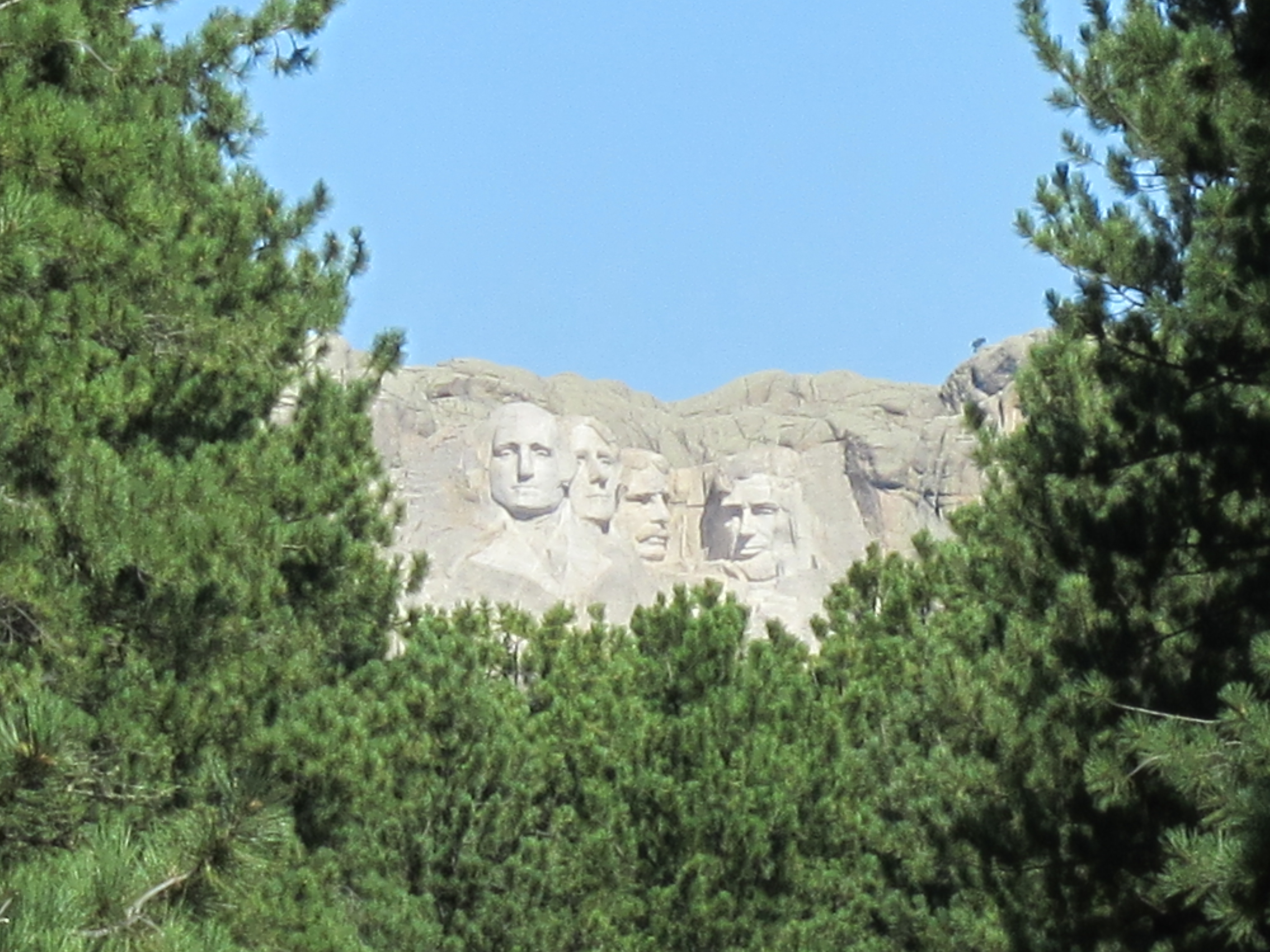 We made our way through a couple tunnels and got our first views of the heads on Rushmore and also got out a couple times for a few hikes through the woods to check out some of the nice outlooks.  There was one small mountain/hill that we went up that was absolutely covered in steel cables that were holding up some sort of signal tower but it did have  a nice view if you can see through cables like I can.
After a little more driving we reached the entrance to Custer State Park where the lady at the gate assured us that the buffalo were indeed out but they weren't sure about the donkeys.  We had a car packed full of carrots we imported from the east coast so we were hoping those damn donkeys would be out in force but we settled into a wait and see pattern.  We hit the visitor center for a quick stop, had our first of 8 billion buffalo sightings and I donated a dollar to the broken down soda machine, before moving into the park and our adventures in driving through herds of wild animals.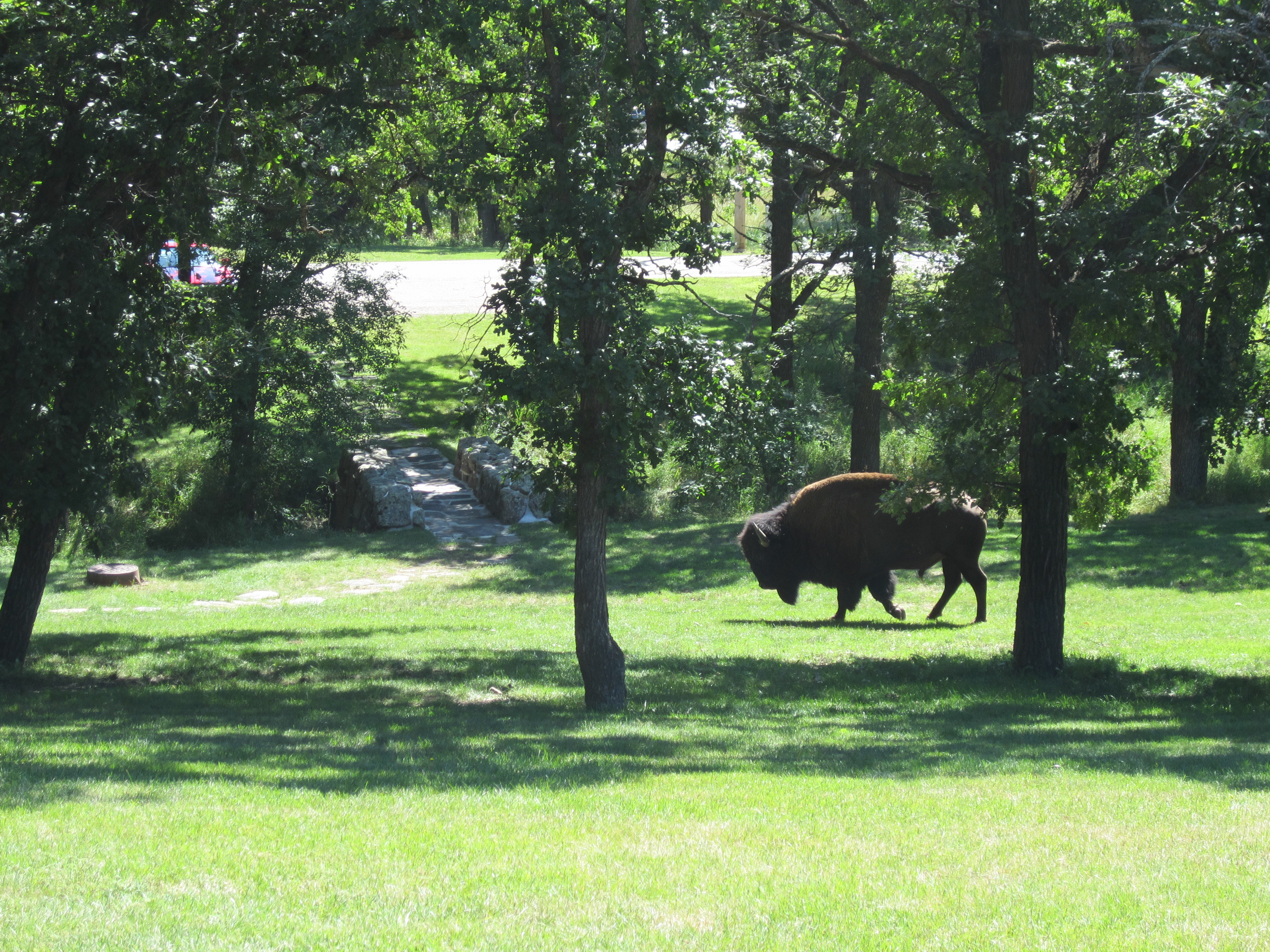 We started off driving the park and quickly saw some deer off in the distance chewing some grass as we all like to do.  As we drove further into the park we noticed a huge traffic jam in the distance and I immediately started having panicky flash backs of my days driving the Mass Pike, but as we got closer I breathed a huge sigh of relief because I saw it was just a herd of buffalo hanging out in the middle of the road.  I figured it was some sort of protest but it ended up just being a local gathering.  As we sat there in "traffic" we quickly became surrounded by the buffalo and we all started to wonder if this was some sort of trap.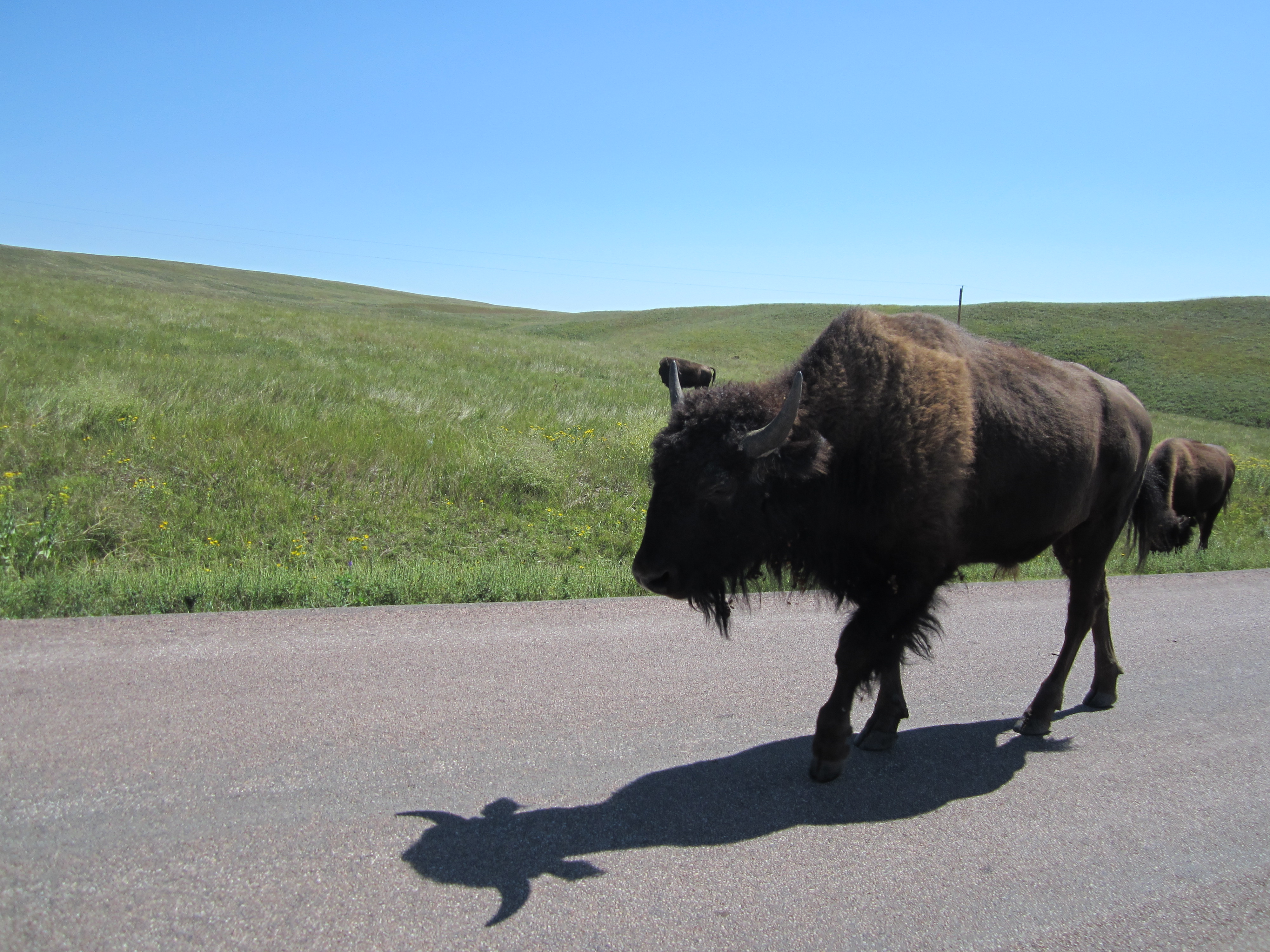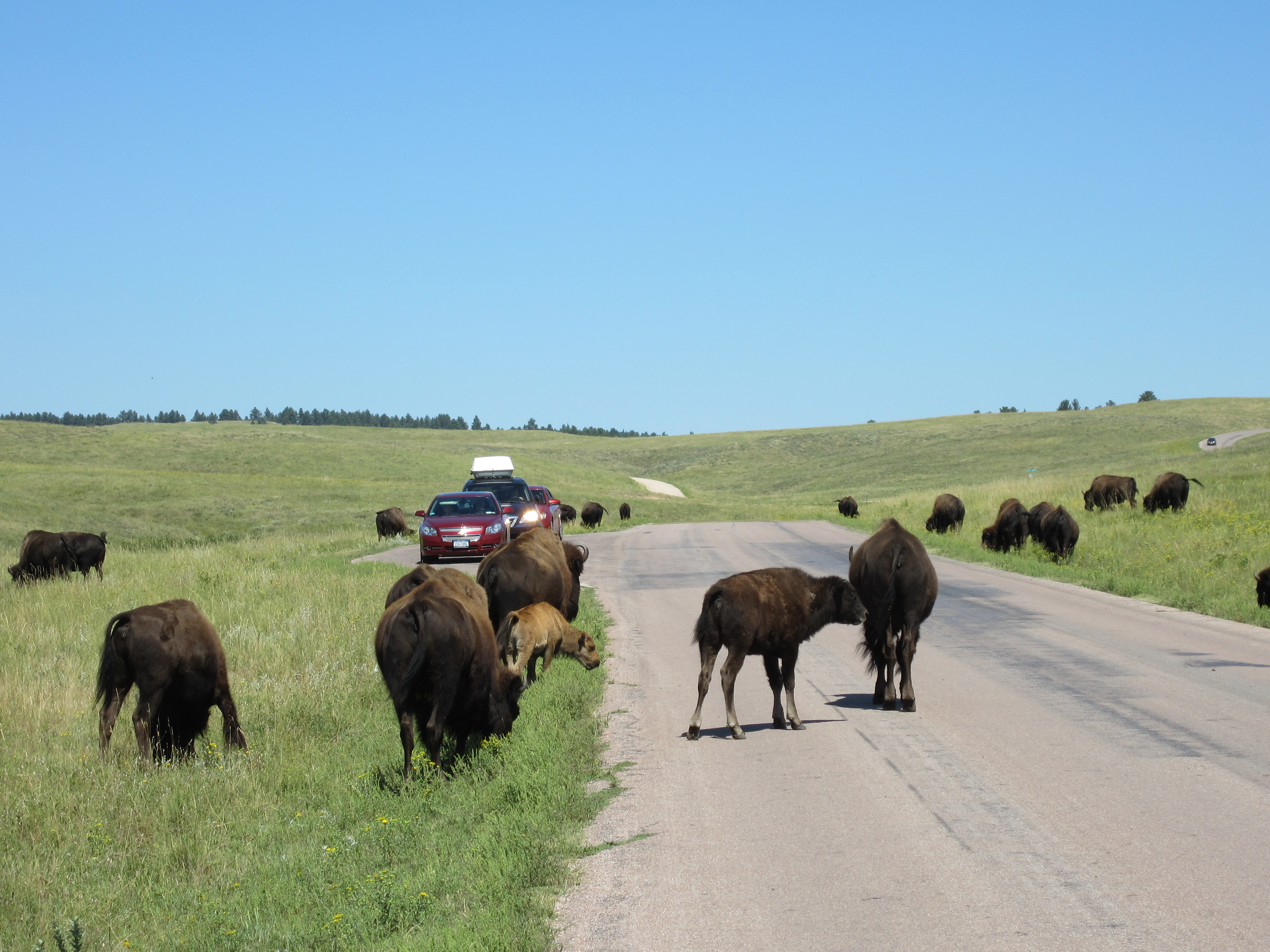 Luckily it wasn't and the buffalo finally let us pass after a few tense stare downs and a couple bluff charges.  The real danger lied ahead though as we soon passed into donkey territory and as the smell of carrots started to wafer out the window, we knew it was only a matter of time before they struck.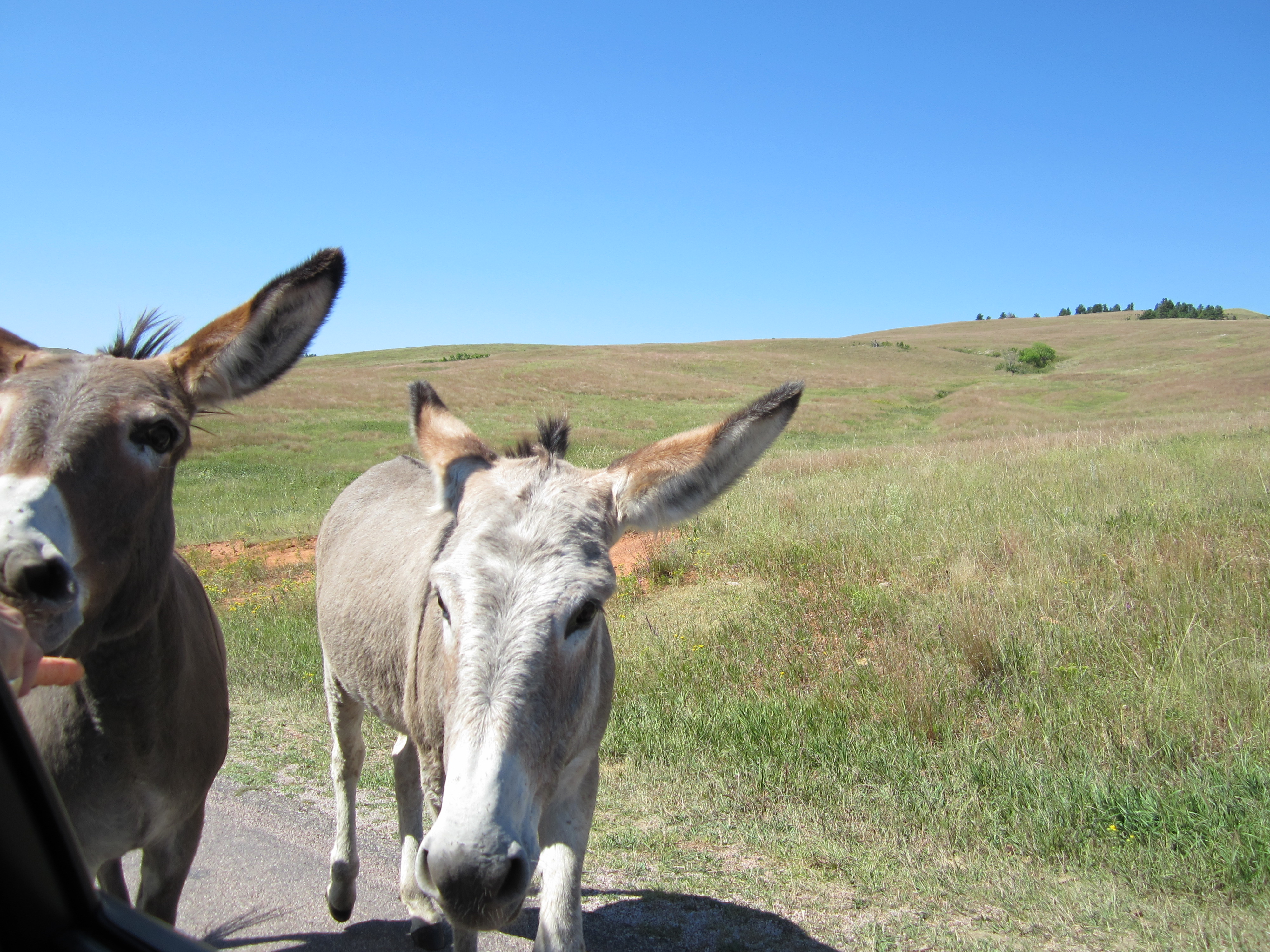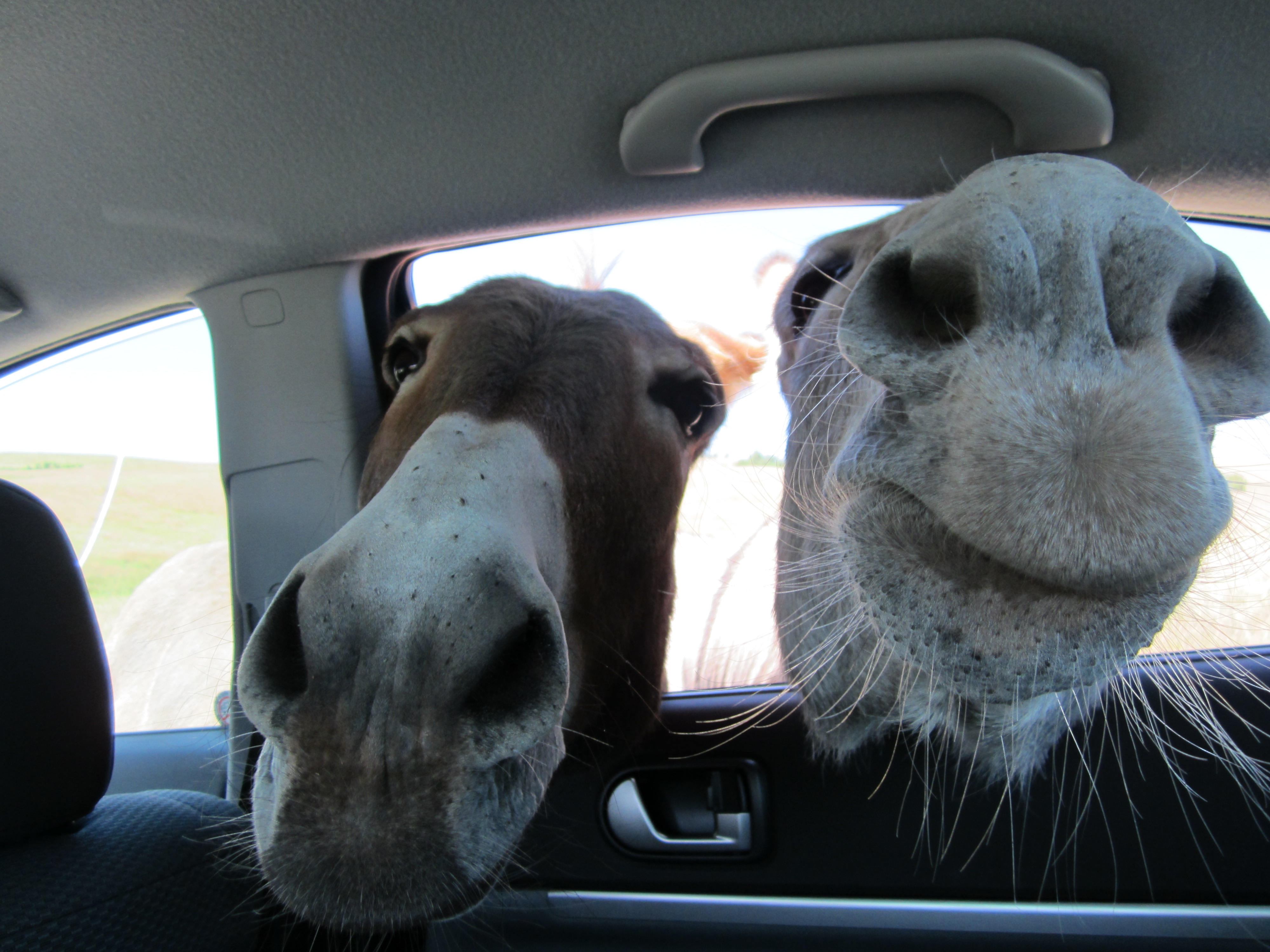 After getting ambushed by the donkeys, we peeled out of there and left them holding their tails.  The rest of the drive around the park went off with any major drama although we did see some prong horn off in the distance.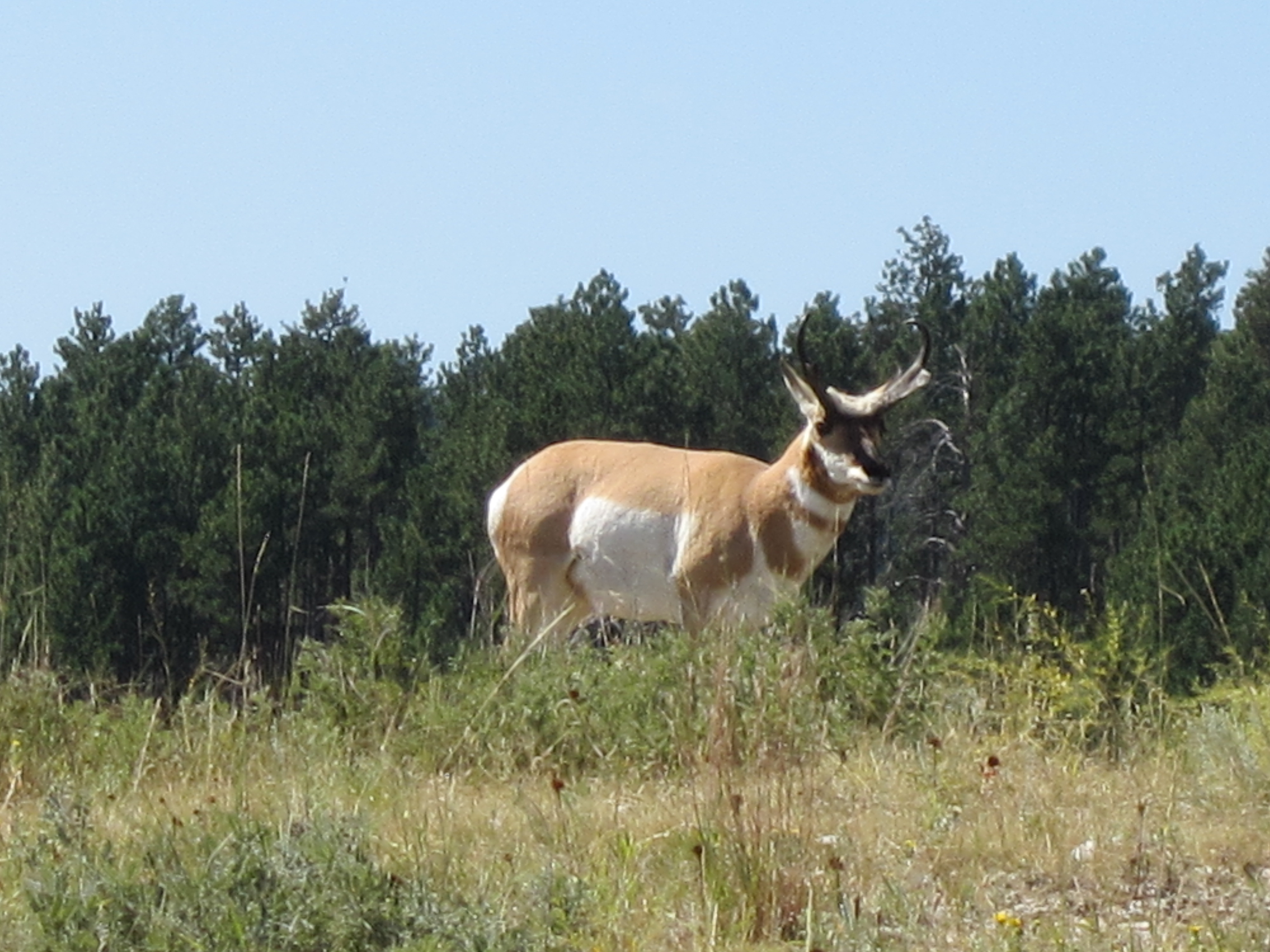 On the way out of the park we stopped at Lake Sylvan which had a nice trail that looped around and over some rocks.  There were a lot of people out in canoes and jumping off the rocks into the water but  I decided to keep my clothes on and just do the walking bit.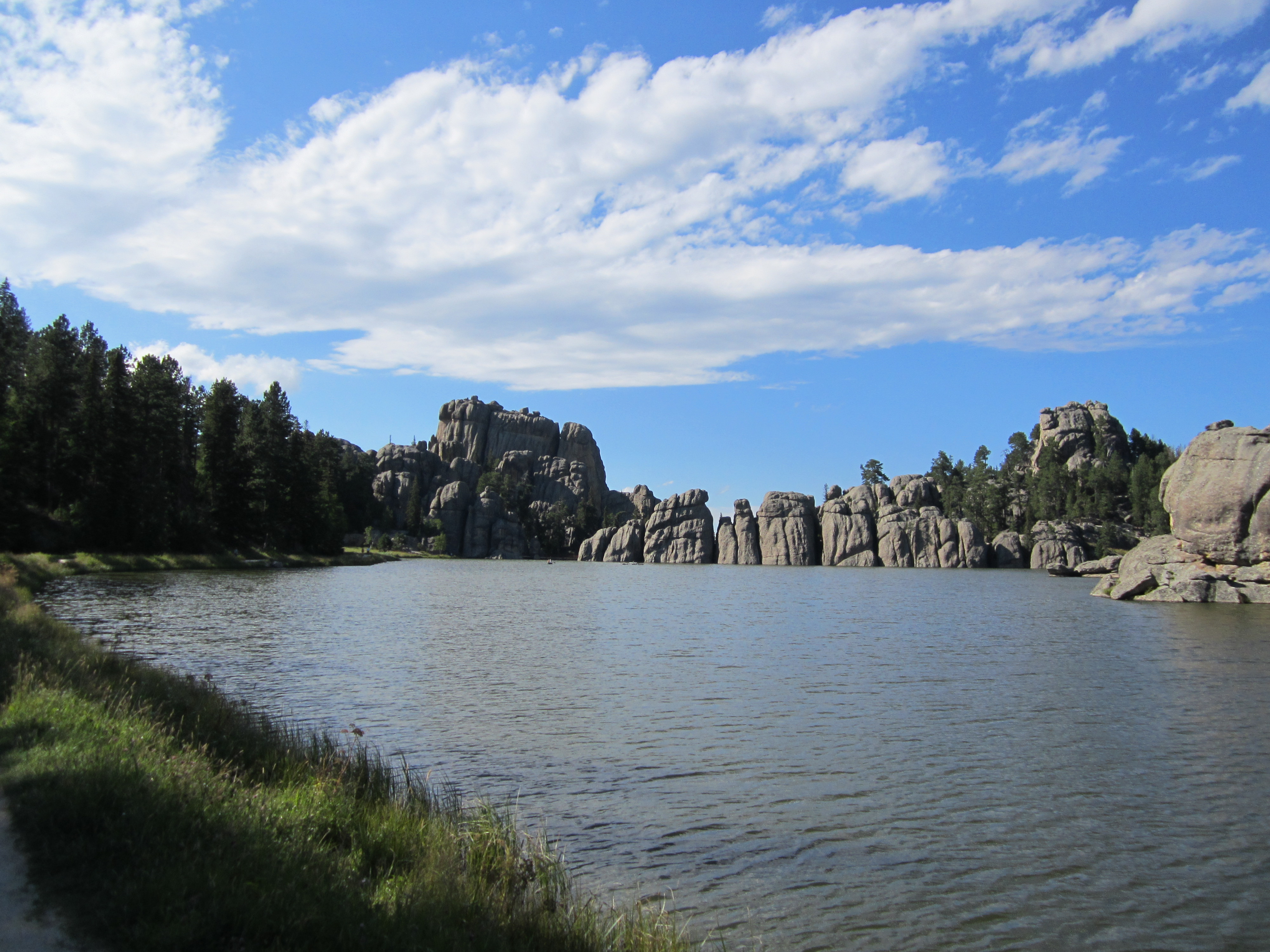 After our jaunt around the lake we headed over to Mount Rushmore for our first close up with the heads.  Those heads are definitely a site to see and its pretty amazing how much they look like the presidents….really makes you appreciate them even more to see them in person and check out the story of how they were made in the gift shop.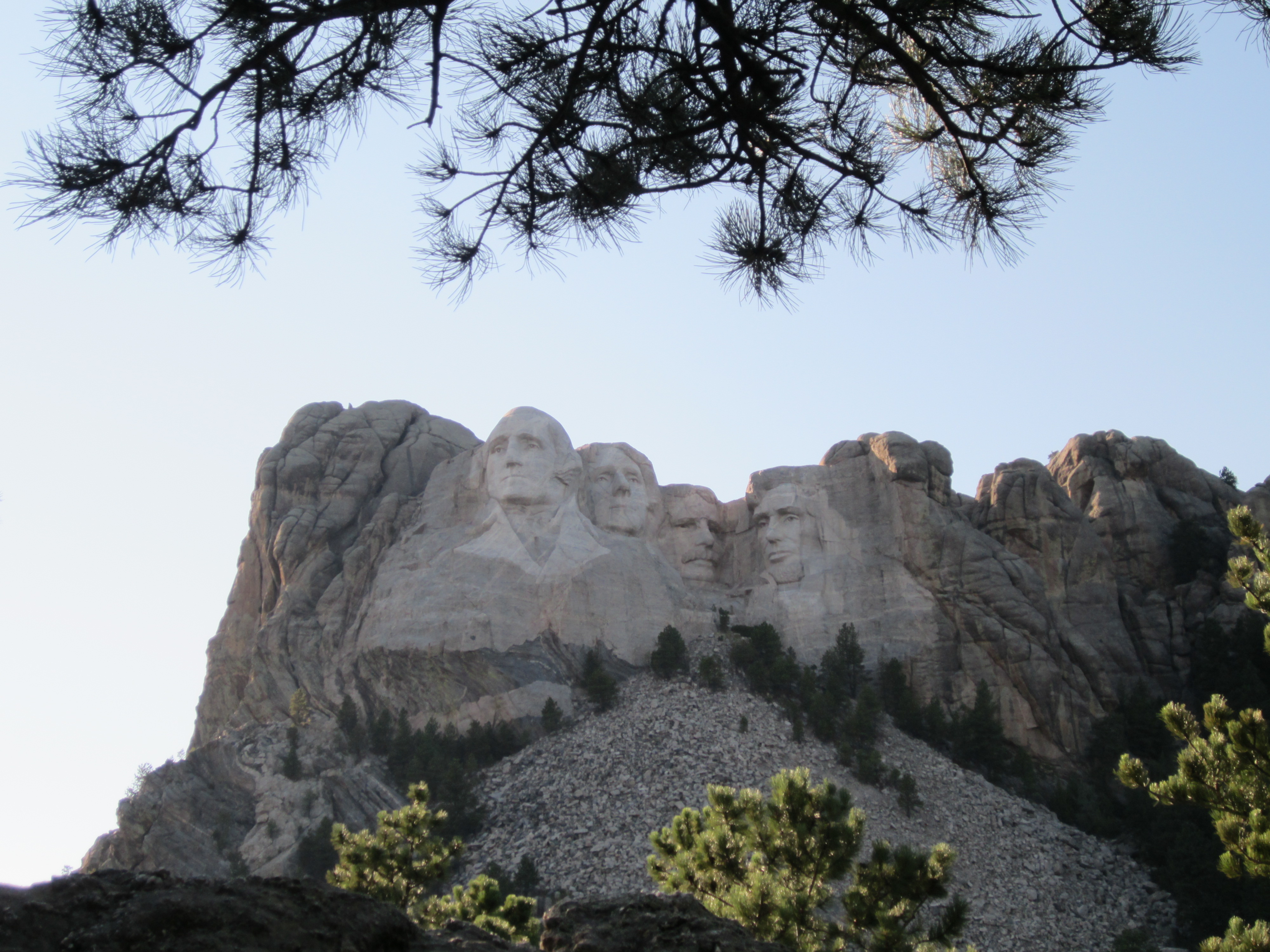 We headed back to town for a bit to rest and then we headed back to Mount Rushmore to check out the night time lighting of the heads. This was very cool and slightly dangerous since a thunderstorm was rolling in and there was lighting striking all around us during the ceremony.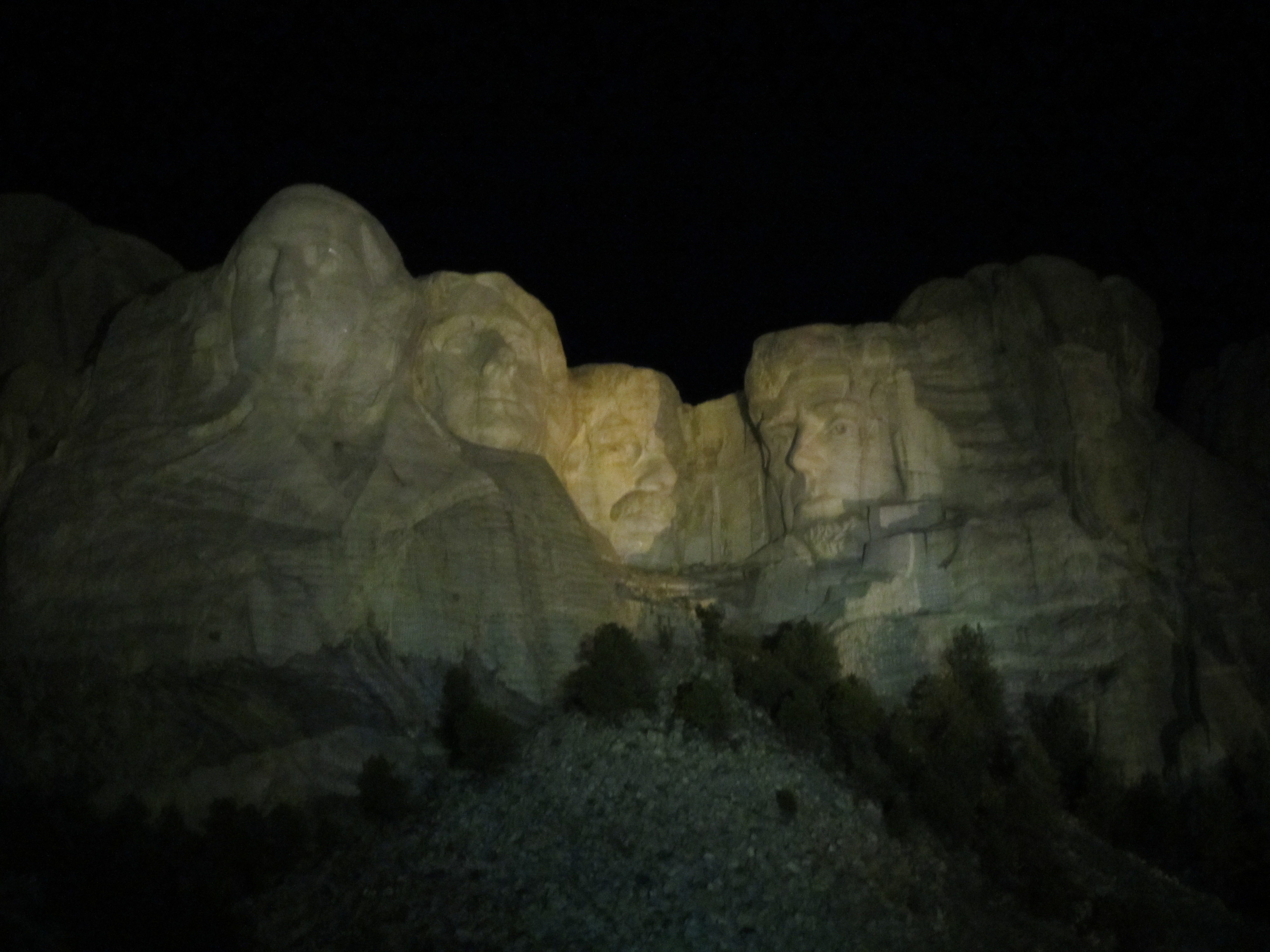 After gazing at the heads for a while we decided to call it a night and headed back to town in Keystone for a dinner at what used to be a real saloon.  No shots were fired while we ate which was a nice way to end the day.