Four score and 7 years ago, I set forth on a hike to my favorite range, Franconia Notch. I was up in the area for a weak and needed to stay close to home base so I decided to scratch Lincoln off the list.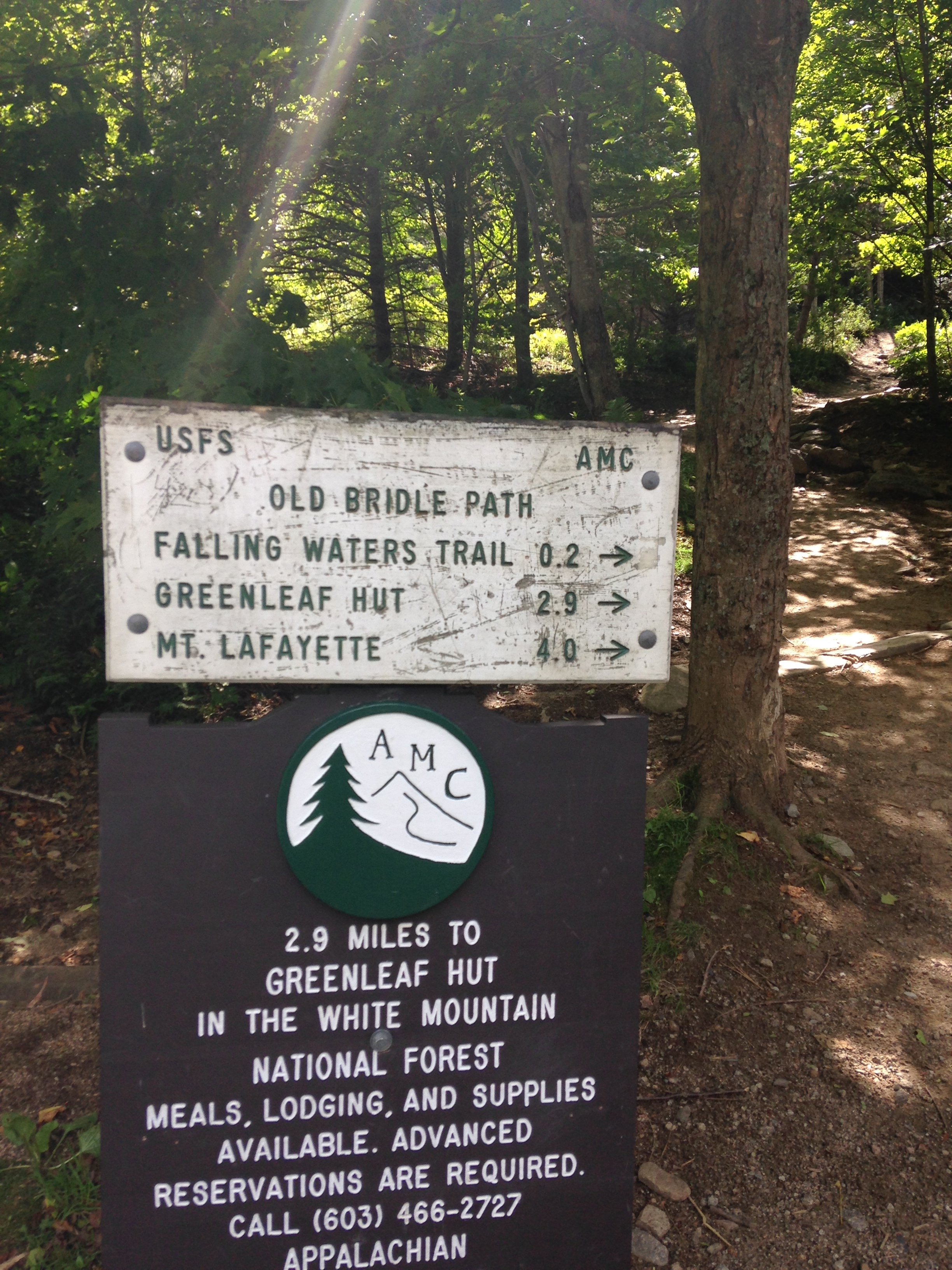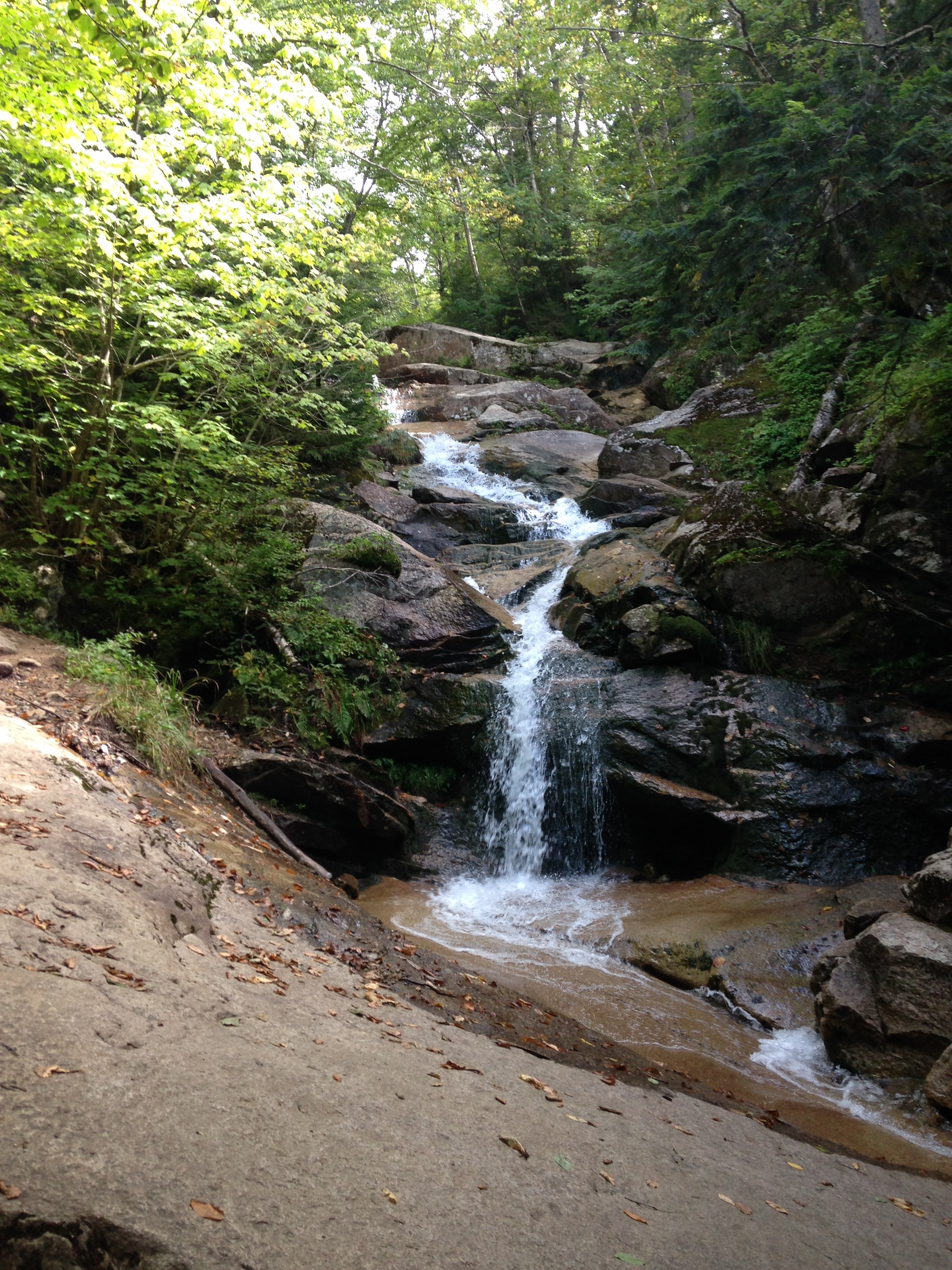 The trail starts off of 93 north and I got to the parking area around 11 and started off on the aptly named falling waters trail.  Things went pretty asmoothly for a while until I reached the river and some very steep rock scrambles and water fall galores.  I pulled out my trusty White Mountain Hiking Guide(ding,ding) to make sure I was still actually on a trail and was pleased to see I was although the way ahead seemed daunting.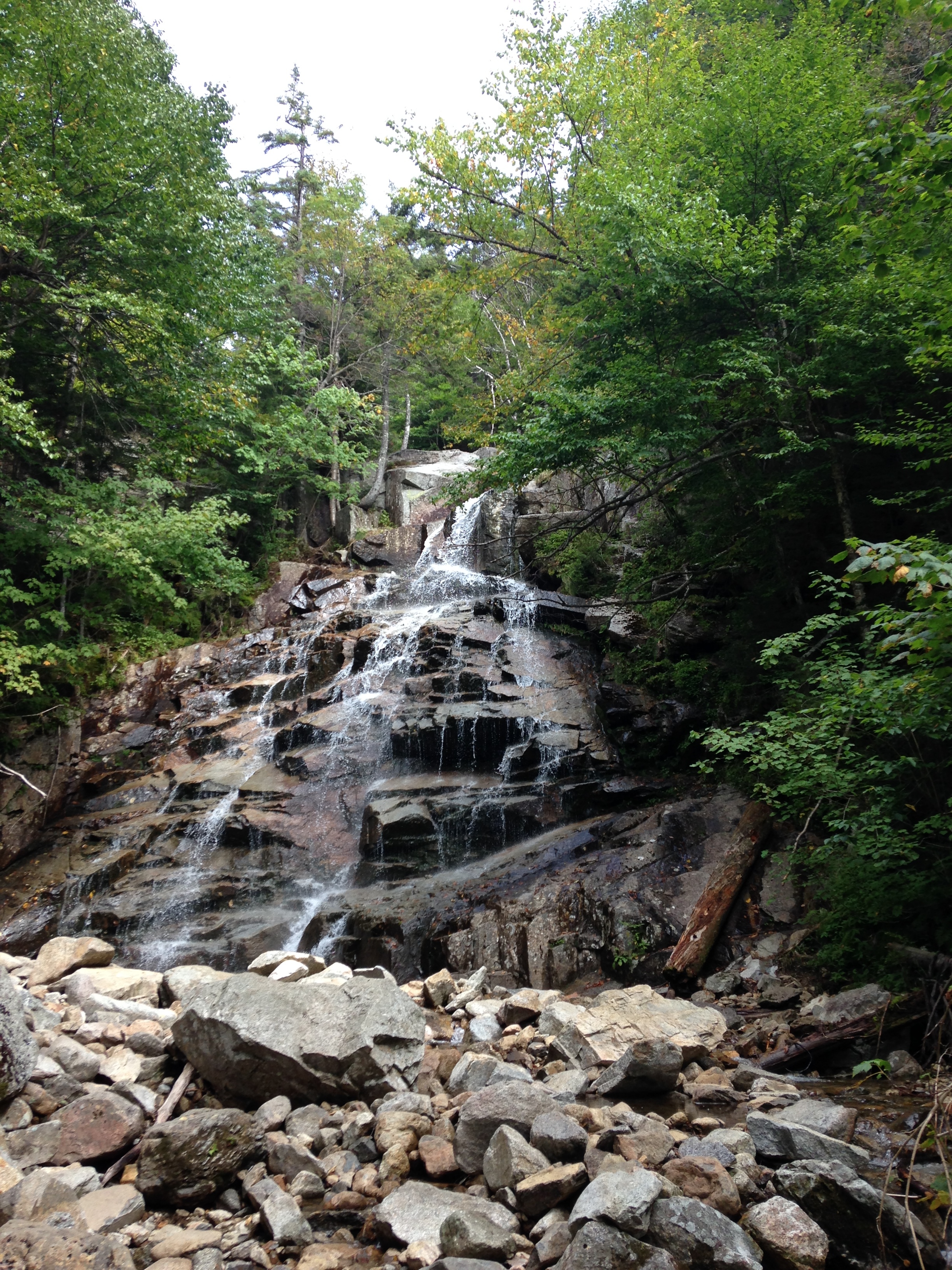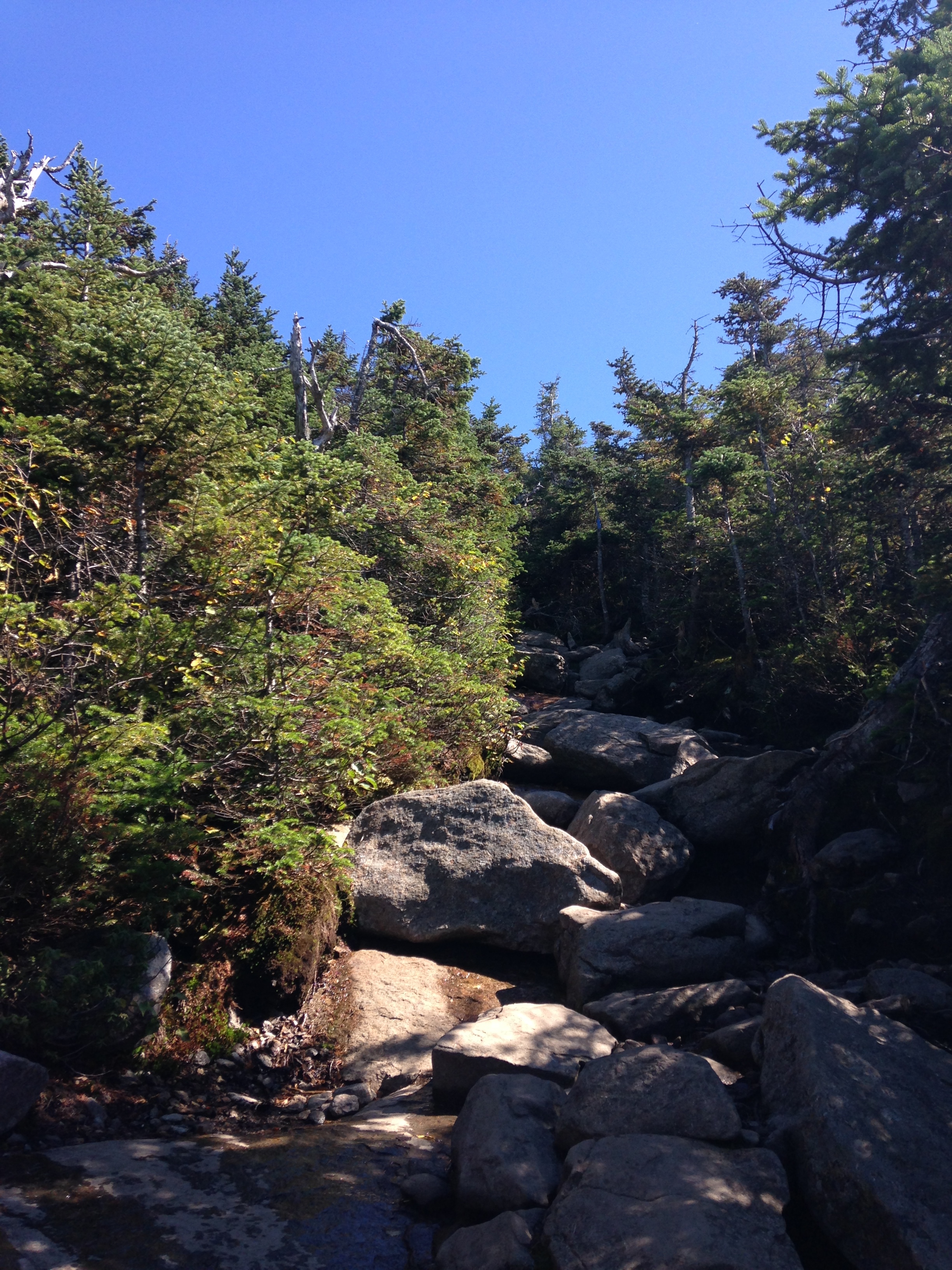 After scrambling for what seemed like an eternity, I finally started to move away from the river and into the more traditional hiking of really steep dirt and rocks with views of trees.  I did eventually break through of this limited tree view to find myself at little haystack and some amazing views of the Franconia Ridge and my target Mount Lincoln.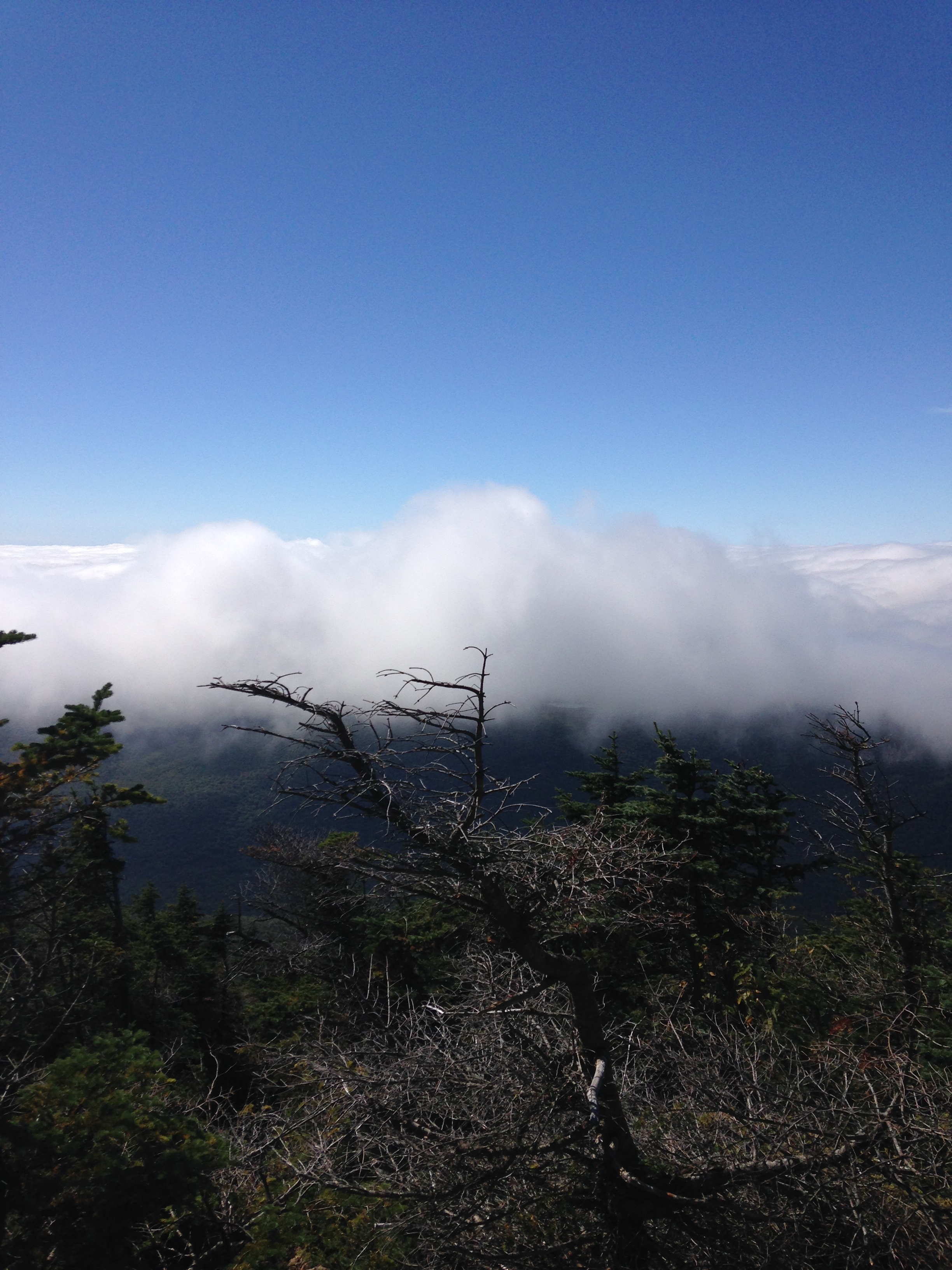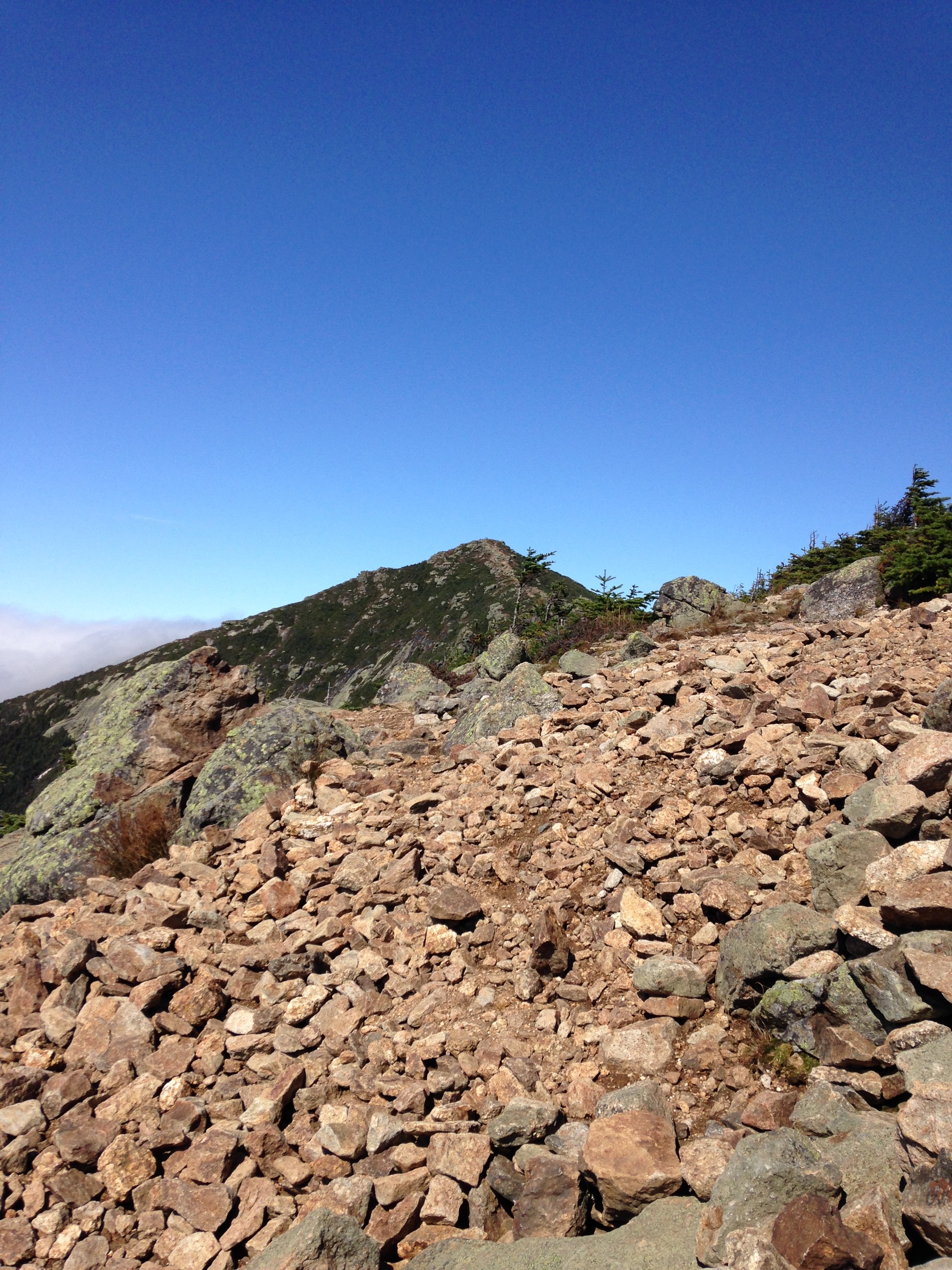 I set off along the ridge and enjoyed the amazing views of the surrounding peaks and low cast clouds.  There were all sorts of crowds up on the ridge with even an occasional jogger of all things.  I went up and down a few minor peaks before making my final assault on Mount Lincoln where I collapsed and enjoyed some well earned lunch. 30 down, 18 to go!!