Took advantage of the free breakfast buffet and hit the road, our first stop of the day was going to be the Battle of Little Bighorn Battlefield so we stopped at a store to grab some muskets before heading into the park.
We saddled up and moved into the gift shop to see a little introductory speech given on the historic battle and Custers Last Stand which was equally historic.  The ranger giving the talk was very animated and had all of us all frothing at the mouths ready to head into battle.  After the speech, we stormed the hill where Custer himself made his infamous last stand but looked at each other sheepishly when we realized the battle was long over.  It really drew a clear picture when we got to the top and saw all the scattered white tombstones on the side of the hill marking where different solders fell in the battle.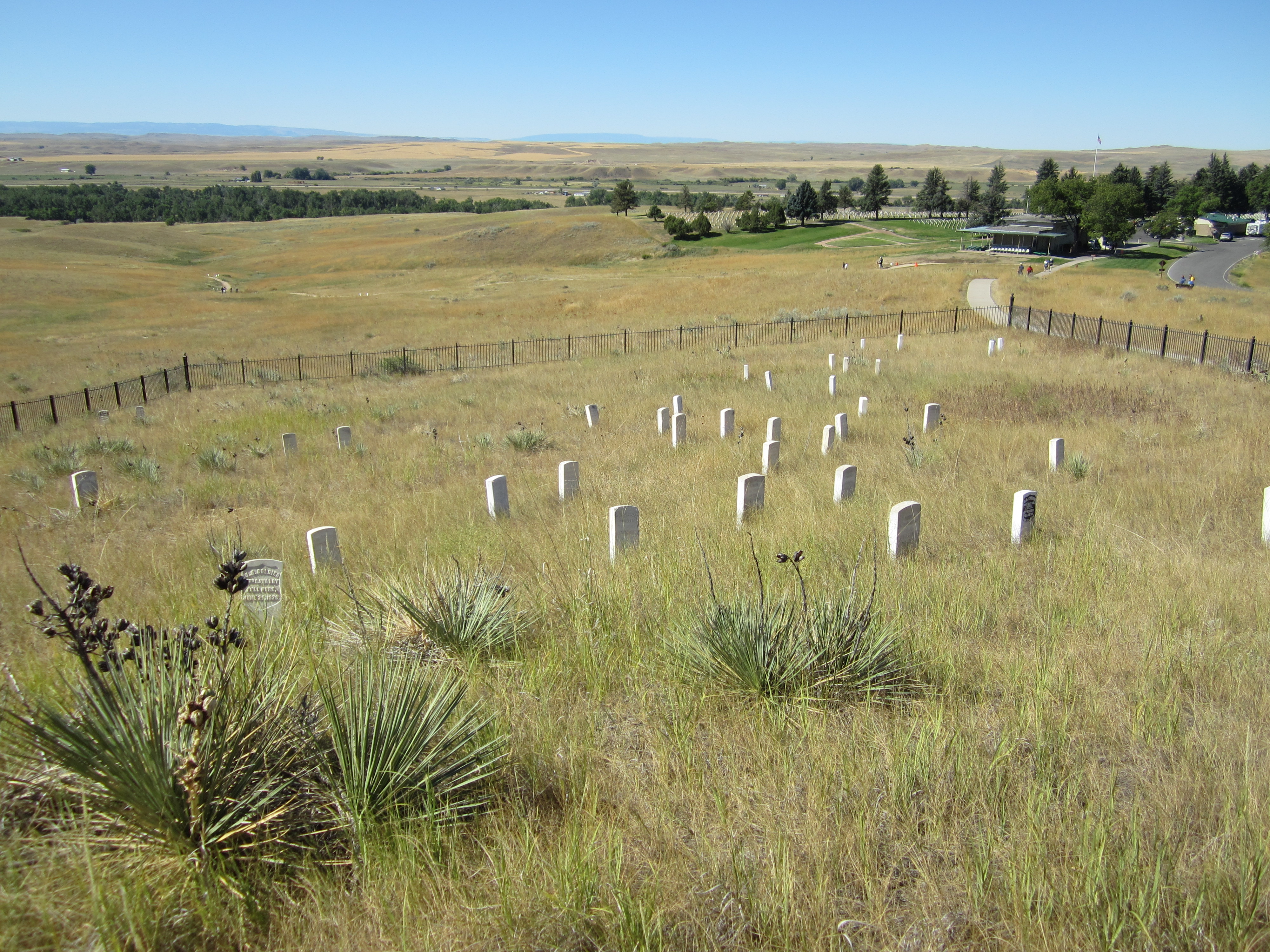 I think we all went back in time and tried to imagine what it must have been like to be stuck on a hill surrounded by your enemy who was taking no prisoners.  After this little bit of time traveling,  we got in the car to do the driving loop which points out some of the more significant parts of the battle.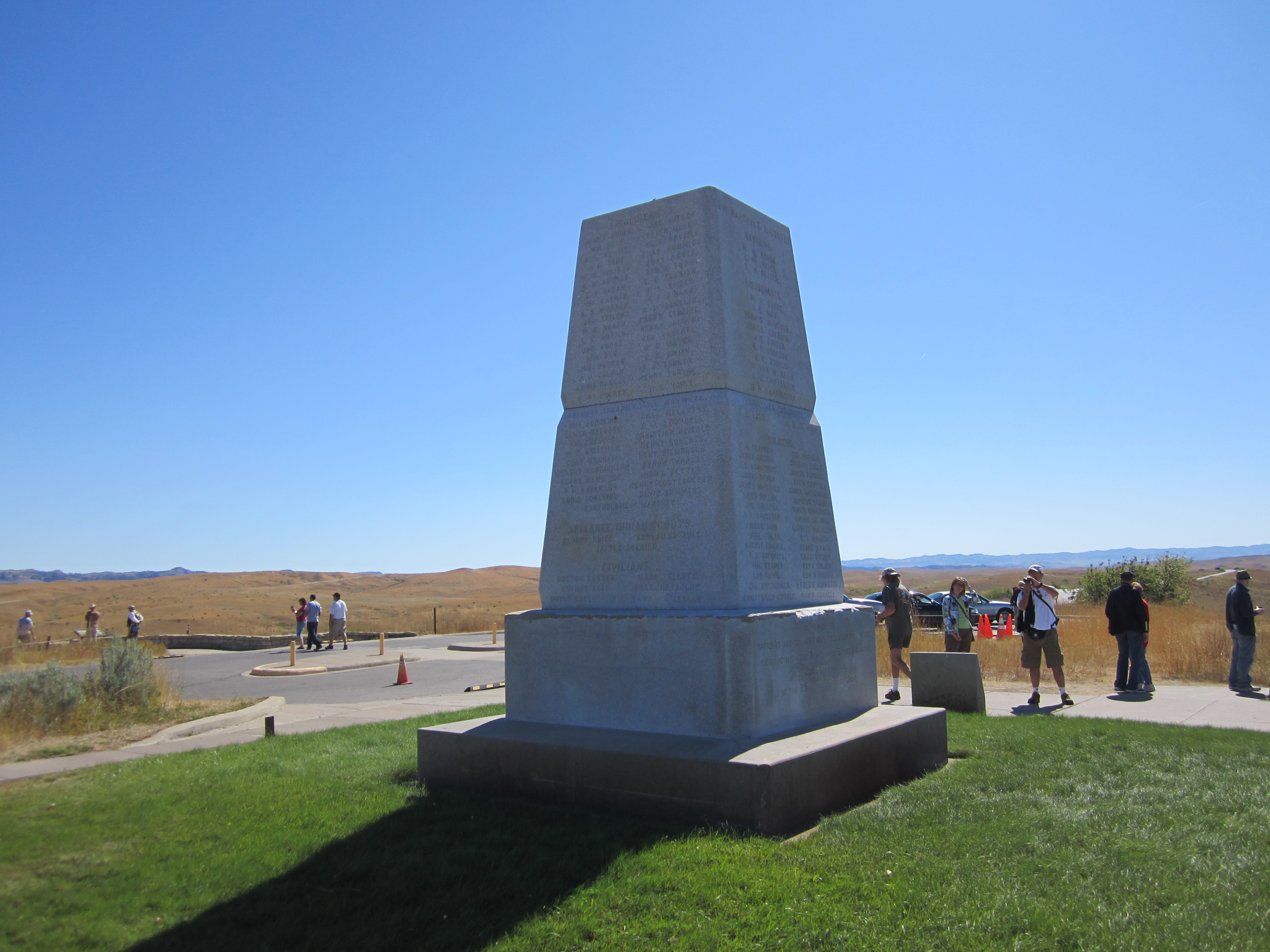 Battle worn, we finally headed out of the park and made a stop in Red Lodge, Montana for a quick lunch and to regain some of our strength before we attempted the treacherous journey over the Bear Tooth Pass.
The Bear Tooth Highway has been called the most beautiful drive in America and I quickly saw why as we entered the valley and began to climb.  The road is a long and winding one up and over the peaks, with stunning views and drop offs all around.  We saw a lot of people biking this and climbing out onto narrow ledges for pictures but this wasn't for me since i'm terrified of bikes and pictures.  There were some crystal clear mountain lakes at the top that were hypnotic and everyone was a little sad when we finally had to start heading down the other side.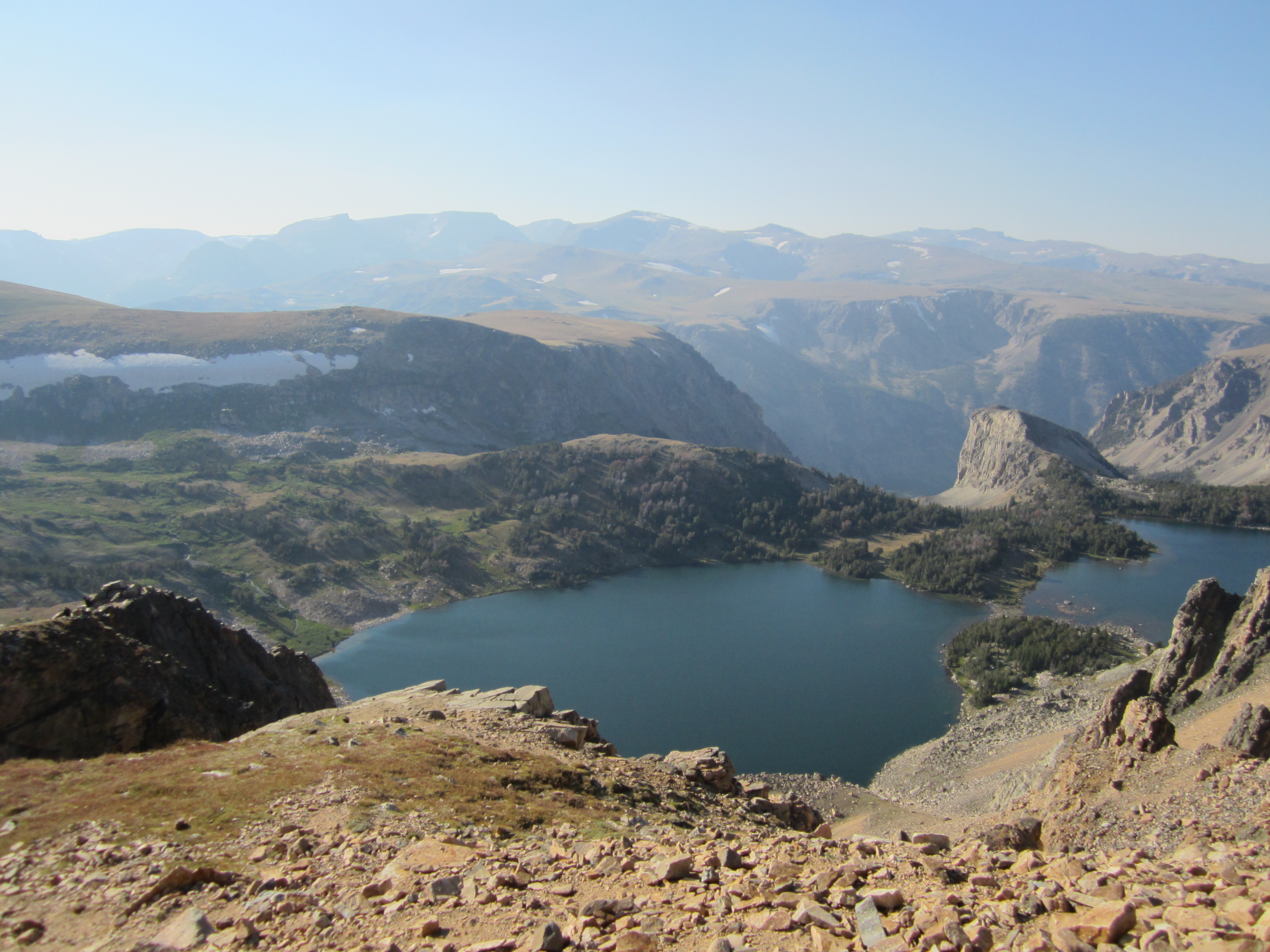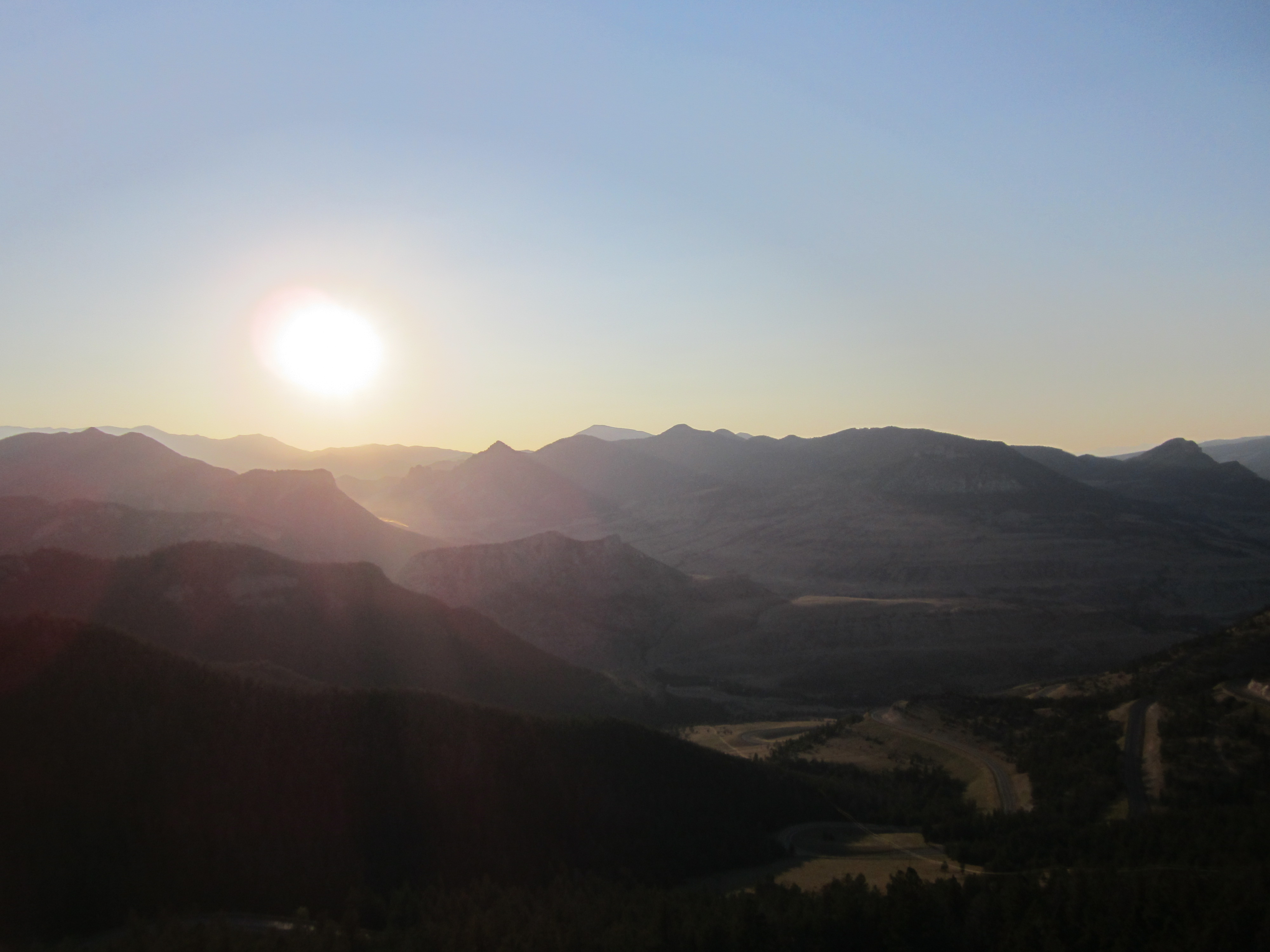 Once we got down , we headed for Cody which was to be our destination for the night.  I could feel my bear radar going off as we got closer to Yellowstone and knew it was only a matter of time before I found myself buying some bear spray.  We did encounter some nice colorful views as we drove through the canyons past town.  Cody is named after Buffalo Bill Cody so I had a date with a buffalo burger  and went back to our lodge to spend the night just outside Yellowstone.