The next morning I was not woken up by any earthquakes or animal rituals so we decided to rotate our focus to the northwest quadrant of Yellowstone. Our first stop took us to an interesting feature called the mud volcano.  I took my bathing suit and a towel along thinking I might get a much needed mud bath in but I was denied entry to the volcano by park officials who seem to frown upon this type of behavior.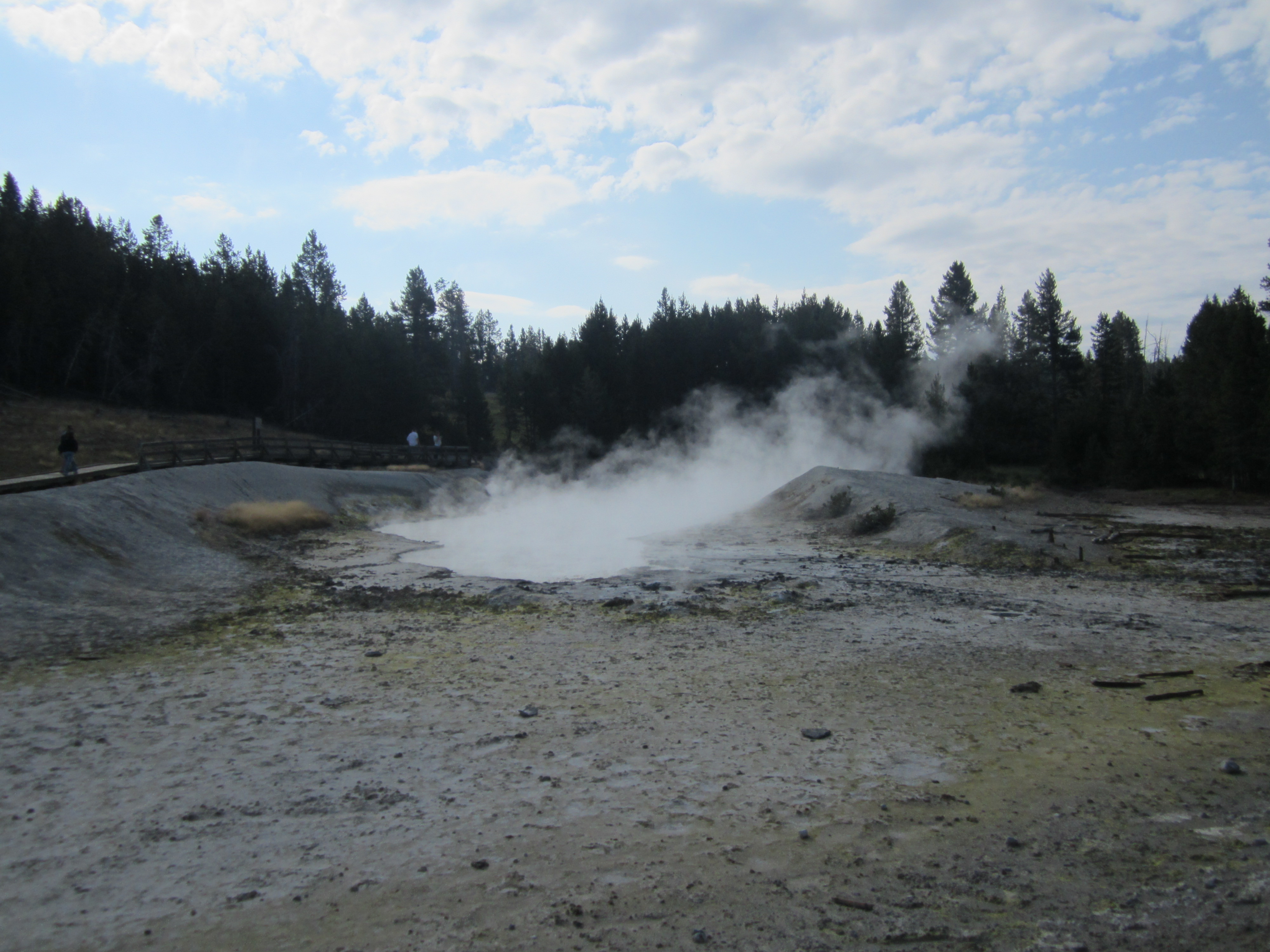 After checking out the bubbling mud, we moved on and paid our daily toll to the buffalo who finally let us continue on after much harassment.
Our next stop of the day was to check out the viewing area for the upper falls.  We stopped first at the top of the falls to make sure they were running and then drove on to the trail head for the hike down to a nice viewing platform.   The trail was easy enough with lots of switch backs and I can confirm we made it down and back with no serious injuries. Afterwards, we moved on a little ways to check out the definitive view of the canyon from a small platform on the ridge.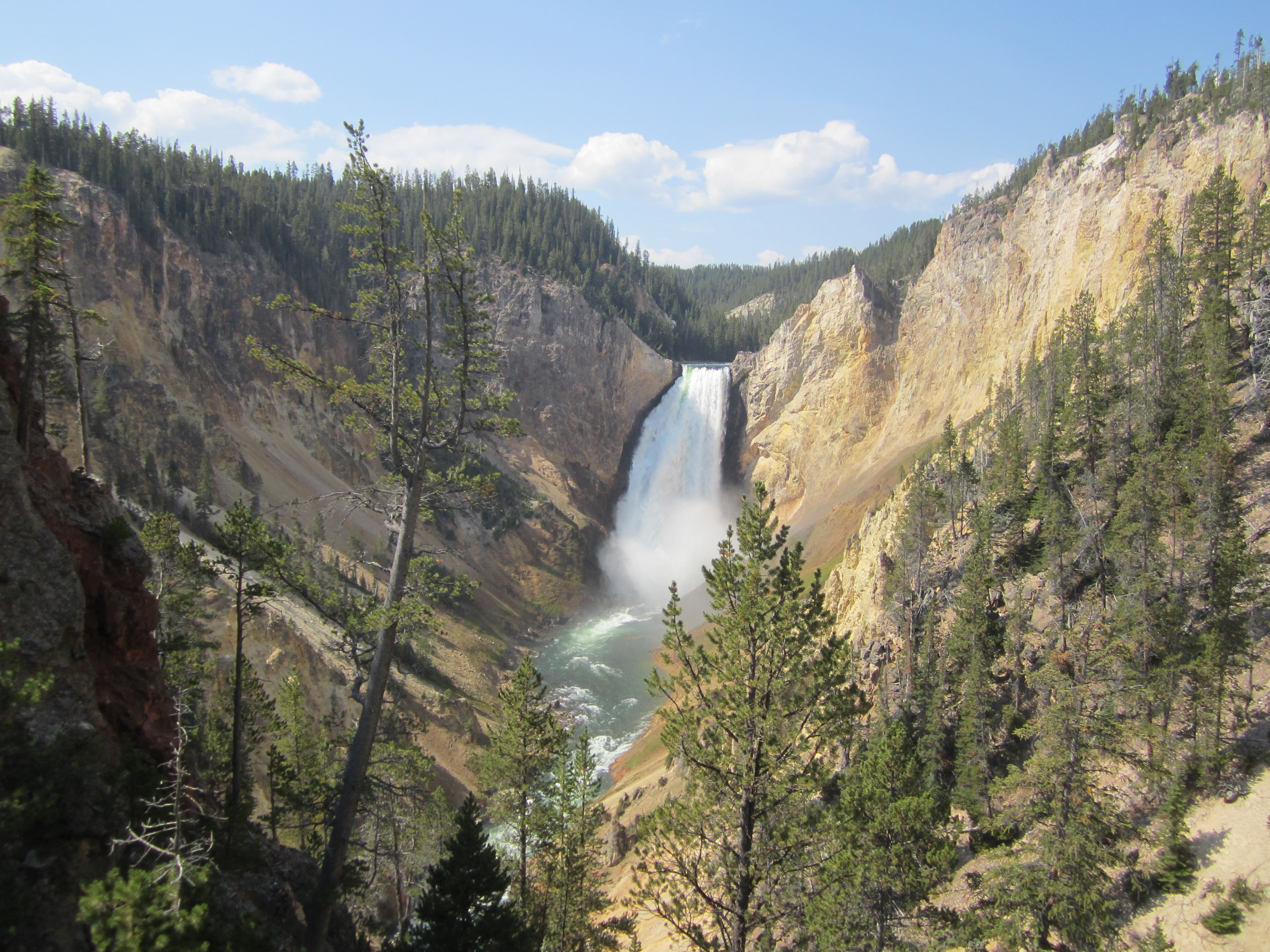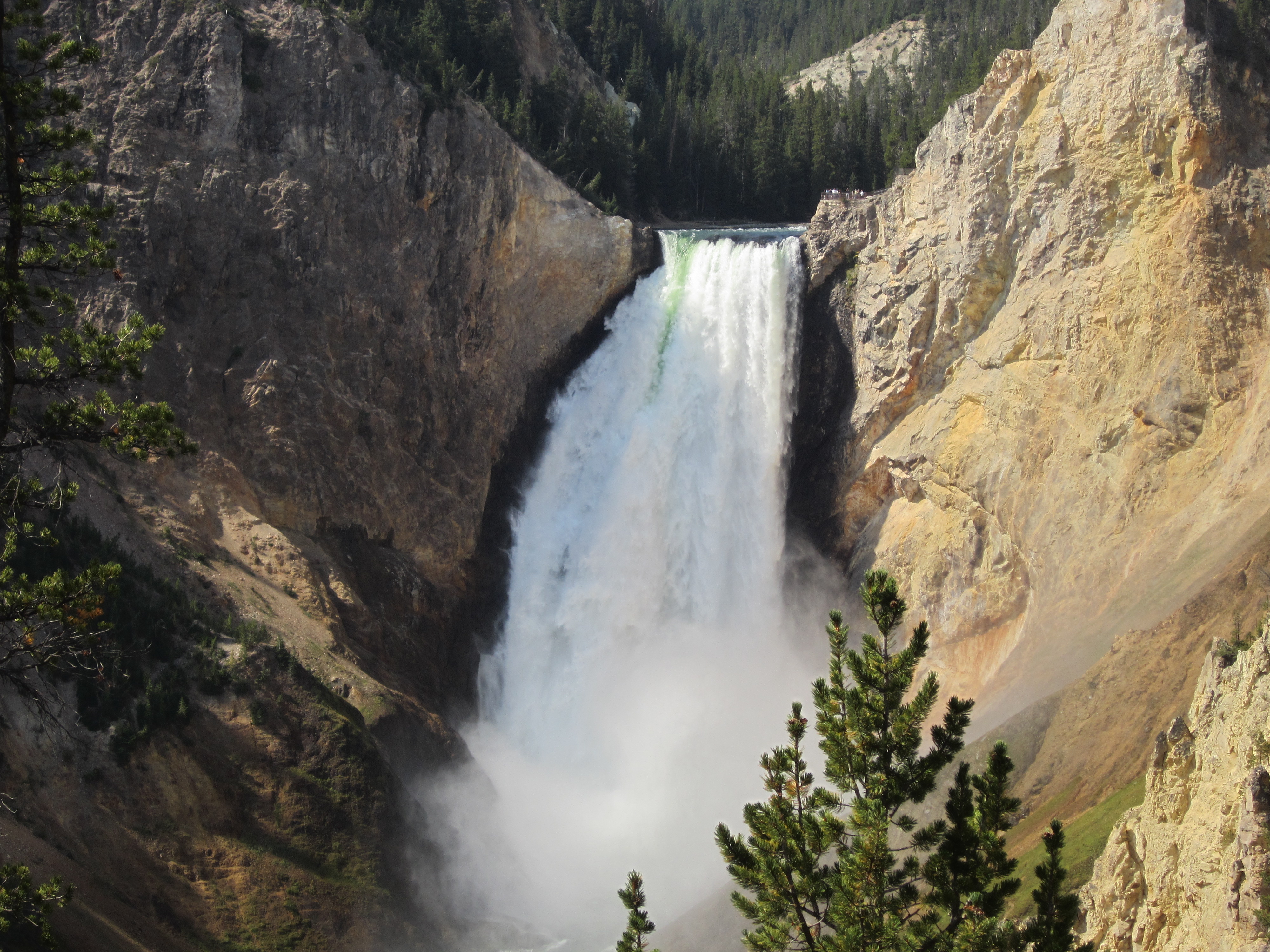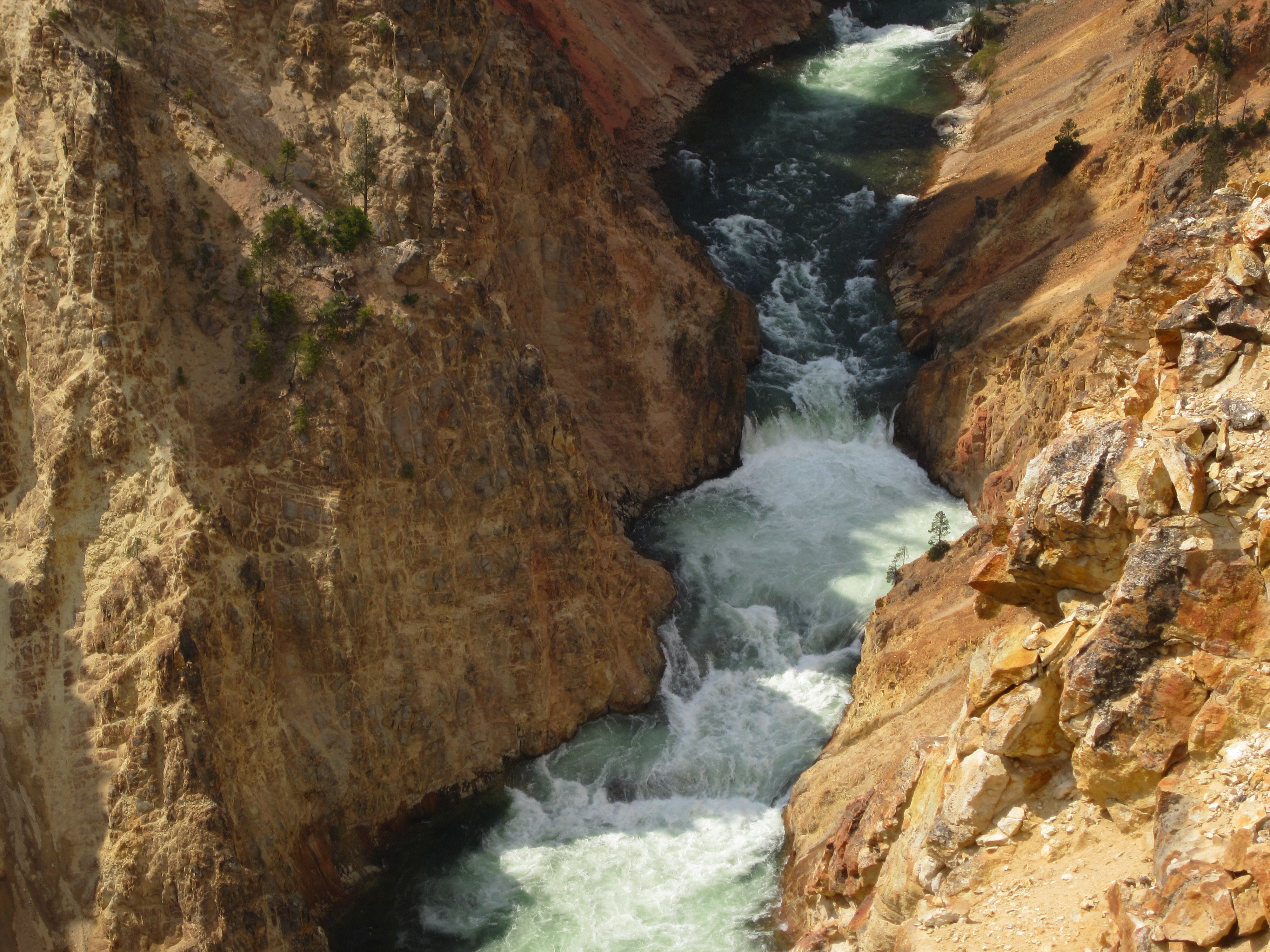 All the hiking once again made us ravenous for some ham sandwiches so we headed down the road a bit further until we spotted a nice place to eat our ham.  After this delicious lunch, we slammed down our crusts and declared ourselves ready for the Norris Geyser Basin where I was finally able to use the joke I had been working on for 8 months.
"Yellowstone sure has a lot of old geysers" I declared to no ones amusement as we walked into our first geyser basin.  We were greeted with a sight that transcended all our prior beliefs on geyser basins and left us feeling slightly intoxicated with wonder.  We made our way through a maze of erupting steam and acid and were eventually brought to our knees by the sulfuric heat but finally made it through to the worlds tallest active geyser……the universally renowned Steamboat Geyser.  It hasn't had a major eruption  since 2005 though so the worlds tallest active geyser isn't exactly active but don't tell the park rangers that….they tend to disapprove of such blasphemy.  I was ready to wait it out, even if it took years, but was overruled and we moved out of the basin to our next destination.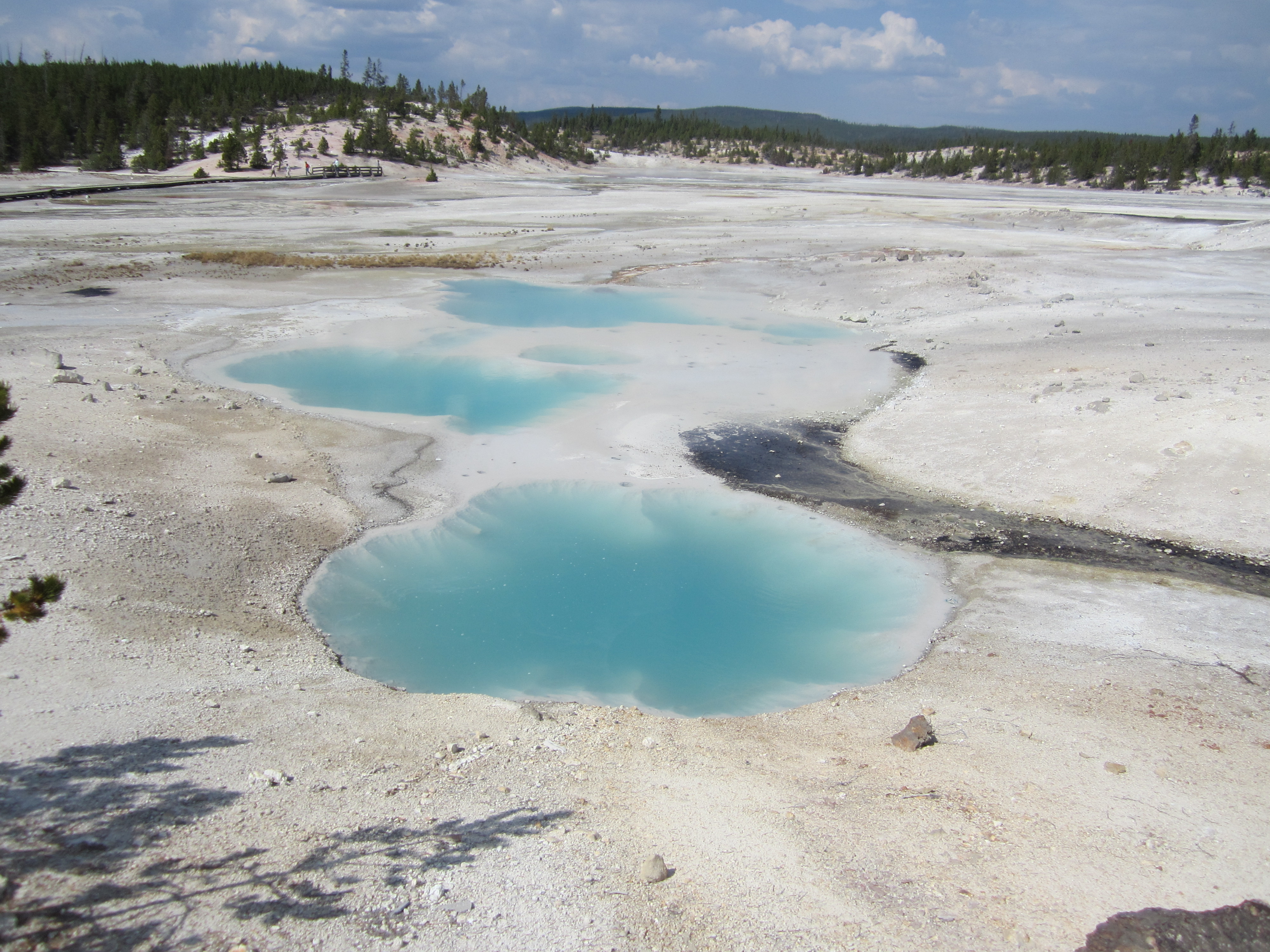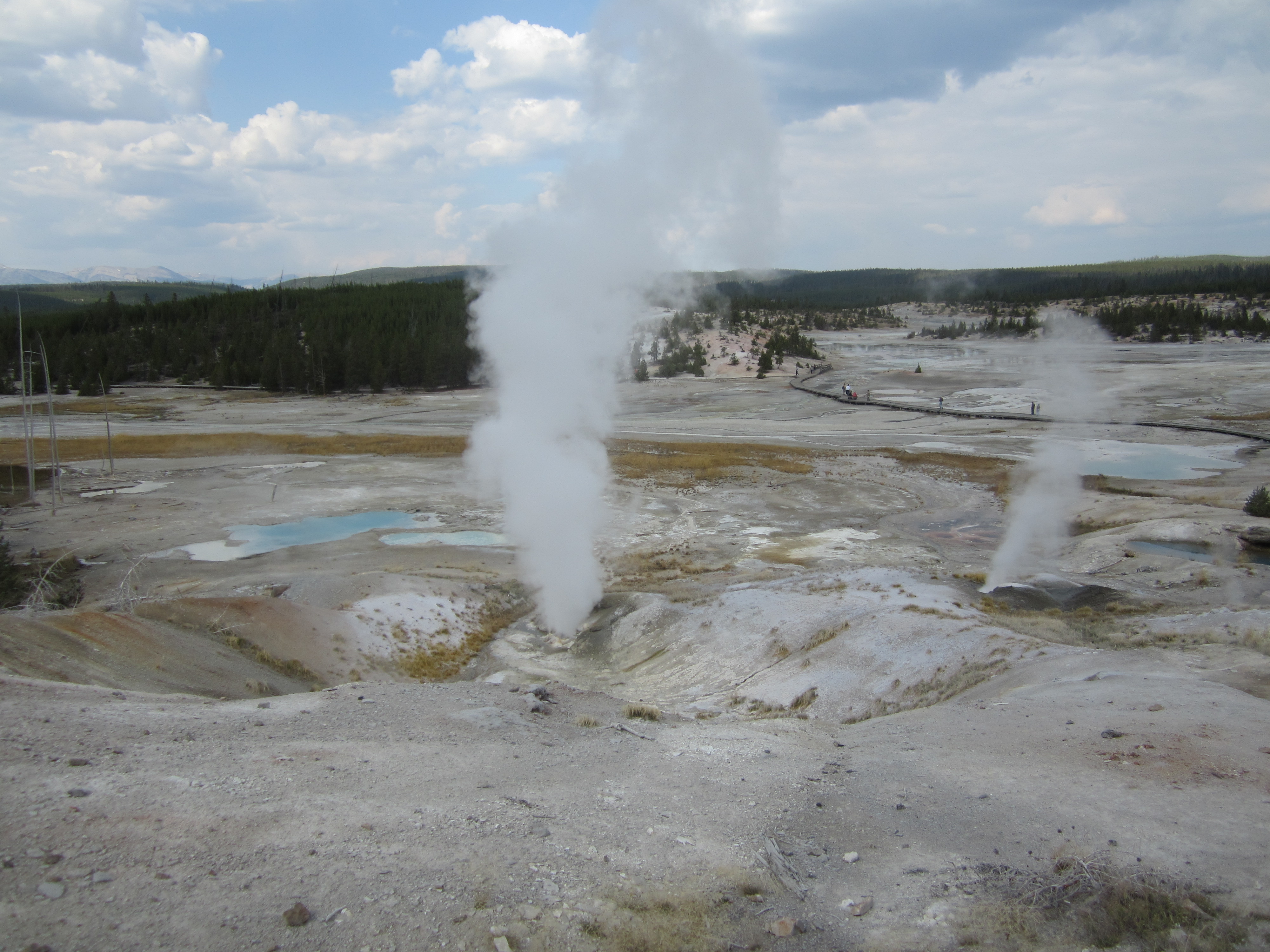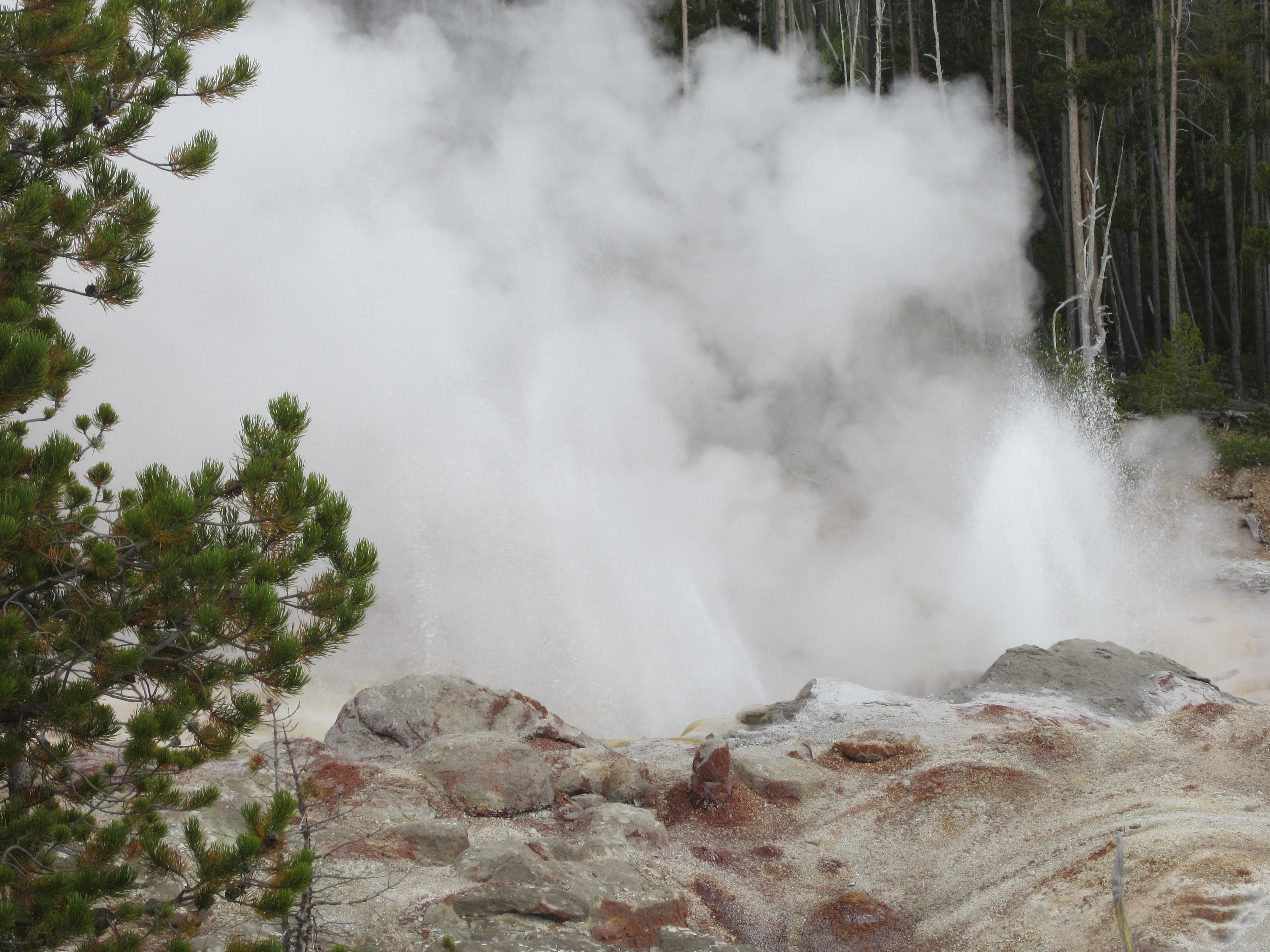 We traveled on and reached the end of the northwest quadrant, a dazzling place called The Mammoth Hot Springs.  This is located near the park headquarters and a guest lodge, and I could tell right away that this is where the rich folks tend to flock.  So I threw on my tuxedo and started to head into the nearest spring but was eventually held back by the crowd who told me that my tux would be ruined by the acidic water…. so I opted for the board walk instead.  This was the most colorful part of the park as the different chemicals have really done wonders for the geology here.  It was starting to get late so we stopped in at the lodge for some coffee and started to head back.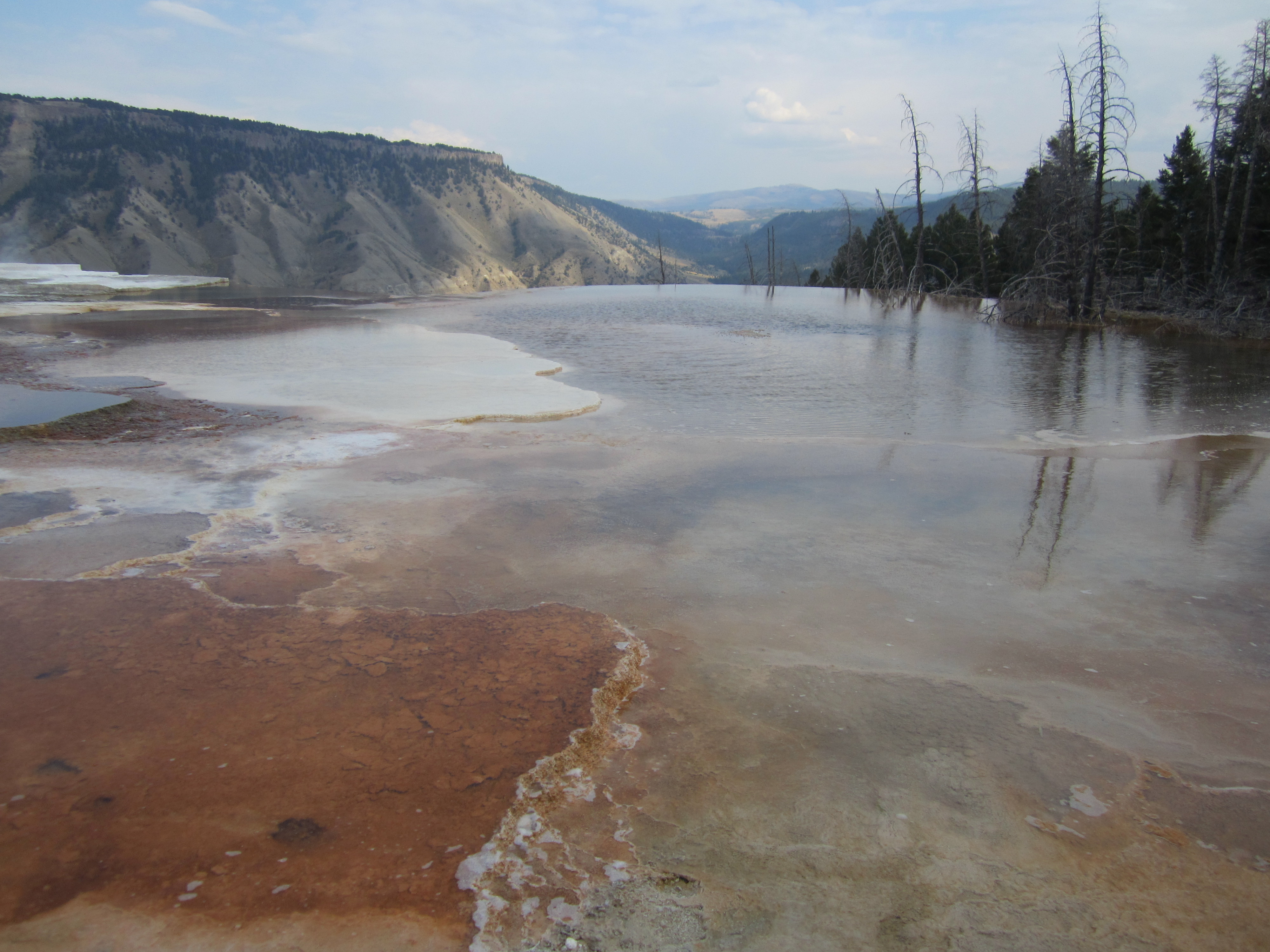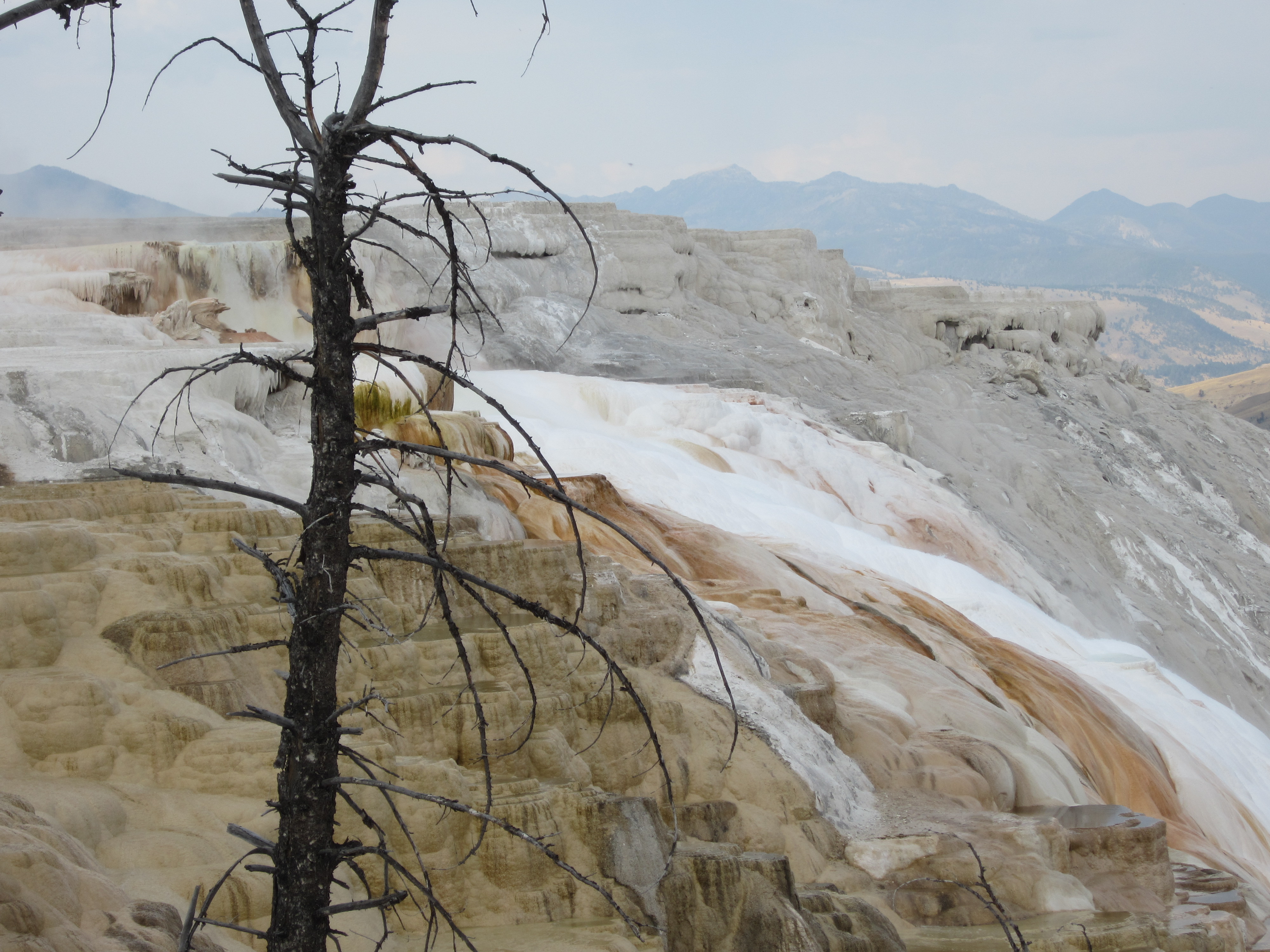 We stopped a little ways down the road to check out some excellent views where I pointed out that it looked quite like New Zealand.  This led to some embarrassing moments as I had to eventually fess up that I have never actually seen New Zealand but I hear it looks just like this….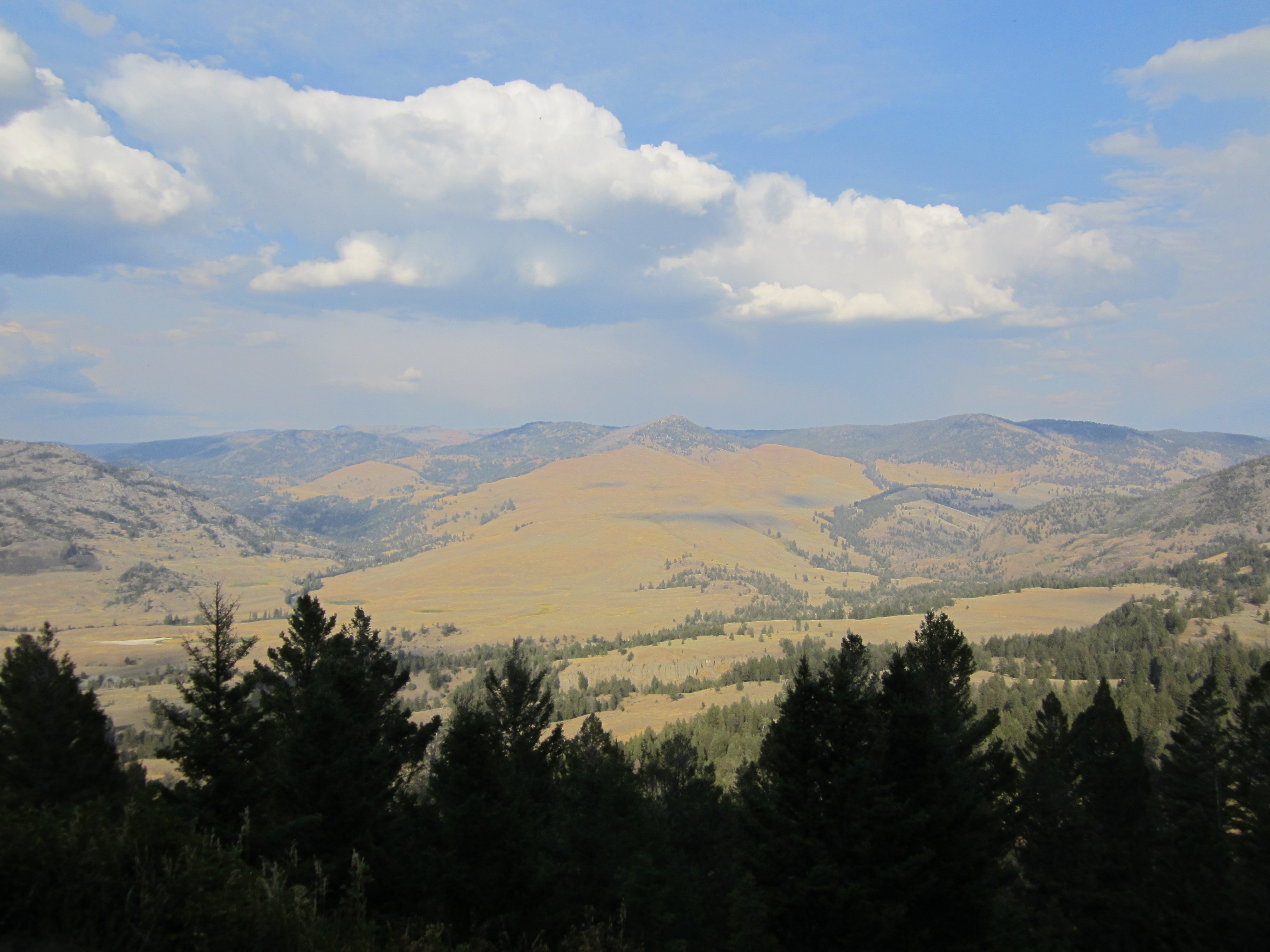 Then a little further down the road we came across another wily coyote up to no good but he obliged us by posing for some candid shots.  I could tell he was getting a little annoyed though, and when he asked me why I was wearing a tuxedo I figured it was time to high tail it out of there and hit the road running.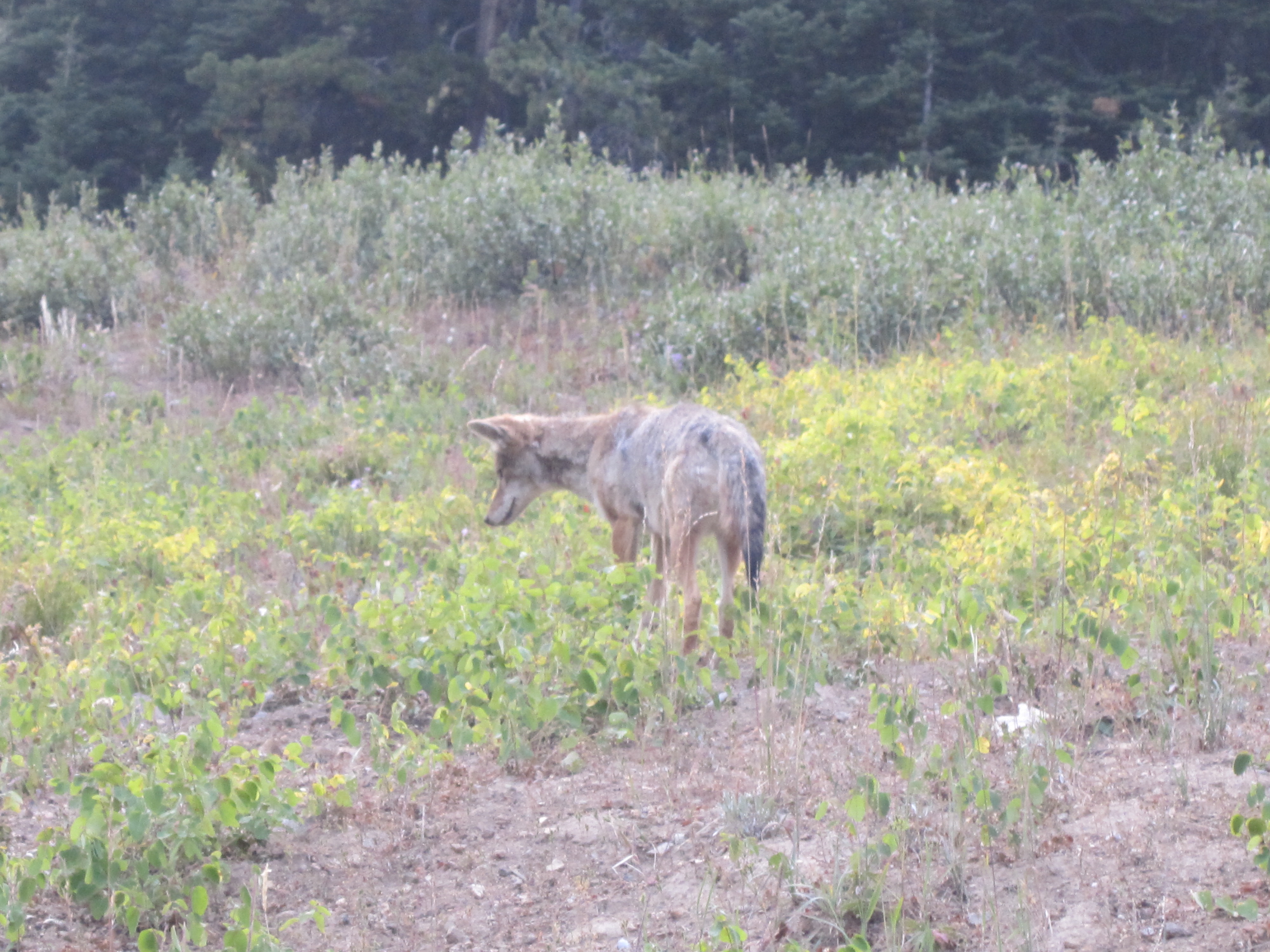 We arrived back for our last night at the lake where we all howled at the moon after dinner and then collapsed into our beds.