I wanted to end my  goal of climbing 3 mountains in one week by tackling one of the higher Presidential's.  It was also the last day of my vacation so I picked the shortest book time one I had left which was Monroe.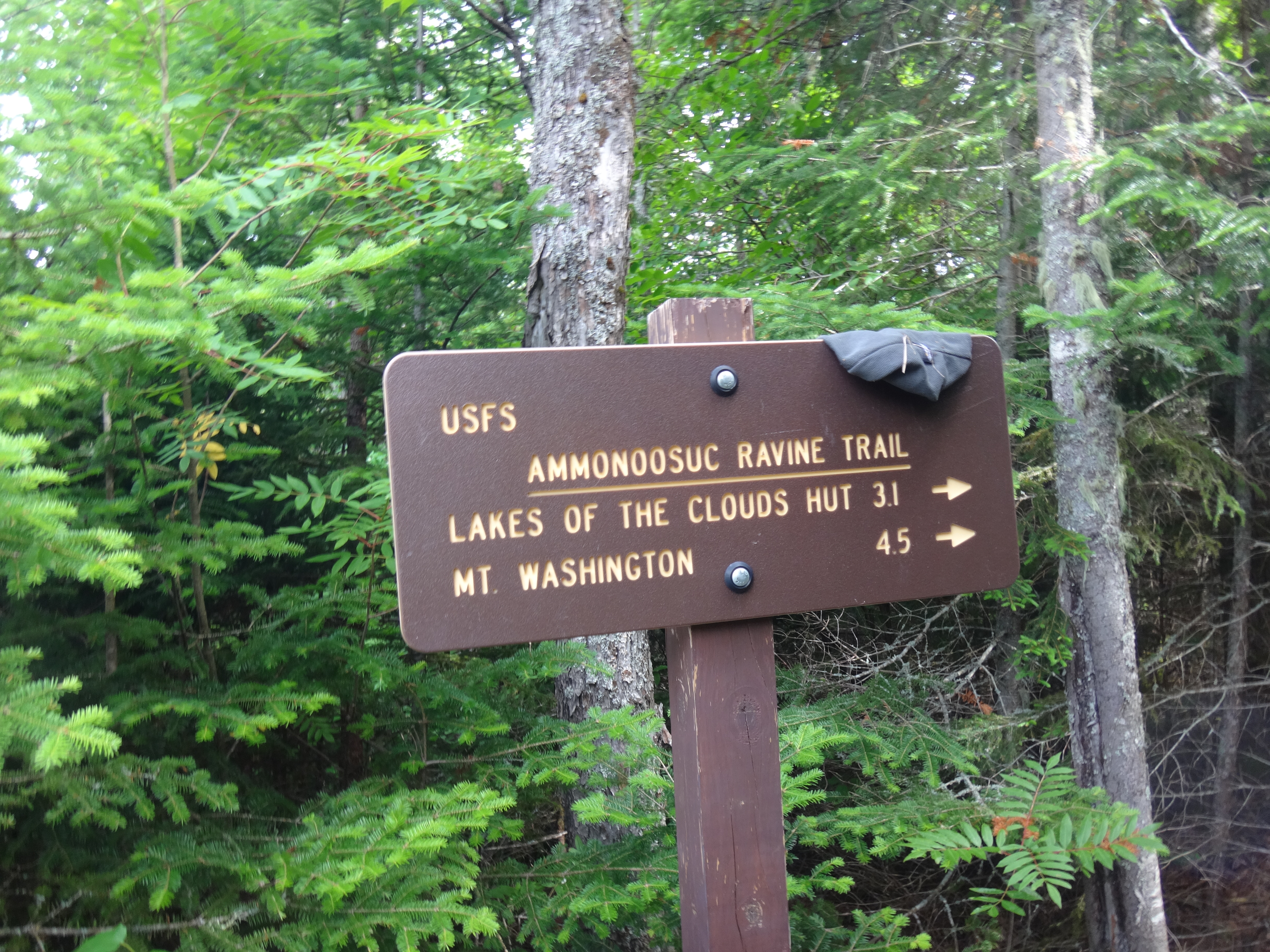 The trail started near the cog railway and I could hear the toots of the train as I started on my own track up the mountain. This was an interesting trail that starts off pretty easily but then starts climbing steadily once you reach the river that shows signs of some pretty heavy duty floods….or heavy duty beavers.
After a while following the river on the left, I came upon that great mysteriously named pool…..The "emerald pool" which had a nice brownish tint.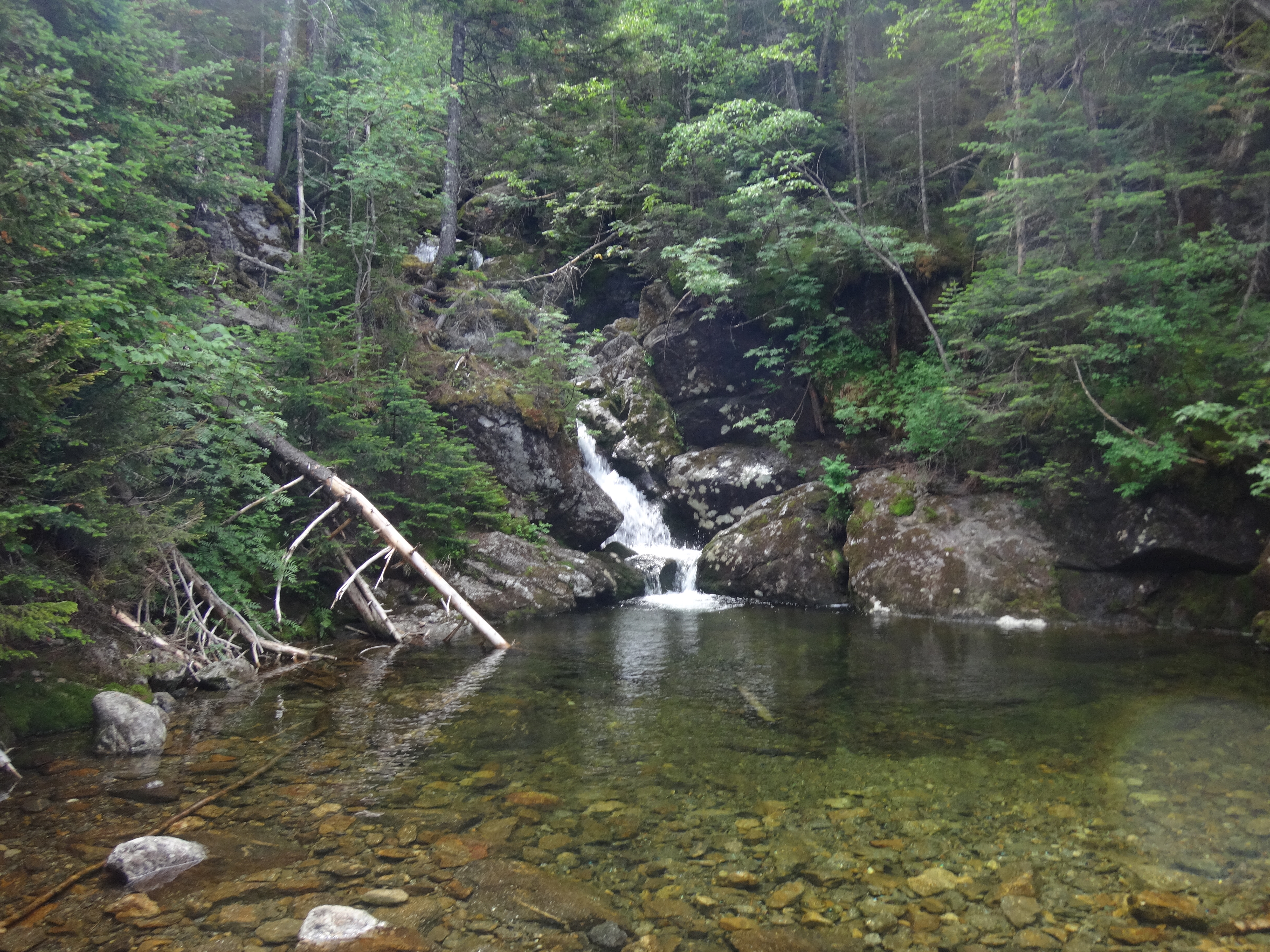 After the pool party, the trail decides to throw all caution to the wind and climbs dramatically and steeply. The trail soon climbs to a nice gorge that reminds me of some nice flume slides i've been on.  As I climbed up the gorge, I was able to catch some great views of neighboring Washington and the valley below.
It wasn't long before I came upon the infamous Lakes of the Clouds lodge that promised the chance of shelter if all hell broke loose with the weather. I passed around the hut and hit the trail that took me up to the actual summit of monroe where I was able to see some actual lakes that helped explain the huts name.  I also found I was sharing the summit with a nest of some sort of stinging insects so I quickly took my pictures and then started on my way back down.
25 down, 23 to go!!