I had been waiting for the ice slabs to melt for a couple weeks and Memorial Day weekend finally seemed like the time to "spring".  I chose North Hancock since it seemed like a fairly easy one to tackle as my first hike of the season.
The trail is located at the hairpin turn on the Kancamagus and the hardest test of the day was just trying to cross the street here to get from the parking lot to the trail head.  After a few flashbacks to my Frogger days, I finally got on the right side of the road and took off on the nice flat trail which starts off very gently indeed.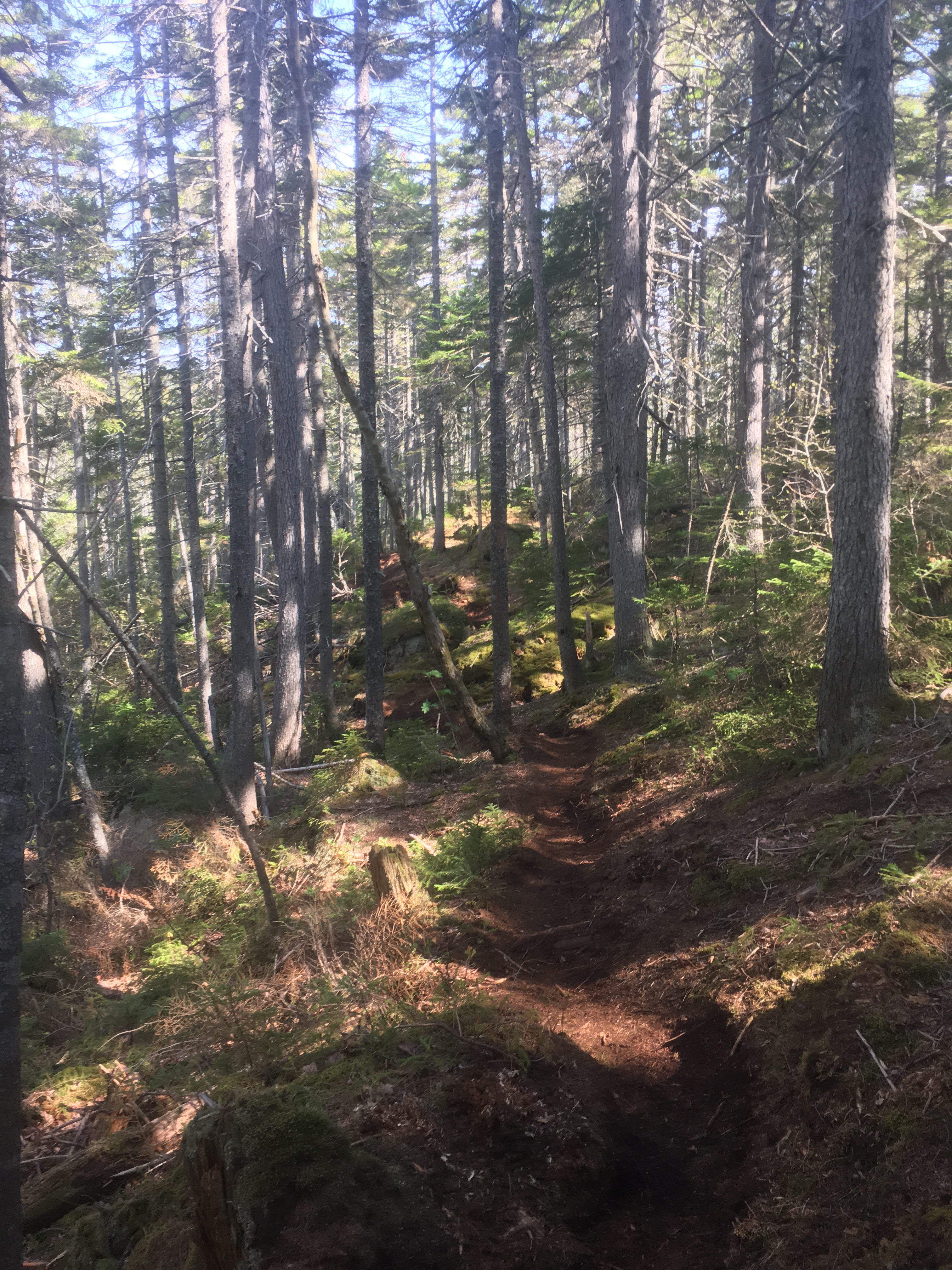 After meandering threw the woods and a nice bog, I finally started to gain some elevation as the trail started getting steeper and steeper.  Since it was my first hike of the season, I decided to really takes things slow and inch my way to the top.  I was hoping this would help alleviate some of the inevitable leg pain in the days to come but I can report at the time of this writing that it did not work.
The trail climbed pretty strenuously until finally leveling off a bit before finally coming to the anti-climatic summit.  There was a nice viewing area off to the left but the bugs were feasting on me so I took my pictures and buzzed out of there. 40 down, 8 to go!!!