With the threat of storms looming large in the late afternoon and my legs still feeling like jelly from the last hike, I decided to turn to a relatively short hike that would keep me below tree line and away from any potential flash floods.  Mount Cabot met the criteria nicely.
There are a couple things tricky about Cabot though.  First, the original most popular trail has been shut down due to a property dispute and the new most popular trail head is located at a fishery which only keeps its gates open from 8-4 during the day.  So either you finish by 4pm or your causing havoc on the fish farm.
2nd, the trail begins like a scene out of some sort of jungle warfare horror movie with a long grassed tick paradise and bushes overrunning the trail that leave you asking…."wheres the trail?"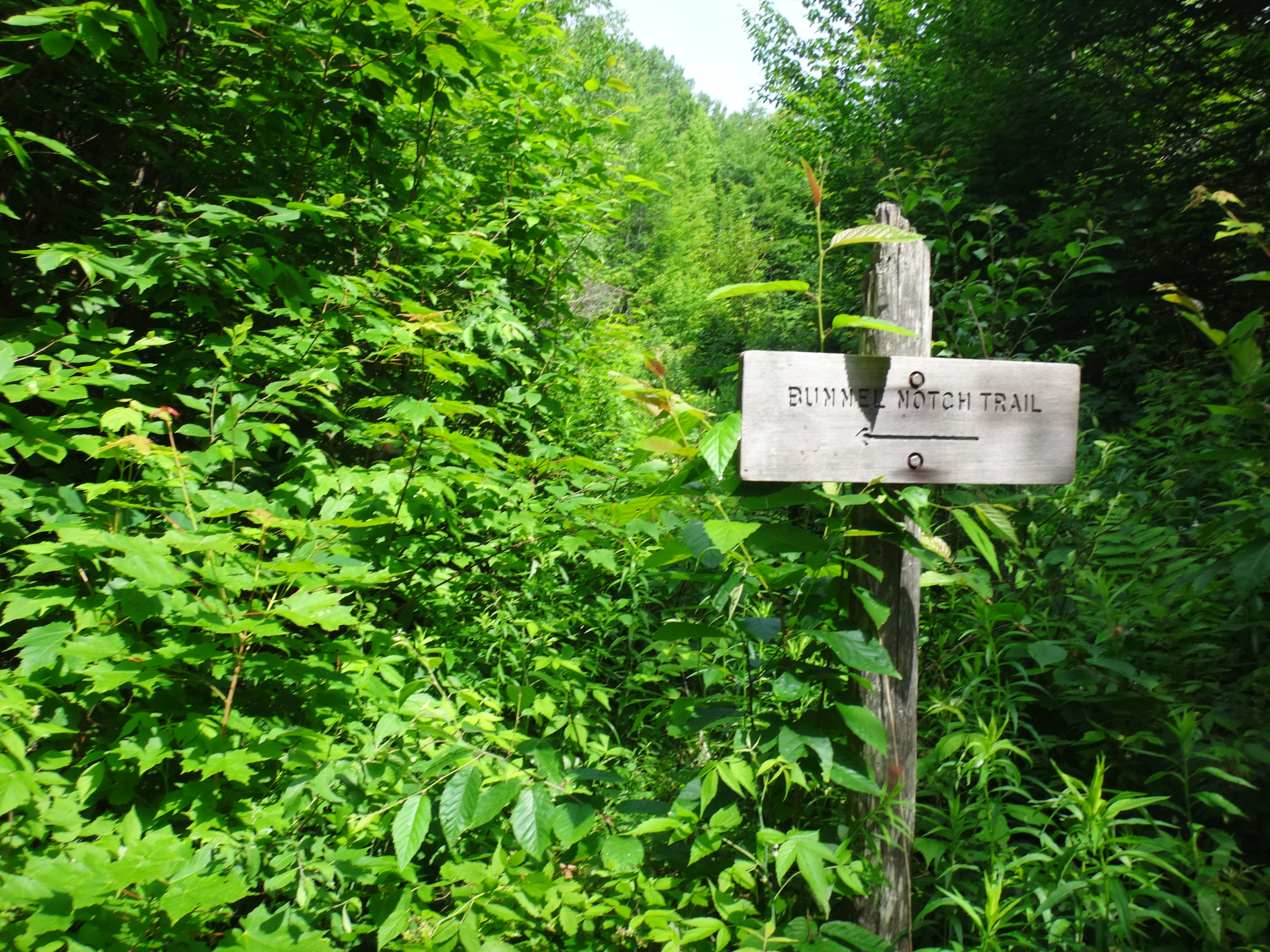 After bushwhacking my way to the main trail that actually resembled a trail, I started climbing a bit with the river on my left.  I was feeling a little unnerved due to the fact that I was the only person on the mountain and I was hiking right next to a nice water supply for the bears.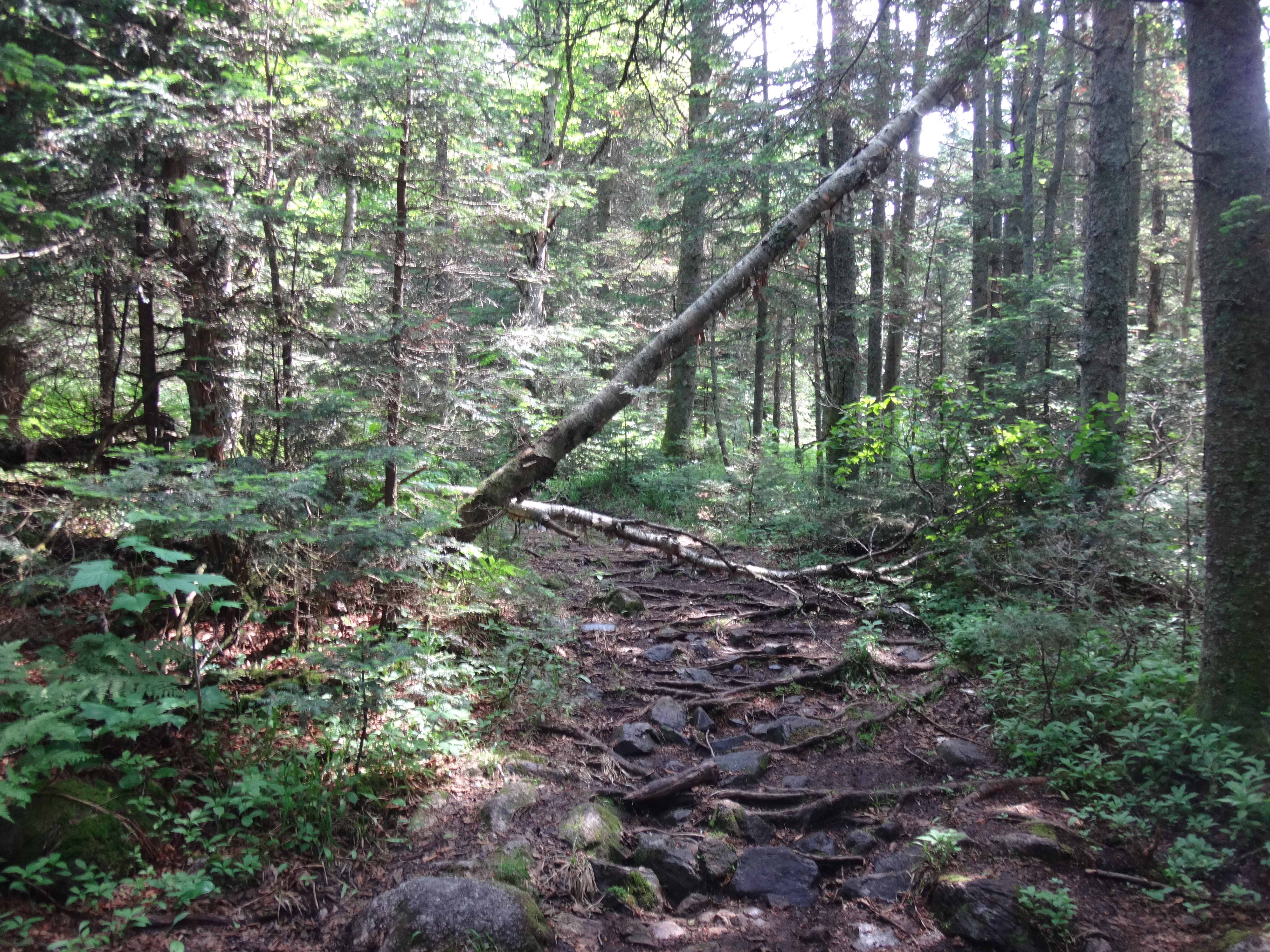 I finally climbed high enough that I was starting to see "peaks" of mountains through the trees and even felt a nice breeze start knocking the bugs back from their lunch(me).  However, the trail also got steeper as I settled into the 2nd half of the hike which is usually the hardest part until you hit the ridge trail.
Luckily, I did finally hit the ridge trail when I came upon a nice empty cabin that called for me to take a nap but I decided against it and moved on…..to every hikers favorite thing…a false summit!  Luckily, after pulling out my handy White Mountain Hiking Guide(ding ding), I saw that this was indeed just the old spot of a fire tower so I moved on to the true summit.
After some more ups and downs in the trail, I reached the anticlimactic real summit that had a nice bunch of trees and a summit sign that never actually mentioned the word "summit". It also featured a nice piece of wood nailed to a tree marking the high point.  After spending a few seconds admiring the views, I started down the trail again to spend my relaxing time at the view point about a mile down the trail.
24 down, 24 to go!! Just realized i'm halfway there after typing that.