I had an imminent golf filled weekend ahead of me with lots of stakes on the line so I did what any rational person would….decided to drive up to NH Thursday night to so I could wake up at the crack of down and and go crack the top ten on the 4,000 footer list.  I woke up to a beautiful summer  morning and slumbered off to my car for the ride over to the trail head.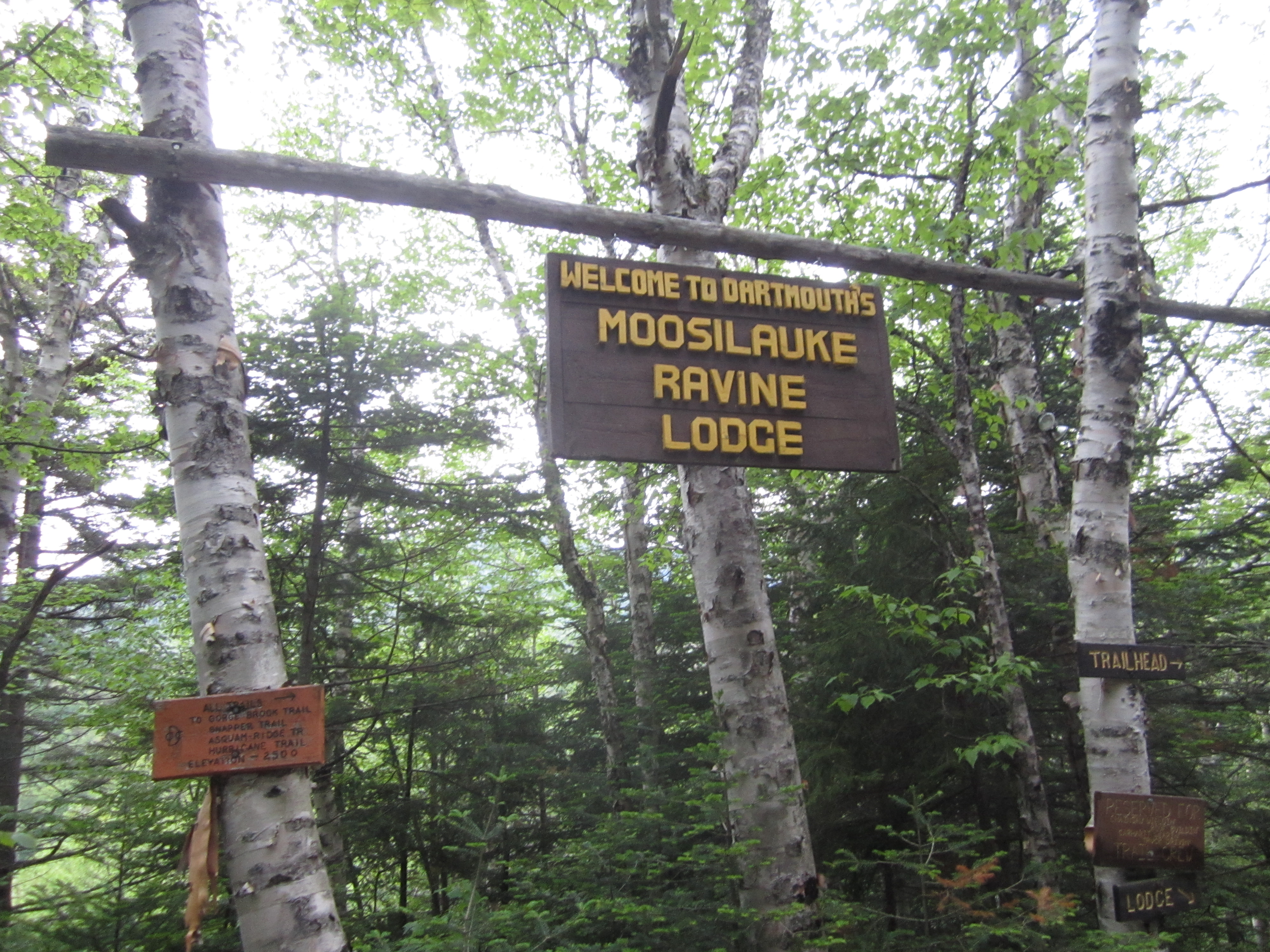 I hit the trail while most of New England was still asleep and the cobwebs began to clear as the trail began to muddy itself.  It got so bad that I finally came to a snag in my unwell laid out plans when the trail I found my first ever detour on a hiking trail.  Apparently the one I was on was "water damaged" so they had rerouted hikers around a section.  I was pretty sure I was walking into a bear trap as in the bears were laying a trap for me but who was I to intervene in natures course.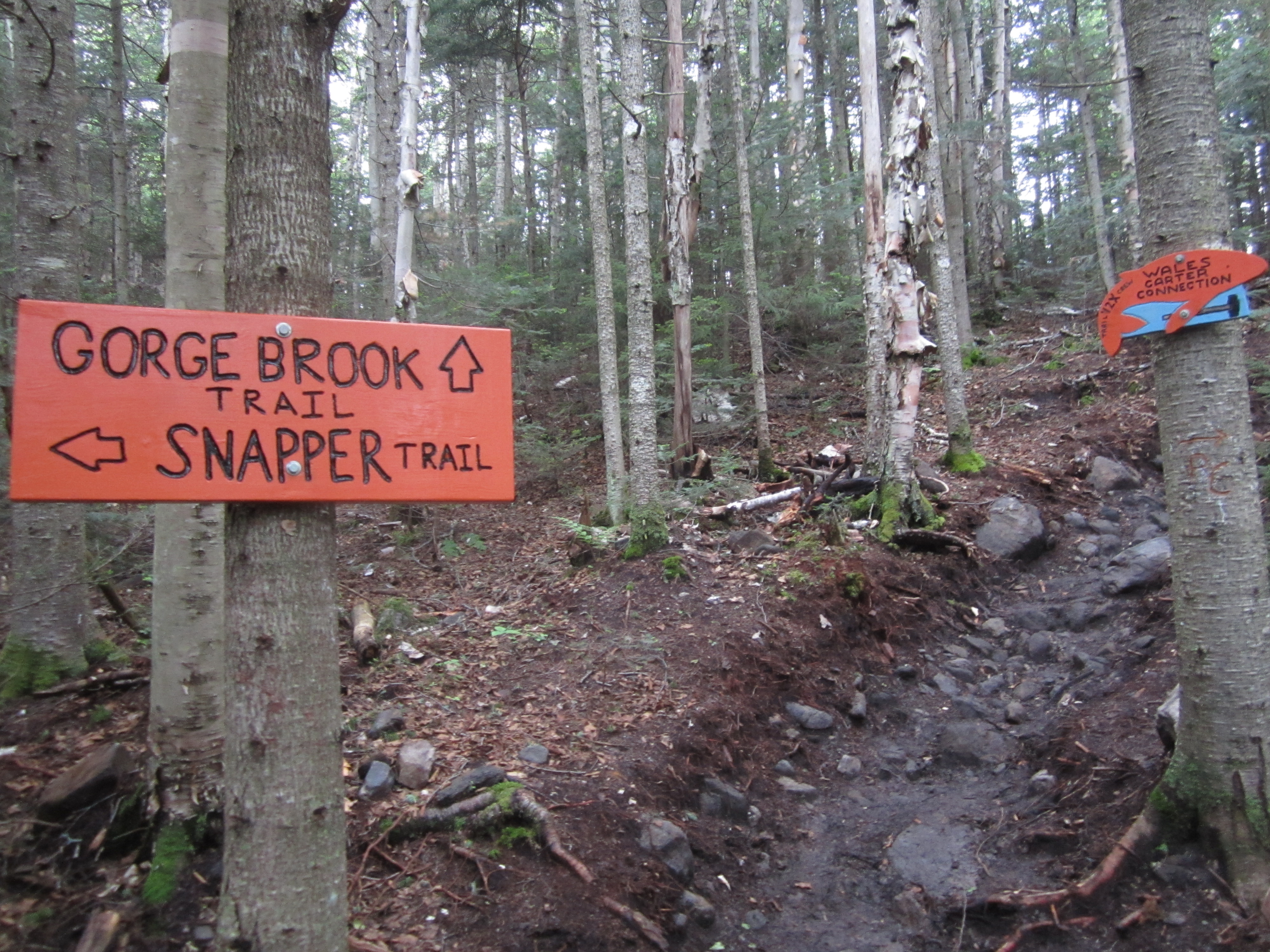 I eventually made it back to the main trail unscathed physically and the trail started to climb at a steady pace that was not hard and was not easy…..also called a steady pace.  It wasn't long before I reached the first prime viewing spot on the hike and I stopped to rejuvenate my hydration with a nice water break that left me gasping for air.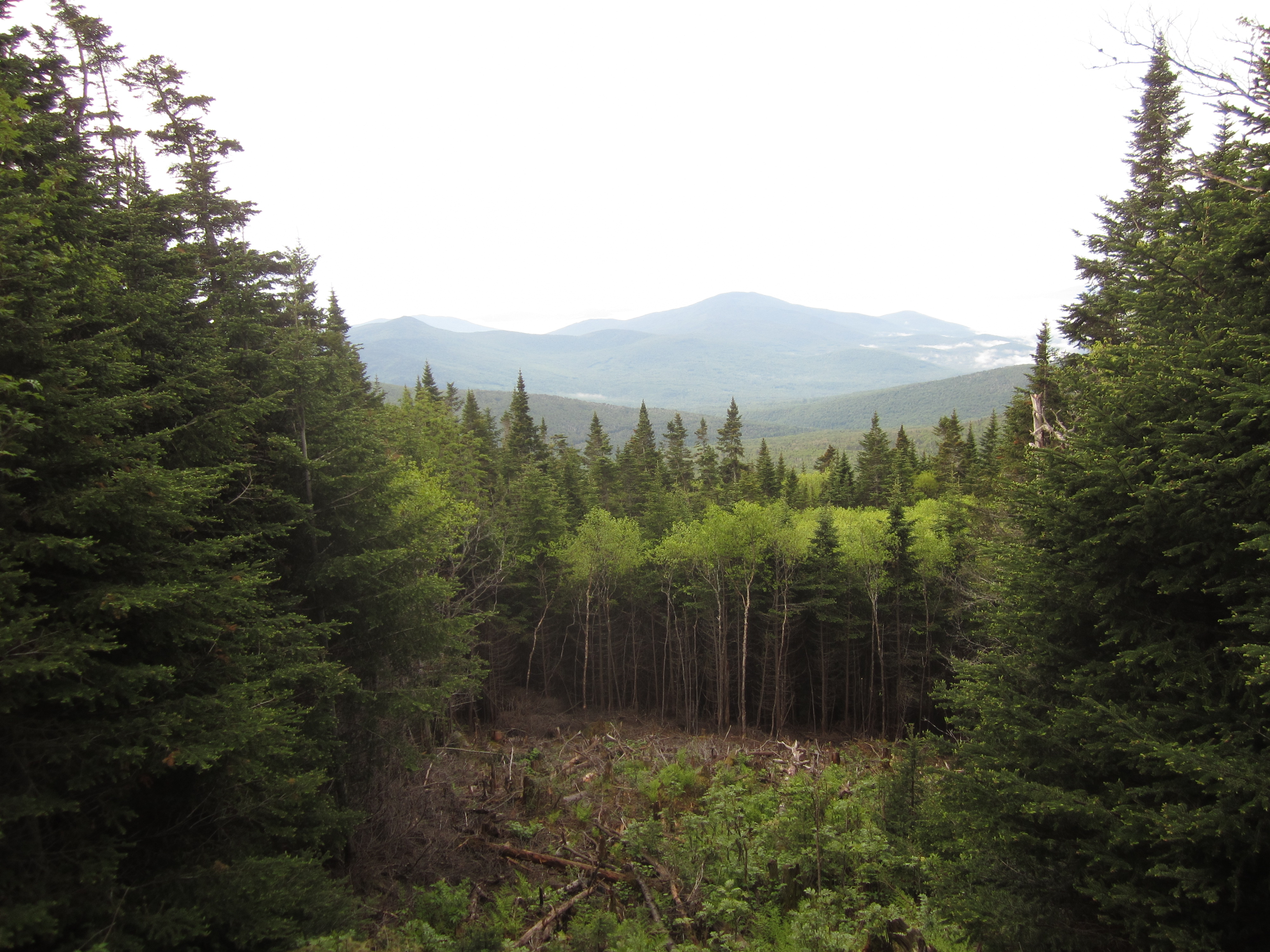 I decided to give my trusty White Mountain Hiking Guide(ding ding) a peruse to see what lay ahead and was told to expect beautiful mossy forests and trees up ahead.  I could see why the moose is such a popular hike as I entered this land of moss that seemed to almost have a blue tint to it or it was possible I was hallucinating while hiking again.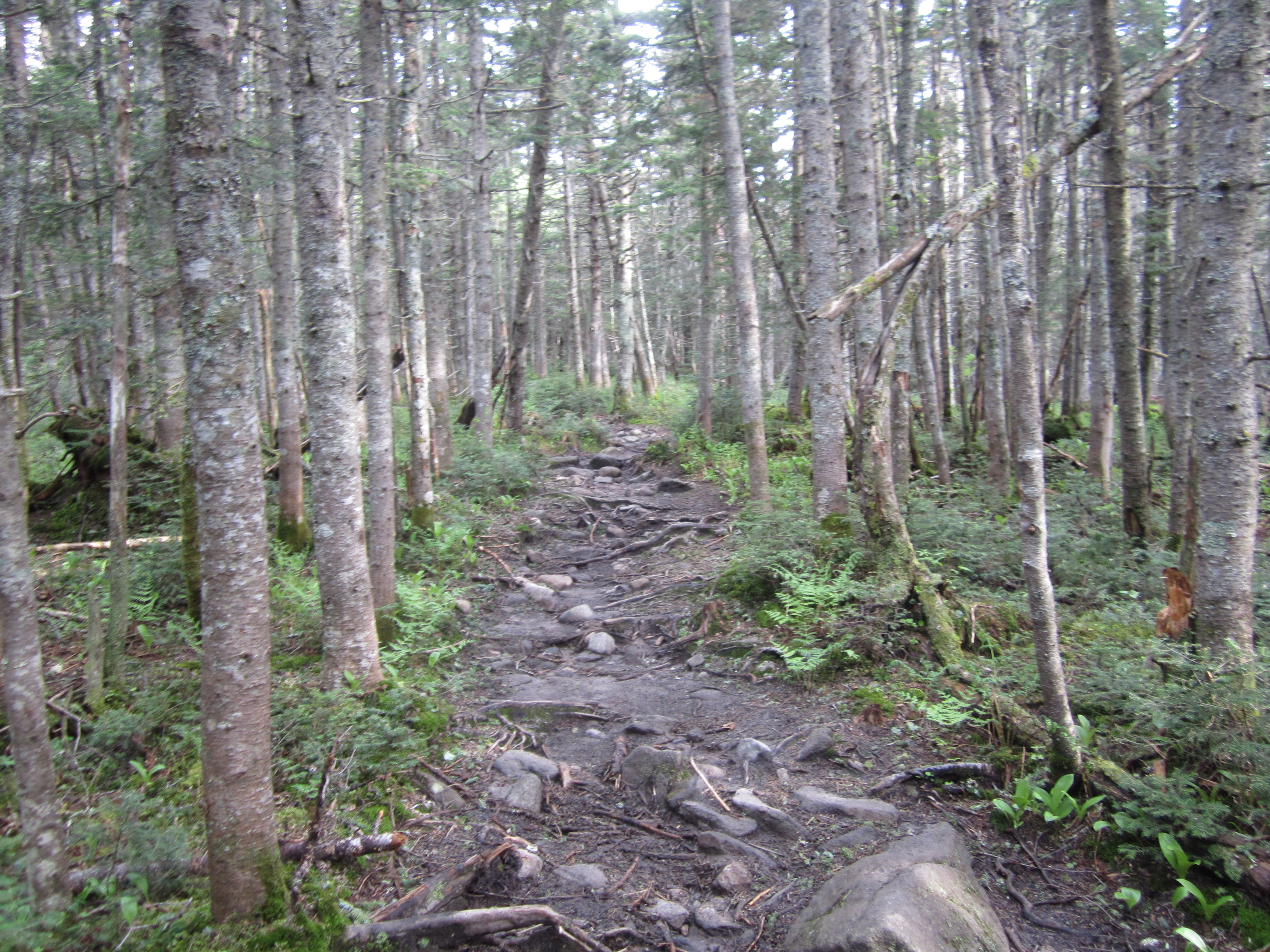 I soon broke out of the tree line and found myself on the piece of the trail called "the balconies".  I have no idea why because I could not locate any banisters but it did have nice views down into the ravines below and I could even spot the ravine lodge off in the distance.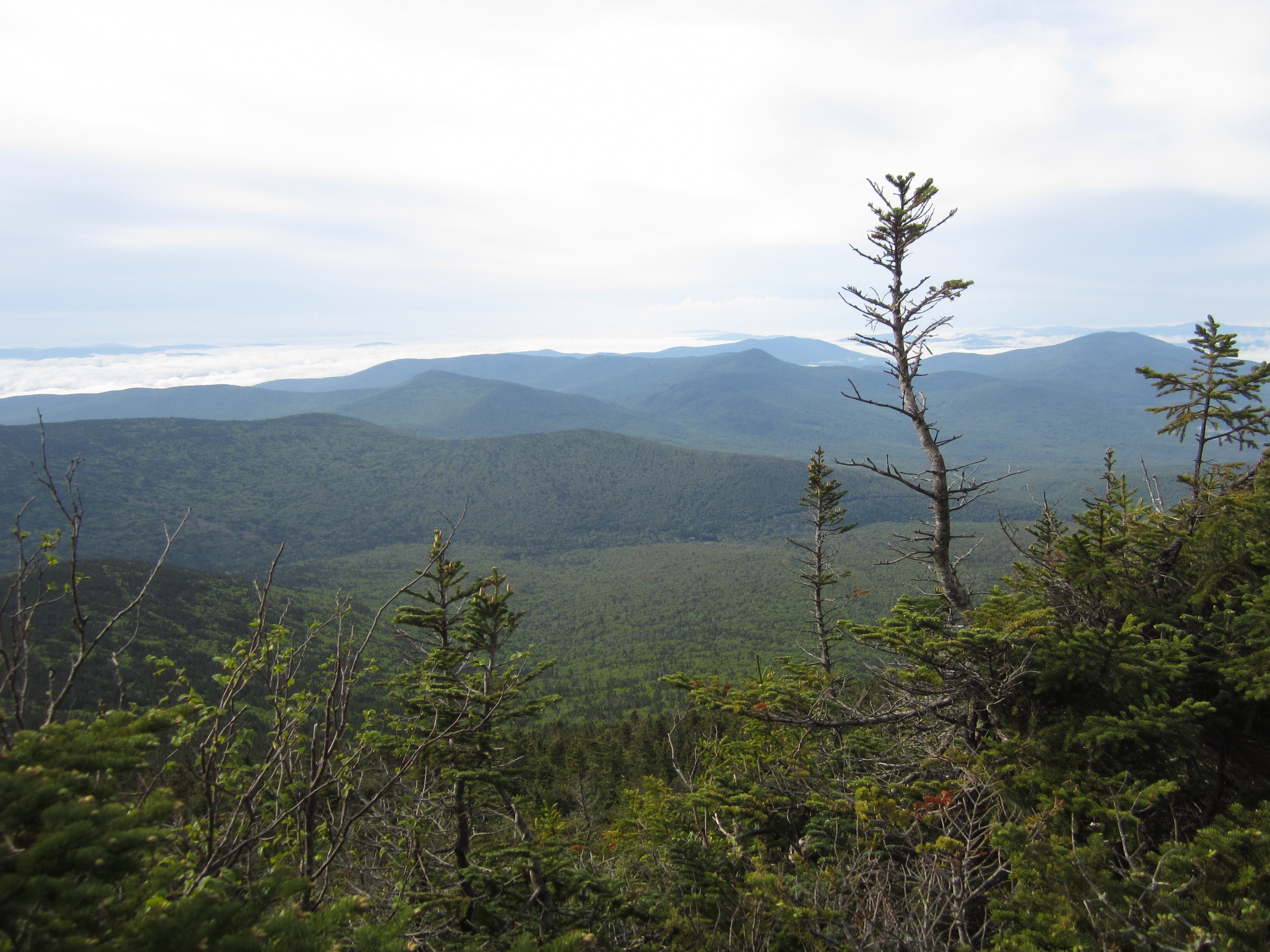 Since the moose is a little higher than most, it also has a nice hike above tree line to get to the summit.  I felt like I was back in the Scottish highlands of my ancestors as I moved off towards to rising peak.  I finally reached it and was pleasantly surprised to see I had the whole place to myself.  It was a peaceful moment up there besides all the raging winds and slightly chilly temperatures.  I took the custom photos to prove I was there and then took some time to enjoy the heights before starting my way back down.
It was considerably more crowded on the way down as several large groups of people passed me and they all wanted to know one thing….."how was it up there". Even the trees were in a good mood and one was even smiling at me. I picked up speed and it wasn't long before I reached the car and sped off towards my tee times.  14 down, 34 to go!!