In the morning, we headed over to Codys claim to fame….the Buffalo Bill Cody Museum. The museum is gigantic and we spent a large part of the day checking out some things like the worlds largest gun collection, a record setting stuffed grizzly that did not help my bearphobia at all,  some wild west art which was quite wild, some history on the plains Indians and of course a section dedicated to Yellowstone itself.  We had lunch in the museum and a lady working there was nice enough to spill a vat of chili all over me to help me decide what to order.  This led to my most important discovery at the Buffalo Bill Museum……the ingenious invention of the Tide Detergent to go Stick.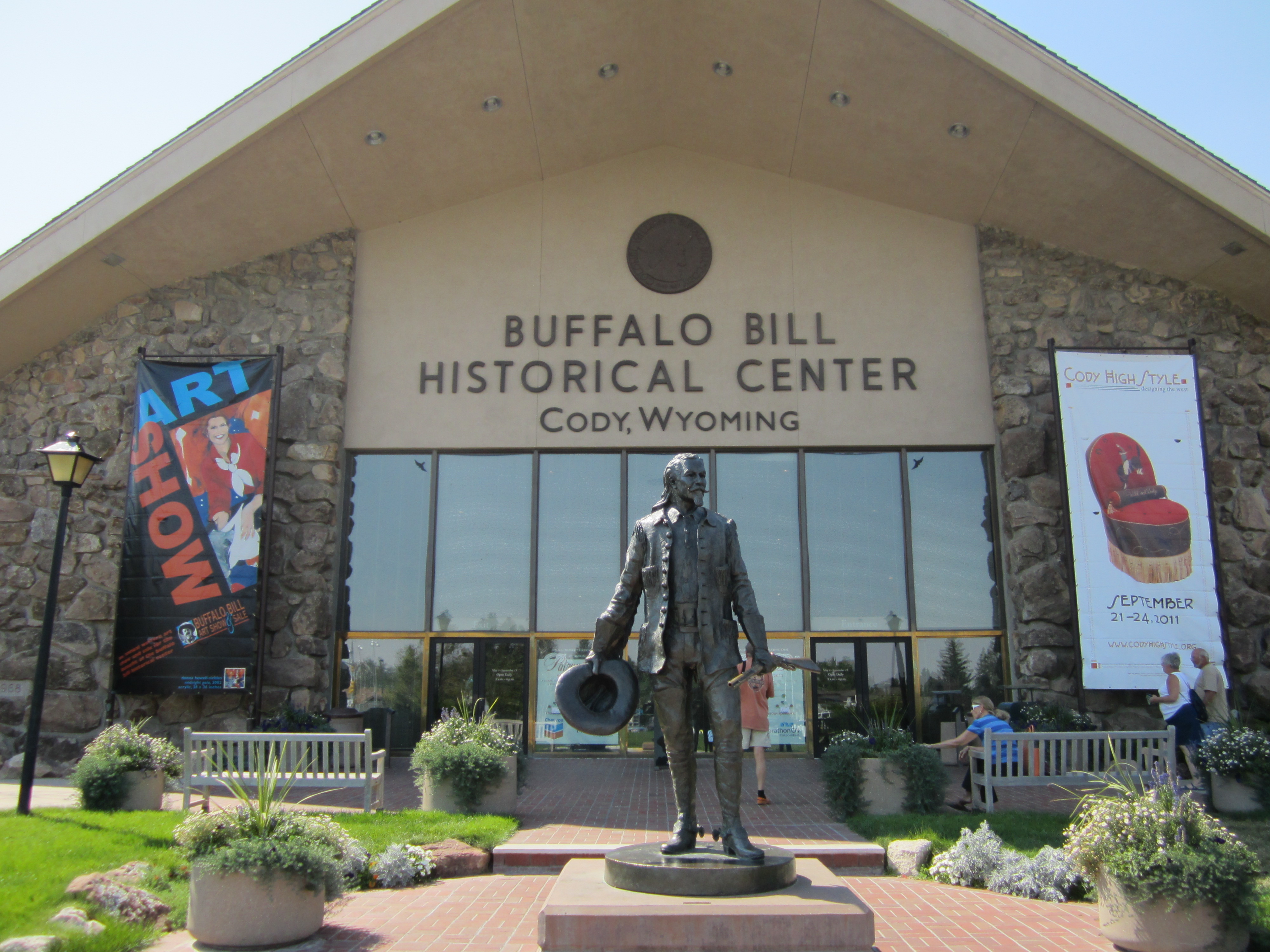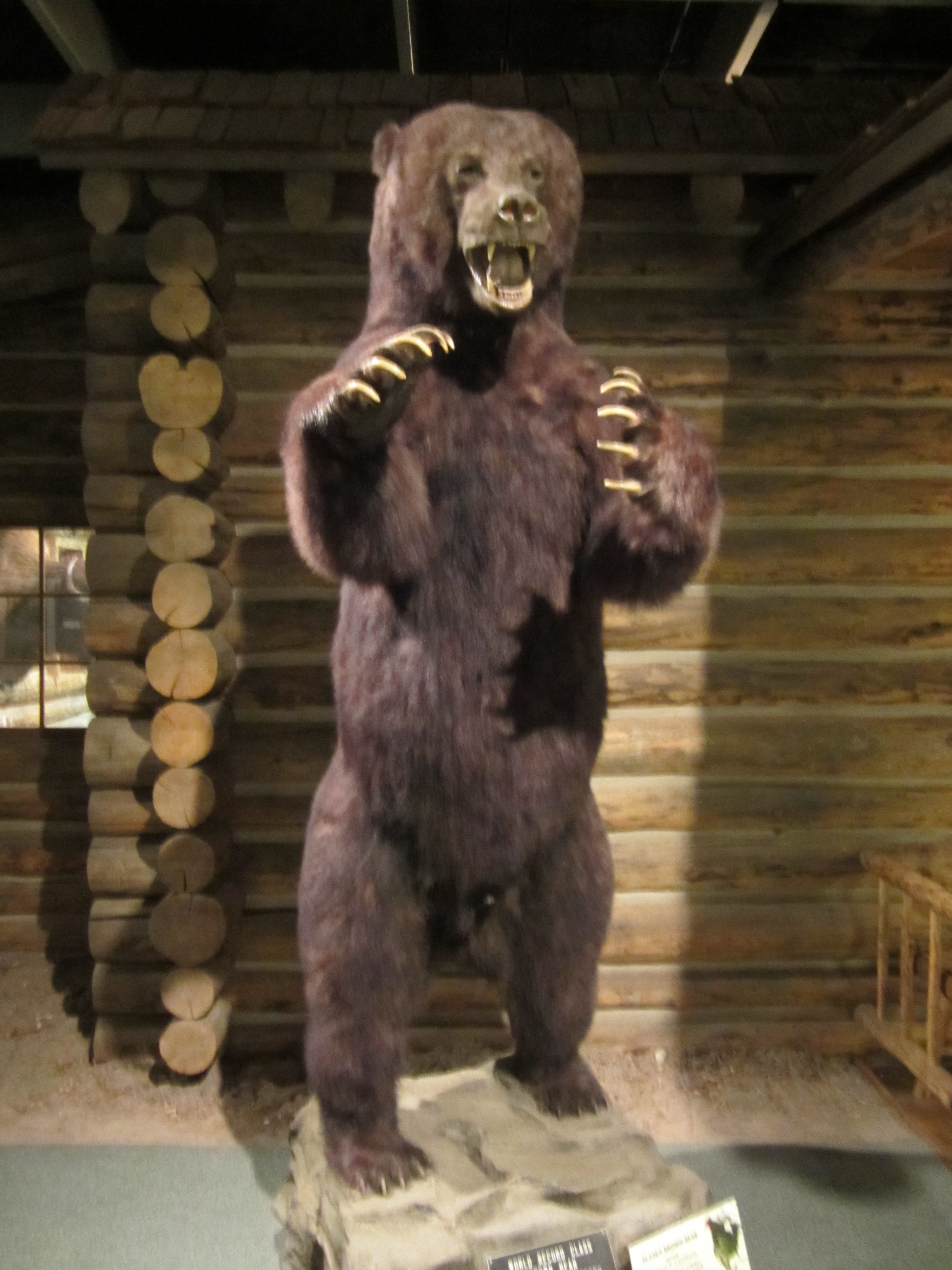 After lunch, we figured there was no better time to spot some of the exotic wildlife in Yellowstone than after bathing in chili so we buckled in for the ride to the eastern entrance.
As we got closer, there was the lovely smell of a gigantic fire in the air. We asked the ranger at the gate who confirmed there was a large forest fire that they were letting burn out down near the lake, which just happened to be our fiery destination for the next 3 days.  As we started driving into the park and towards the lake I had my first wild wildlife sighting as we drove by a Mountain Lion sun bathing near a small pond.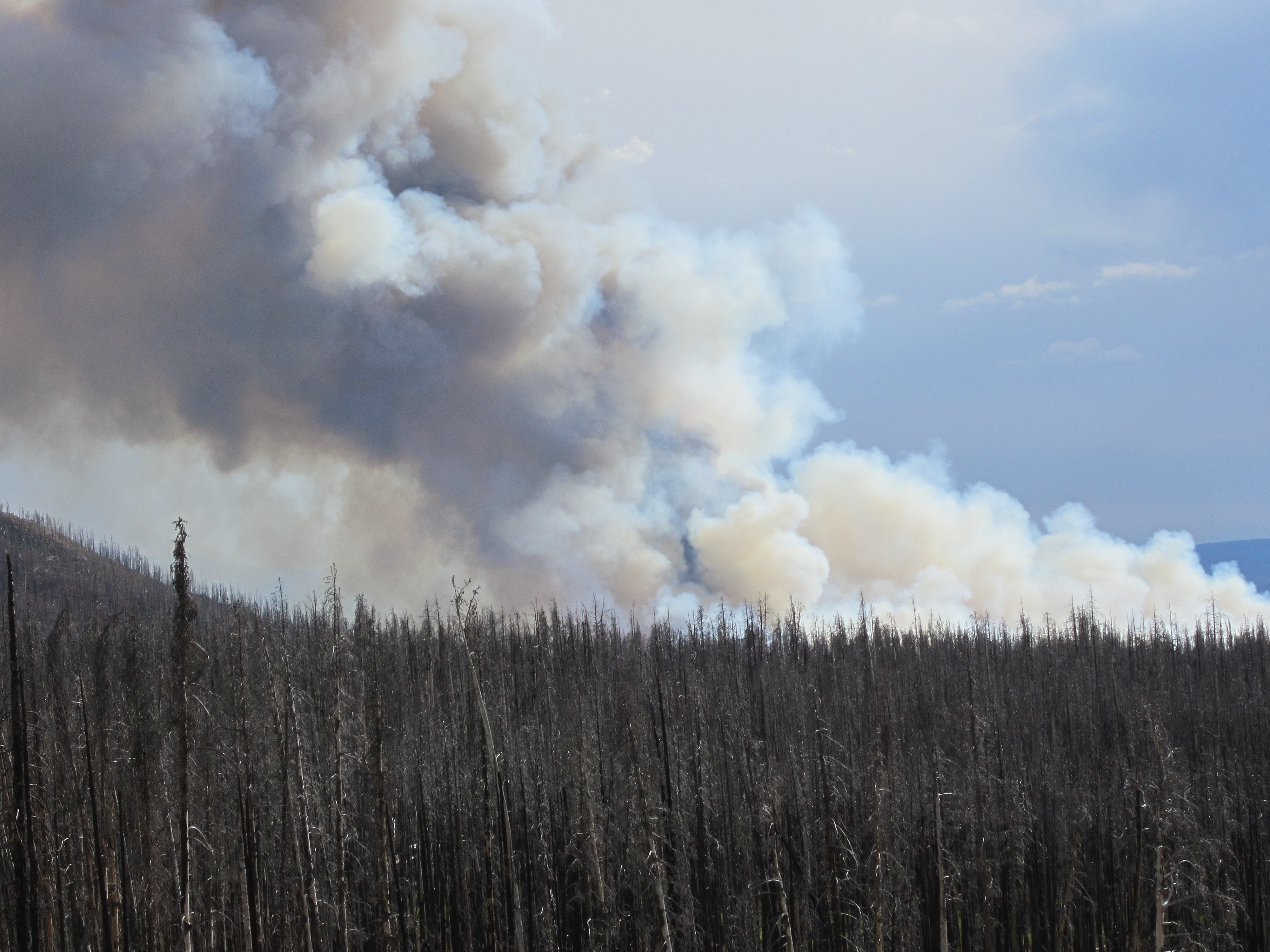 We arrived at the lake after a nice drive through smoldering woods and I found my cabin which had a stunning view of a dumpster out the front door.  I took comfort in the fact that any wild animals roaming the camp at night would be sure to steer clear of the dumpster.  We dropped the bags off and took a stroll down by the lake where we could see the fire raging across the water and then had some dinner in the lodge cafeteria that was surprisingly good, then called it a night.